Advertise With Us
Make an impression — place an ad on The Dance Enthusiast and receive thousands of eyes on your work every week. Learn more. 
50% OFF ALL ADS through December 31st. Use the promo code FALL50 at checkout HERE.
Contribute
Your support helps us cover dance in New York City and beyond! Donate now.
Dragon's Egg at Triskelion Arts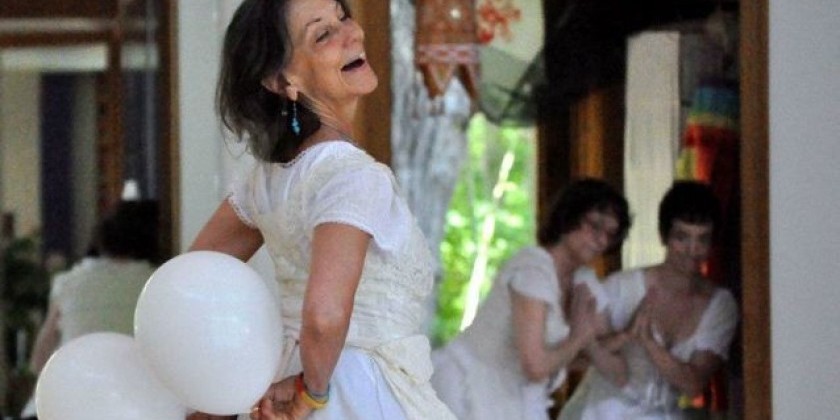 On September 29th at 4 pm and 7 pm: Dragon's Egg at Triskelion Arts, two concerts of dance, theater, music, and monologue created by sixteen artists and companies who have had residencies at the Dragon's Egg, a retreat/rehearsal space near Mystic, Connecticut. This year's event will honor Elaine Shipman, dancer and choreographer, inspiration and friend. The event is assembled/directed by Marya Ursin, artistic director of The Mystic Paper Beasts Theatre Company and of the Dragon's Egg. www.dragonseggstudio.org
The performances will take place at
Triskelion Arts
118 North 11th Street, 3rd Floor
Brooklyn, NY 11249
718-599-3577
triskelionarts.org, on
Sunday 9/29, Programme A at 4:00 pm and Programme B at 7 pm .
Tickets are 5 general admission.
Tickets via Brown Paper Tickets:
http://www.brownpapertickets.com/event/435662
or at the door
9/29 at 4 pm 9/29 at 7 pm
Luke Murphy Melody Ruffin Ward
Ara Fitzgerald Alexandra Bassett
Trina Mannino Cristin Cawley
Jason Rabin Melissa Gordon
Full Stop Collective Pause
Marina McClure Raja Kelly
Diana Oh Superhero Clubhouse
Cori Kresge David Botana/Leslie Satin
Kristin Hatleberg
Each performance will last approximately one hour and thirty minutes, with a brief pause.
To celebrate and showcase this hot spot for creative work tucked away in the hills and woods of Connecticut, artists are gathering for two concerts in September. Most work performed in these two concerts was created or rehearsed at the Dragon's Egg, and some pieces are drawn from a yearly summer solstice event at the Dragon's Egg honoring literary narrative ( 2012: Chaucer's Canterbury Tales, and 2013: "Juliet, and her Romeo").
The Dragon's Egg is the unique rehearsal space for the Mystic Paper Beasts, a mask theatre troupe led by Marya Ursin and Dan Potter. The Egg is a freestanding hexagonal building at the end of a tree-encircled field in the countryside of Ledyard, CT. The studio space measures 2,200 square feet, and boasts a sprung floor, sub-floor heating, a minimal kitchen, a loft for sleeping, and a hexagonal cat's walk in its high, circus tent-roofed ceiling. It is home to regular classes and workshops in yoga, dance, creative and healing arts. In this vaulting, inspiring space, The Mystic Paper Beasts have supported the development of over forty artists' work from New York and New England, through workshops and free rehearsal residencies, just in this past year alone. We welcome artist applications.
More Information on the Creators of the Dragon's Egg:
The primary designers of the Dragon's Egg are Marya Ursin and Dan Potter, the Mystic Paper Beasts.
If you would like information about having an artistic residency at the Egg, contact Marya at mybeasts@aol.com.
The Mystic Paper Beasts is a masked theatre troupe performing for all ages. The tales told are original and re-imagined dreams, myths, and folk stories performed with humor and grace, in the witty and whimsical masks for which the Beasts have gained renown. These performances have delighted audiences of all ages and nationalities. If you would like to join the Beasts on their magical journeys, please visit
www.dragonseggstudio.org
for information.