Drenched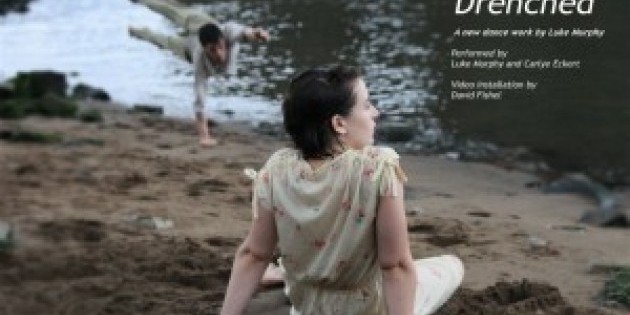 Company:
Luke Murphy
Drenched
June 6th and 7th at 7:30pm
Tribeca Performing Arts Center
199 Chambers Street, New York,
An evening length duet work for Carlye Eckert and Luke Murphy, Drenched investigates the gulf between the representations and realities of romance in contemporary society. Deconstructing the sources from which we form our expectations and contrasting them with the starker realities of pursuit, desire and codependency,Drenched examines a world of contradictions, parodies, uncertainties and the fundamental search for companionship. With a multi-channel projection installation by video artist David Fishel and a haunting soundscape, Drenched is a viscerally physical dance theatre work with a sharp edge and sharper sense of humour.
World Premiere
Absolut Fringe Festival, Dublin Sept 16-23
U.S Premiere
Kelly Strayhorn Theatre Nov 16th-17th
New York Premiere
Lamama Moves Festival Spring 2013
The development of this work is made possible by a 2012 Arts Council of Ireland Dance Project Award and created through residencies at DanceIreland, Duo Multicultural Arts Center, Tribeca Performing Arts Center and Kelly Strayhorn Theatre.