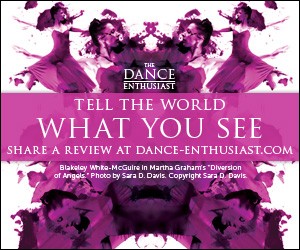 ECS#2 - EMERGING CHOREOGRAPHER SERIES 2015
Company:
MARE NOSTRUM ELEMENTS & LAGUARDIA PERFORMING ARTS CENTER
Mare Nostrum Elements and LaGuardia Performing Arts Center
proudly present
ECS#2 - Emerging Choreographer Series 2015
9 choreographers, 9 premiers!!
Works by Sara Ahn, Darlene Arrington, Caroline Brethenoux, Henry Holmes, Daniel Holt, Edward Lathan, Elena Light, Jessica Myers and Kris Seto.
Guest performances by Graham 2 and Valerie Green/Dance Entropy
Over the course of 10 weeks, 9 emerging talented choroegraphers received up to 70 hours of free rehearsal space, met weekly, shared feedback and ideas, received advice from professionals in the fiels in order to create a brand new work!!! 
DATE: Monday February 9, 2015
TIME: 7:30pm
VENUE: Little Theater – LaGuardia Performing Arts Center
ADDRESS: 31-10 Thomson Avenue Long Island City
DIRECTIONS: 7 train to 33/Rawson or E,V,R to Queens Plaza
ADMISSION: $5 at the door (cash only)