ELANA LANGER presents "What I Live By," a product-less brand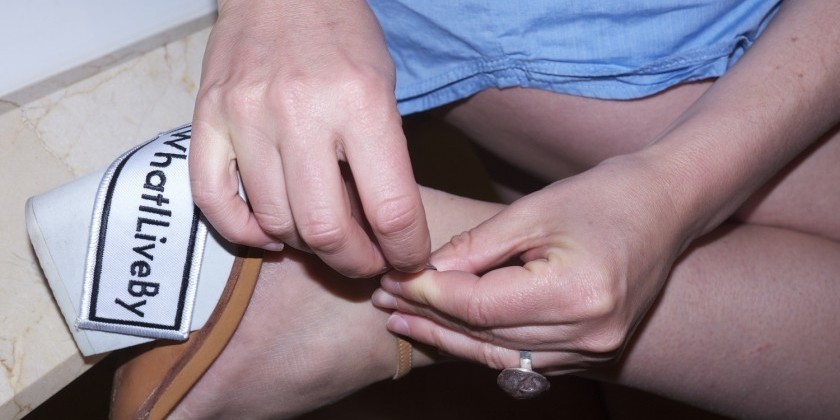 Company:
Elana Langer / Whatiliveby
ELANA LANGER|
WhatILiveBy
For pop-up locations and times, visit fiaf.org/ctl
New York-based artist Elana Langer considers the ultimate luxury in this life to be our thoughtfulness and our ability to apply it to our choices. Her new product-less brand, WhatILiveBy, transforms the act of branding into a celebration of what drives you by inviting you to wear your decisions. Following the brand's official launch, Crossing the Line will host WhatILiveBy pop-ups at festival events and kiosks around the city. Stop by with something you own that represents your values, brand it with a WhatILiveBy label, and share your story.
The What I Live By Kiosks will be at the following locations:
Sun, Sep 13, from 5pm
Pioneer Works, 159 Pioneer Street (Brooklyn)

Tue, Sep 15, from 6–8pm
FIAF, 22 East 60th Street (Manhattan)

Mon, Sep 21 & Mon, Sep 28, from 12–6pm
A Detacher, 22 Mott Street, Near Houston Street (Manhattan)

… more locations to be announced!
[Photo: Elana's WhatILiveBy tagged shoe is designed by her favorite designer Mona/ A Detacher handmade by the group of shoemakers Mona works with in Peru.]