ELASTIC CITY's 4TH SEASON OF PARTICIPATORY WALKS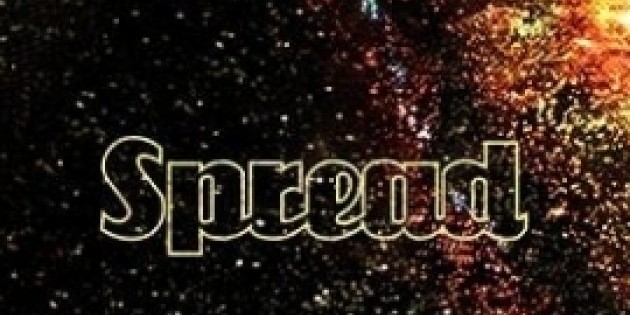 A Partnership with The New Museum
ELASTIC CITY LAUNCHES ITS FOURTH SEASON OF PARTICIPATORY WALKS;
A PARTNERSHIP WITH THE NEW MUSEUM; A POETIC ACTIVIST ARM,
"WILLING PARTICIPANT"; AND ITS FIRST-EVER SPRING BENEFIT
Elastic City marches into its fourth season of presenting participatory walks with its most robust and diverse roster of artists to date, including luciana achugar, Andrew Beccone, Juan Betancurth, Michelle Boulé, John Dixon, Pablo Helguera, Gisela Insuaste, Nina Katchadourian, Eve Mosher, Todd Shalom, Niegel Smith, Veit Stratmann, Dannielle Tegeder, Ben Weber and Andrew Zarou.
::NEW MUSEUM PARTNERSHIP::
Elastic City is partnering with the New Museum's Education Department to present walks by Michelle Boulé & Niegel Smith in May and with Todd Shalom later this summer.
"Admission," by Michelle Boulé and Niegel Smith
http://www.elastic-city.org/walks/admission
Dance artist Michelle Boulé and theater director Niegel Smith invite participants to unravel the codes of museum engagement on a walk through the "NYC 1993" exhibition at the New Museum. Participants will respond by warming up their senses, stretching their tastes, and singing the chords in surrounding work as they move through the gallery space. They'll pair up, go it alone, and even gang up a bit. And they won't get caught—smartphones haven't been invented yet.
This walk holds 14 people and is presented in partnership with the New Museum's Education Department.
About Boulé and Smith
http://www.elastic-city.org/artists/michelle-boulé-niegel-smith
Michelle Boulé is a dance artist, teacher and BodyTalk Practitioner. She explores using the body as a container to collect and convey experiences, which has recently led her to look at the physicality of consciousness. Based in New York, Michelle teaches and performs internationally with artists such as Miguel Gutierrez and the Powerful People, John Scott, Deborah Hay, and John Jasperse. She received a 'Bessie' (New York Dance and Performance Award) for her performance as James Dean and creative collaboration in "Last Meadow" by Miguel Gutierrez and the Powerful People. Michelle's choreography was most recently seen at The Kitchen and will next be seen at ISSUE Project Room on May 30-31, 2013. She has a private BodyTalk practice in Brooklyn.
Niegel Smith is a performance artist and theater director who sculpts social spaces into unique communal environments where we make new rituals, excavate our pasts and imagine future narratives. His walks have been produced by Elastic City, the Prelude Festival and PS 122 and his theater by The Public Theater, Classical Theatre of Harlem, HERE Arts Center, Hip Hop Theatre Festival, Summer Play Festival, New York Fringe Festival and the Phoenix Theatre Ensemble. Niegel often collaborates with performance artist/director Todd Shalom. Together, they conceive and stage interactive performances in public and private environments.
Niegel is a graduate of Dartmouth College, the associate director of the Tony Award-winning musical FELA! and has received grants and fellowships from Theater Communications Group, the Van Lier Fund and the Tucker Foundation. Before surviving high school in Detroit, he grew up in the North Carolina piedmont, fishing with his dad, shopping with his mom and inventing tall-tale fantasies with his two younger brothers.
Dates/Times
Thursday, May 9, 2013 at 6:00 PM
Thursday, May 16, 2013 at 6:00 PM
Walk Starting Point: The lobby of The New Museum, 235 Bowery, New York, NY
Duration: 60 minutes
Ages: All ages
Admission: 4 members / 7 General Public
::THE LAUNCH OF WILLING PARTICIPANT::
Additionally, as part of its partnership with the New Museum, Elastic City has launched "Willing Participant."
http://www.willingparticipant.org
Willing Participant whips up urgent poetic responses to crazy things that happen. It is an all-volunteer project created by members of Elastic City.
On Sunday, April 28th from 12–4pm, the public was invited to dissect and unravel the news of the day. The assembled group decided that the media sells fear and celebrates a police state, as evident in the narratives surrounding the Boston bombings. They have crafted this idea into a poetic response that will be performed within the footprint of the New Museum's Ideas City on Saturday, May 4th at 3pm.
The public is invited to participate. Interested parties should meet at the SE corner of Chrystie Street & Stanton Street in Manhattan. Bring a backpack or two. The performance will end at 4:30pm. No RSVP required. Admission is free.
Ringleaders: Todd Shalom, Niegel Smith and Ben Weber
Design by: Asad Pervaiz
Admission: Free. All are welcome to join and participate.
::SPRING BENEFIT::
http://www.elastic-city.org/blog/elastic-city-spring-benefit
Elastic City is pleased to announce its first-ever in-person benefit on Thursday, May 23, 2013 from 7:30pm–10:30pm at EFA Project Space, a program of the Elizabeth Foundation for the Arts (323 West 39th Street, 2nd Floor; Manhattan)
In the spirit of participation and collective experimentation, the evening will feature a playful array of activities, including:
· Mini-walks through the venue by Elastic City artists luciana achugar, Andrés Andreani, Isabella Bruno, Nancy Nowacek, Anne Percoco, Niegel Smith and Ben Weber
· Live drawing by New Yorker cartoonist Roz Chast
· A play on the traditional photobooth by Benjamin Frederickson and Juan Betancurth with help from Andrija Petrovic and Julian Chams
· Sound artists Maria Chavez on the turntables and Daniel Neumann on the boards
· The creation of signature Elastic City cocktails, crowd-sourced then mixed by well-known Brooklyn bartenders Timothy Miner and Dave Nurmi (The JakeWalk) and Brad Farran (Clover Club and Death and Company)
· Lighting designed by John Torres (lighting supervisor, "Einstein on the Beach")
· A special take-away from designer Riley Hooker (This is Our Work).
There will be an open bar, a raffle and a silent auction.
Confirmed Raffle items include contributions from: Beggars Group, Joe's Pub, Kings County Distillery, and Shakespeare in the Park.
The silent auction will feature works by Rebekah Goldstein, Charlie Mylie, Dannielle Tegeder and A Guest Bartender Shift at The Jakewalk. More to be announced soon.
Hors d'Oeuvres by Nadia's Moroccan Kitchen
Desserts by BabyCakes NYC
Beer sponsor Genesee Brewing Company
Liquor sponsors Tito's Handmade Vodka
Wine sponsor Smith & Vine
Special gifts from Naked Wines
Tickets:
0: This provides admission to the event with open bar.
50: This provides admission to the event with open bar, a fantastic gift bag, a gift certificate for 2 spots on any Elastic City walk, and an 8x10 photo of your liking for our archives
Purchase tickets here: http://elasticcity.brownpapertickets.com
Benefit Committee: Juan Betancurth, John DeCicco, Jamie Freed, Nora Hennessy, Riley Hooker, Heather Janoff Johnson, Alison Malone, Timothy Miner, Caitlin Ruttle, Todd Shalom, Niegel Smith, Carla Sosenko, Ben Weber
::MORE UPCOMING WALKS::
In response to prospective Elastic City participants who say, "We love the idea but don't know which walks to choose," the organization announces its new series of Signature Walks, led by a rotating cast of past Elastic City artists. Elastic City director Todd Shalom will lead the first walks, with teaching artist Ben Weber.
"Signature Walk," by Elastic City
http://www.elastic-city.org/walks/signature-walk
Signature Walk takes you through a selection of Elastic City's most playful and critically acclaimed ways of experiencing the city. We might make monuments with our bodies in response to monuments in public space, craft visual poems from found objects, create songs using text from storefronts and so much more.
Signature Walk guarantees an unforgettable time for newcomers and previous Elastic City participants.
This walk is for all ages and abilities and holds 12 people.
Participating Artists: Todd Shalom and Ben Weber
Dates/Times
Tuesday, May 7, 2013, 7:00 PM
Friday, May 17, 2013, 7:00 PM
Tuesday, Jun 4, 2013, 7:00 PM
Tuesday, Jun 18, 2013, 7:00 PM
Walk Starting Point: This walk will meet outside of Lincoln Park Tavern: 51 Lincoln Road, Brooklyn, NY
Duration: 75 minutes
Admission: 0
:::::::::::::::::::::::::::::::::::::
Elastic City will partner with Visual AIDS to help commemorate the initiative's 25th anniversary. Visual AIDS utilizes art to fight AIDS by provoking dialogue, supporting HIV+ artists, and preserving a legacy, because AIDS is not over.
"Spread," by Juan Betancurth, Todd Shalom & Niegel Smith
http://www.elastic-city.org/walks/spread
Butter. Jam. Legs. Rumors. What do you want to spread? On this walk, participants will investigate the language and actions of spreading. The group will spread itself like a virus, disseminating secrets and offering desires to each other and passersby. All are welcome. Spread the word.
This walk holds 12 people and will be held in English though the artists also speak Spanish.
Dates/Times
Wednesday, June 26, 2013; 7:00 PM
Thursday, June, 27 2013; 7:00 PM
Friday, June 28, 2013; 7:00 PM
Walk Starting Point: 33rd Street at Greeley Square (between Broadway and 6th Ave.) in between the two perched birds; Manhattan.
Duration: 75 minutes
Admission: RSVP for a spot; 0 suggested donation to be collected at the beginning of the walk. No one will be turned away for lack of funds.
All ages
:::::::::::::::::::::::::::::::::::::
"Feeling Is Believing," by luciana achugar
http://www.elastic-city.org/walks/feeling-believing
Choreographer luciana achugar will shepherd participants on a walk that gives access to a more sensual, connected, bloody, fleshy, fatty, bony, magical, deeper-than-the-marrow-of-the-bone, vibrational body. Using voice, touch and imagination, achugar will lead the pack toward experiencing Lower Manhattan like never before.
This walk holds 12 people and is presented in partnership with River to River Festival.
RSVPs for the general public will open up soon to this walk via this page: http://www.rivertorivernyc.com/artists/luciana-achugar/
Photo by: Derik Riesche
Dates/Times
Tue, Jul 2, 2013, 7:00pm
Tue, Jul 9, 2013, 7:00pm
Wed, Jul 10, 2013, 7:00pm
Thu, Jul 11, 2013, 7:00pm
Walk Starting Point: The walk will begin in the lobby of 100 Wall Street.
RSVP required.
Duration: 90 minutes
Language: English and Spanish
Admission: Free
All ages