Contribute
Your support helps us cover dance in New York City and beyond! Donate now.
ELISA MONTE TO RETIRE AS ARTISTIC DIRECTOR AFTER 35TH ANNIVERSARY SEASON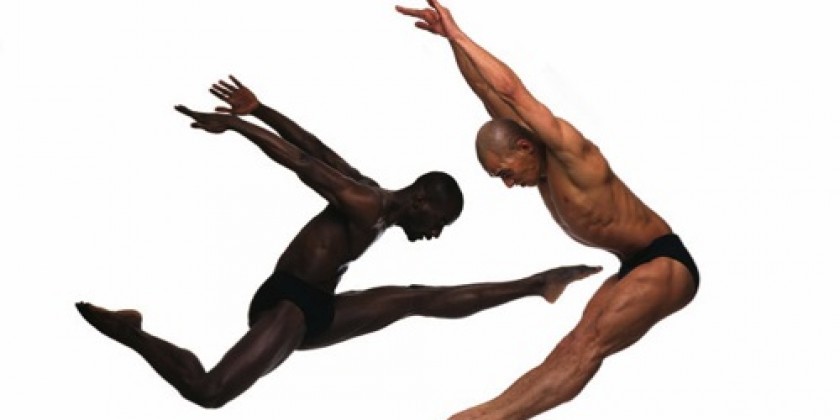 Company:
ELISA MONTE DANCE
46 WORKS, 34 YEARS AND ONE BIG ANNOUNCEMENT: ELISA MONTE TO RETIRE AS ARTISTIC DIRECTOR AFTER 35TH ANNIVERSARY SEASON, NAMING TIFFANY REA-FISHER AS NEW ARTISTIC DIRECTOR
Long Time Dancer, Associate Artistic Director and Director of Operations Tiffany Rea- Fisher Confirmed to Lead Troupe Into New Era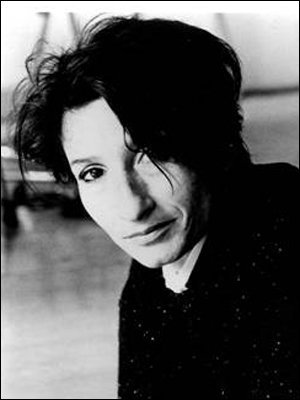 NEW YORK, November 3, 2014 — Elisa Monte Dance (EMD), announced last night at a reception in Manhattan's Chelsea neighborhood that Elisa Monte will retire as the artistic director from the company that she has built, grown and established as a beacon of modern movement over its 34-years. Dancers, board members and important key players in the company's history, stood beside Elisa as she named Tiffany Rea-Fisher, long time dancer, Associate Artistic Director and Director of Operations as her successor, effective at the culmination of EMD's 35th season in spring of 2016. The announcement followed a private tour of the Fashion Institute of Technology's Dance & Fashion exhibition, where repertory costumes created by Calvin Klein's Francisco Costa for Monte's 2008 work Slope of Enlightenment are currently being showcased.
At age 9, Monte started ballet training under the tutelage of Russian classical dancer Vladimir Dokoudovsky, and continued with the School of American Ballet. She made her professional debut dancing with Agnes DeMille in the 1957 Broadway revival of Carousel. Monte danced with Lar Lubovitch Dance Company and joined Martha Graham Dance Company in 1974, where she performed principal roles in such classics as Errand into the Maze, Seraphic Dialogue, Clytemnestra, Appalachian Spring, Madea in Cave of the Heart, and O Thou Desire Who Art About to Sing.
"I always suspected I would choreograph, but I never knew at what point it would start,'' stated Elisa Monte in a 1988 New York Times interview. As Monte transitions into a new phase – her career and impact spanning more than 30 years, 200 dancers, 30 countries and more than 40 choreographic works – she is renowned for her diverse movement vocabulary that refuses stylistic conformity. Throughout her tenure, Monte issued a variety of collaborations from varying disciplines to add textural, audial and visual components to the already physically charged work.
"Movement talks about the things that words can't—it's a symbolic language that connects all cultures. This constant investigation, exploration, and evolution of movement is the legacy that I feel like I leave behind for the next generation of dancers and choreographers," said Monte during the announcement. "Isn't it interesting how things come full-circle? My signature work Treading was created as part of an initiative to develop new choreographers from within the Martha Graham Dance Company. As a result I've always been committed to identifying and nurturing new talent, encouraging the dancers in this company to find their personal voice—and their exploration has inspired my work."
One of these dancers, Tiffany Rea-Fisher, who joined EMD in 2004, quickly became an integral part of the company's organization, as well as a principal dancer. While shining on stage, she also took on a major initiative to develop the company's educational outreach and helped the company to find and secure grants, expanding opportunities not only for Elisa and the dancers, but for the Monte legacy abroad.
"When I picked up my first paycheck 10 years ago, I knew there was more I could offer this company. They needed help in the office and I was eager to absorb as much experience and mentorship as I could," recalls Rea-Fisher. "While dancing many of Elisa's roles there was a trust that developed between us right away. EMD has been such a large part of my life – it shaped me as a dancer and performer. I met my husband, Matt Fisher who also performed under Monte, was afforded the platform to explore my own choreographic voice, and have been given the opportunity to be cultivated to sustain leadership qualities for the company's next generation."
 "Tiffany simply champions individuality," explains Monte. "She is a leader, a mentor, and above all, an exceptional artist. With this clear devotion to the company, the clear understanding and identification with both my personal mission and the company's mission to use dance as a universal vehicle—there was no doubt for me that Tiffany would take this company into the next era and grow it to become a mainstay in the modern dance community "
EMD dancers will celebrate its 35th Season in Fall 2015 with a premiere by Monte and a premiere from Rea-Fisher to highlight this grand partnership and collaborative relationships that has led the company to its future. The company will also present a selection of signature works, and Rea-Fisher's why so curious and Persona Umbra. Additionally, the season will highlight alumni dancers, including Rea-Fisher who will also return to the stage to perform.
COMPANY HIGHLIGHTS TIMELINE
1977 – Moses Pendleton, a founding member of Pilobolus Dance Theatre, commissioned Monte to create Molly's Not Dead with Pilobolus for the American Dance Festival, foretelling her future career as a choreographer
1979 – Monte and fellow Graham dancer (and future husband), David Brown starred in Treading, commissioned by Martha Graham
1981 – Elisa Monte Dance was formed with the mission of bridging cultural barriers through the universal language of dance
1981 – Alvin Ailey selected, Treading, to be set on the dancers of his company
1982 – Alvin Ailey commissioned Pigs and Fishes, which premiered at City Center, catapulting Elisa Monte as an important dance maker in the modern dance world
1982 – EMD named Best Company at International Dance Festival of Paris
1983 – Elisa Monte Dance is invited to perform in Brooklyn Academy of Music's Next Wave Festival
1986 – Elisa Monte Dance creates VII for VIII National Choreography Project for the Boston Ballet
1995– Performing Arts Society of Acadiana premieres its first commission of Elisa Monte's Feu Follet
1998 – Company name is changed to Monte/Brown Dance
2002 – Company returns to original name of Elisa Monte Dance
2004 – Tiffany Rea-Fisher joins Elisa Monte Dance
2007– The Joyce Theater commissions "Slope of Enlightenment"
2009 – Elisa Monte and long-time dancers Tiffany Rea-Fisher and Joe Celej create Zydeco, Zare, which launches the Young Choreographer choreographic initiative with the company's Junior Board
2009 – Rea-Fisher named Associate Artistic Director
2009 – Rea-Fisher created first solo work By Your Side for the company
2011 – Rea-Fisher named Director of Operations and continues as Associate Artistic Director
2014 – Monte names Rea-Fisher as new Artistic Director for EMD's 36th season and beyond
MONTE'S 46 REPERTORY WORKS
Treading (1979)
Pell Mell (1981)
Anima (1982)
White Dragon (1982)
Pigs and Fishes (1982)
Lifetime (1983)
Indoors (1984)
Set in Stone (1984)
VII for VIII (1985)
Volkmann Suite (1985)
Dreamtime (1986)
Audentity (1987)
Turtles Eat Bones (1987)
Dextra Dei (1989)
Split Personality (1989)
The World Upside Down (1990)
Last Temptation (1991)
A Woman's Way (1992) with David Brown
Between Going and Staying (1992)
Broken Journey (1992)
Diamond Song (1993)
Fatidic Embrace (1994) with David Brown
Mnemonic Verses (1994)
Vejle/Border Crossing (1994) with David Brown
Feu Follet (1995) with David Brown
New York Moonglow (1995)
Sticks and Stones (1996) with David Brown
Tears Rolling (1997)
Hurricane Deck (1998)
Spin (1998)
Amor Fati (1999)
Day's Residue (2000)
Shattered (2000)
Light Lies (2002)
Lost Objects (2002)
Shekhina (2004)
A Woman's Way (2005)
Via Sacra (2005)
Hardwood (2006)
Slope of Enlightenment (2007)
Arrow's Path (2009)
Zydeco, Zare (2009) with Tiffany Rea-Fisher and Joe Celej
Continuum (2010)
Vanishing Languages (2011)
Unstable Ground (2012)
Terra Firma (2013)
Lonely Planet (2014)
ELISA MONTE (Artistic Director) made her professional debut dancing with Agnes DeMille. She was featured as a principal dancer with Martha Graham Dance Company, Lar Lubovitch, and Pilobolus, among others. Monte's first choreographic work, Treading (1979), defined her as an important innovator and contributor to contemporary dance. Her signature style, recognized as daring, intense and passionate, is classical and highly athletic. Rooted in sensuality and sustained energy, Monte's work is notable for its expansive range of movement. Monte has choreographed more than 50 works danced by Elisa Monte Dance and others, including Boston Ballet, Alvin Ailey American Dance Theater, San Francisco Ballet, Les Grands Ballets Canadiens, Ballet Gulbenkian of Portugal, Teatro alla Scala Ballet, Philadanco, Dallas Black Dance Theatre, North Carolina Dance Theater, the Batsheva Dance Company of Israel, and the PACT Contemporary Dance Company of South Africa.
TIFFANY REA-FISHER (Associate Artistic Director & Director of Operations) has choreographed more than 15 works, including seven for the Elisa Monte Dance Company. She danced with Compania de Danse in Spain, The Kevin Wynn Collection, Dance Anonymous, Abraham.in.Motion and The Brett Howard Dance Company before joining EMD in 2004. She was named Dance Magazine's "On the Rise" in 2007. Rea-Fisher has also served as the resident choreographer for the Fresno Ballet School, as curator for Dance at the Tank, as co-founder of ForArts at Purchase College, and co-founder of Inception to Exhibition, an interdisciplinary arts organization that fosters artist incubation. Her teaching accolades include Joffrey Ballet School, the Ailey School, City Center, Dance New Amsterdam, Dancewave, George Mason University, Juilliard, Steffi Nossen School of Dance, Peridance, Steps on Broadway, SUNY Purchase and Tisch School of the Arts. She received her BFA from the Conservatory of Dance at Purchase College SUNY.
###
ABOUT ELISA MONTE DANCE
Founded in 1981, Elisa Monte Dance is hailed around the world for its visceral and sensual style and embodiment of diverse cultural influences. Based in New York City, the non-profit dance company actively tours nationally and internationally showcasing its distinctive cross-discipline style and bridging cultural barriers through dance. The company's eight dancers rise to the creative challenge in an ecstatic display of physical prowess that gives life to an intense array of emotions. The company has taken a practical and integral approach to arts education, regularly teaching professional workshops and creative movement for K-12 schools as well as working with at-risk populations. The company recently developed an eight-week creative tools mentorship program. For more information visit www.elisamontedance.org.