EVA DEAN DANCE presents "Peter Pan and the Pirates"
Company:
EVA DEAN DANCE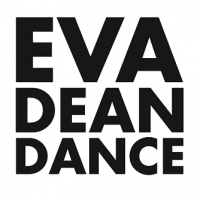 presents
Peter Pan and the Pirates
ZUCKER NATURAL EXPLORATION AREA
PROSPECT PARK, BROOKLYN, NY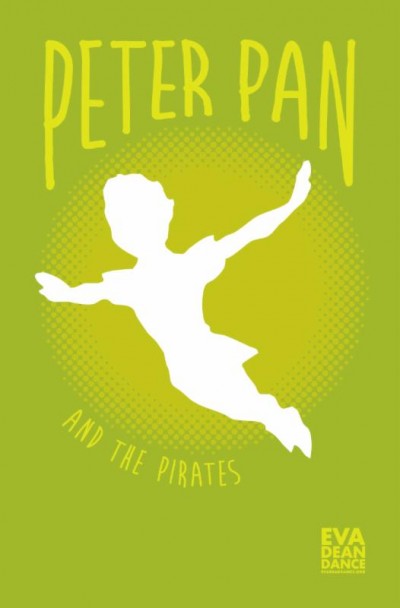 Graphic by Jonathan Winn.
 
FIRST PERFORMANCE THIS SATURDAY, 
AUGUST 9TH AT 2PM! 
FREE Immersive Dance Theater performances!
Contact:
Caroline Partamian, Assistant to the Director  
718-857-8368
 Dates/Times:
August 9: 2-2:30pm & 3-3:30pm
August 16:  2-2:30pm & 3-3:30pm
  *4 performances ONLY!*
Location:
Prospect Park's Zucker Natural Exploration Area 
For more information, visit:
Prospect Park | Peter Pan Listing 
Peter Pan and the Pirates 
Peter Pan and the Pirates is Immersive Dance Theater that features Peter Pan vanquishing Captain Hook and his Pirates with the help of the brave Princess Tiger Lily, and the fierce crocodile.  Eva Dean Dance is thrilled to expand the existing production Peter Pan and Stardust Dances that was a featured FringeJR show in the 2013 FringeNYC.  In Peter Pan and the Pirates Eva Dean Dance is inspired by the Zucker Exploration Area in Brooklyn's Prospect Park (map) to create a magical site specific Neverland.
Eva Dean Dance first premiered a short digest version of Peter Pan in 2012 First Night Boston.  In 2013 Dean choreographed a new section titled PETER PAN Shadow.  Peter Pan and the Pirates is the beloved story to an excerpted sound score by David Kahne from his "Peter Pan Ballet." Eva Dean and David Kahne plan to work together to make a full-scale production of PETER PAN. 
David Kahne is a composer of orchestral music who has written 3 full-length ballets and composed the score for the Dublin-produced "Bloom," a film adaptation of Joyce's "Ulysses" starring Stephen Rea.  He also recently co-wrote a piece for Twyla Tharp, "Surfer at the River Styx," with Donald Knaack www.junkmusic.org.  Some of the artists he currently produces at his studio are Paul McCartney, Renee Fleming, Teddy Thompson, Regina Spektor, Walk Off The Earth, Bad Rabbits, Jena Rose, and Ingrid Michaelson.  For more information visit www.vincristin.com.
Eva Dean founded Eva Dean Dance (EDD) in 1985. Throughout the years, her choreography has received critical acclaim, choreographic awards, and accolades from audiences, presenters and students.  Dean is recognized as a consummate professional who creates work that uses multiple elements to bring her choreographic vision to life. Choreographic intent that embraces intuition is the springboard for Dean's creative process, and her unique movement is honed and crafted while working with her dance company. 
Eva Dean Dance has performed in many of New York City's finest venues including The New York International Fringe Festival, Brooklyn Museum, Dance Theater Workshop, and Brooklyn Botanic Garden. The company has also performed nationally in the USA and internationally in Dubai, Amsterdam, Prague, and Berlin.  Eva Dean Dance's body of work has received awards, most notably Best of Fringe New York in the Amsterdam Fringe Festival, and for its site-specific dances in Brooklyn.   For more information visit www.evadeandance.org.
Dean's strong relationships with national and international dance organizations, and presence in the NYC dance community, contribute to her mission to open new pathways for other dance companies to present their work in New York and around the world. Currently, Dean is advocating that the NYC dance community and City-wide presenters become more aware of what the needs are in family audiences dance programming. 
Choreography: Eva Dean, Artistic Director | Music: David Kahne |  Performers:  George Hirsch, Katherine Moncebaiz with Guest Artists: Satomi Itohara, Julien Kanor, Graziella Murdocca, Hiram Pines, Christian "Pepe" Serrano, Jeff Shortt, Jeremiah Stanfield | Stage Manager: Sarah Melot | Sound: Luke Klingensmith
Peter Pan & Stardust Dances is "a joy from start to finish."
 -Linda Leseman, The Village Voice
Eva Dean Dance is "...an unalloyed delight" with an " infinite-seeming 
range of lithe expressive physicality."
-Jennifer Dunning, The New York Times
Eva Dean Dance "embodies a witty, energetic spirit that inspires joy in the audience" 
with its "fluid, light-hearted and inventive" dances.
- Carrie Gesteland, First Night Boston