Ensemble LPR with André de Ridder + A premiere by Mica Levi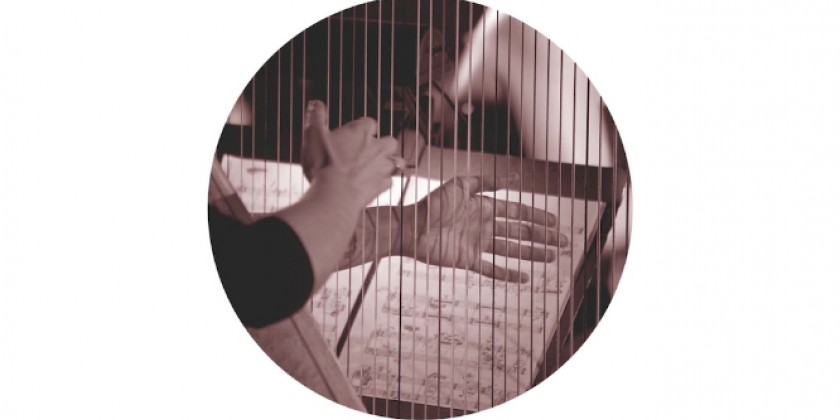 Company:
Ensemble LPR w/ André de Ridder
Ensemble LPR w/ André de Ridder, conductor - premiere by Mica Levi
Mar 11 at 6:30pm
$15 - $25
Le Poisson Rouge
158 Bleecker Street
New York, NY 10012
Featuring music of Vivier, Xenakis, & a North American premiere by Mica Levi of Micachu & the Shapes.
Doors Open: 6:30 PM
Show Time: 7:30 PM
PROGRAM:
Vivier Zipangu
Xenakis Aurora
Levi Greezy [North American Premiere, co-commissioned by Ensemble LPR, London Sinfonietta & Ludwigsburg Orchestra]
Longstreth TBA [World Premiere, co-commissioned by Ensemble LPR & s t a r g a z e]
 
Standing: 15 advance, $20 day of show
Seated: $20 advance, $25 day of show
 
**************************

TABLE SEATING POLICY

Table seating for all seated shows is reserved exclusively for ticket holders who purchase "Table Seating" tickets. By purchasing a "Table Seating" ticket you agree to also purchase a minimum of two food and/or beverage items per person. Table seating is first come, first seated. Please arrive early for the best choice of available seats. Seating begins when doors open. Tables are communal so you may be seated with other patrons. We do not take table reservations.
 
A standing room area is available by the bar for all guests who purchase "Standing Room" tickets. Food and beverage can be purchased at the bar but there is no minimum purchase required in this area.
 
All tickets sales are final. No refund or credits.
Artists
Ensemble LPR
Born out of the acclaimed New York City venue, Le Poisson Rouge, Ensemble LPR is an assemblage of New York's finest musicians personifying the venue's commitment to aesthetic diversity, artistic excellence and true musical ambassadorship. Ensemble LPR performs an eclectic spectrum of music – from works by the finest living composers, to compelling interpretations of the standard repertoire and collaborations with distinguished artists from classical as well as non-classical backgrounds. The Ensemble has partnered with such extraordinary artists as Timo Andres, San Fermin, Daniel Hope, Taka Kigawa, Jennifer Koh, John Lurie, Ursula Oppens, Max Richter, Andre de Ridder, Christopher Rountree, and Fred Sherry.
 
In 2008 Le Poisson Rouge changed the classical music landscape, creating a new environment in which to experience art music.  In doing so, Le Poisson Rouge expanded the classical music listenership and pushed the popular palette in all directions. The New York Times heralds Le Poisson Rouge as "[a] forward-thinking venue that seeks to showcase disparate musical styles under one roof…artistically planned eclecticism" and "[the] coolest place to hear contemporary music." The Los Angeles Times raves "[the] place isn't merely cool…the venue is a downright musical marvel."  With Ensemble LPR, Founding Executive & Artistic Director David Handler brings this same ethos to the creative forefront, channeling the venue's curatorial daring and merit to the group's own artistry.
André de Ridder
André de Ridder has collaborated with artists and ensembles as diverse as the Philharmonia Orchestra, award-winning cartoon band Gorillaz, jazz musician Uri Caine and MusikFabrik. He is in his fifth seasons as Principal Conductor of the UK-based Sinfonia ViVA, and his programmes with the orchestra are typically rich in innovation. His passion for the development of contemporary music has contributed to his position as one of today's most fascinating and versatile conductors. Read more at www.andrederidder.com
Premieres by Mica Levi (of Micachu & The Shapes) & David Longstreth (of Dirty Projectors)