Eric Taylor Dance & SyrinZero presents Di International Dancehall Camp at Baruch Performing Arts Center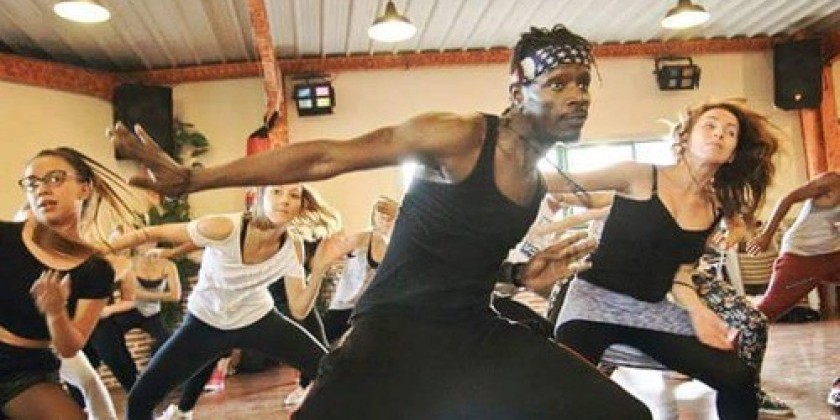 Company:
Eric Taylor Dance; SyrinZero
ETD, Inc. and SyrinZero
present
DI INTERNATIONAL DANCEHALL CAMP
Friday and Saturday, June 26 & 27, 2015
3pm-9pm
at Mason Hall at Baruch Performing Arts Center

ETD, Inc. & SyrinZero presents Di International Dancehall Camp on Friday and Saturday, June 26 and 27, 2015 at Mason Hall at Baruch Performing Arts Center, 17 Lexington Ave, NYC 4pm-9pm.  Registraion begins at 2:30pm in the lobby of Mason Hall.  Di International Dancehall Camp, a two day event, will feature classes instructed by acclaimed Dancehall teachers and choreographers, performances and battles, prize money and trophies. Tickets are $175.00 for the two day workshop and $100.00 for single day pass and are available online at  www.DIDC.nyc.
The 2-day workshop will feature Dancehall Choreographers and Instructors: Syrin Zero, Blacka Di Danca, Jessica Phoenix, DHQ Brandi, Syrin Zero, Korie Genius, and Kelli Bling. For schedule and more information can be found on www.DIDC.nyc. Unique merchandise will be avaialble for sale throughout the workshop.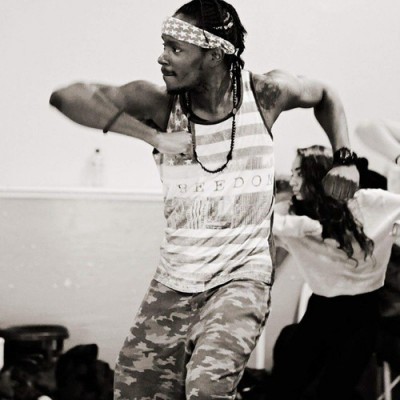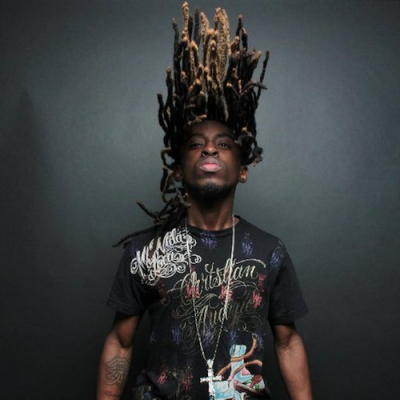 Eryc Taylor Dance, Inc. is a New York City based not-for-profit corporation with a mission to advance the appreciation of dance and educate the public about dance by creating and presenting original performances, conducting master classes and workshops, and making grants to aspiring choreographers.  For more information visit www.eryctaylordance.com.
Adam, also known as "Syrin" was born and raised in Brooklyn, New York. Adam not only has a twin brother, but also has 16 other brothers and sisters. Adam's mom, Verna, noticed that he had a talent for dance at the early age of 4, and would ask him to perform dance moves from Michael Jackson's videos for her friends. Sadly, Adam lost his mother at the tender age of 8. To help him through this loss, Adam found comfort in dancing, imagining that he was still performing for his mother. In an effort to break from his shyness as a teenager, Adam found a club where he and his twin brother would showcase their dance moves. From there, Adam was asked to teach Dancehall moves to others, and then he formed the 4 person dance crew called: "William's Alliances". As more dancers became interested in joining, the crew eventually grew into the "Ground Zero Dancers", who have won every dance battle they entered in college campuses and clubs in New York. Adam has choreographed and performed in Ire Jam, Reggae Awards, and Sybrite. He was also a backup dancer/choreographer for the reggae pop artists, 77Klash. He has hosted several party events, including 2008 'Dancehall Queen'. Adam currently teaches Dancehall in Manhattan, Brooklyn, and the Bronx. Adam was the Assistant Choreographer for the Dancehall sequences in his first motion feature film, 'A Dance For Grace'. You will also see Adam portray, "Syrin", one of the main dancers in the movie. Adam has choreographed pieces and worked with several artist including but not limited to: Mr. Eazy, Konshens, Elephant Man, Ravas Clavas, Ding Dong and Strength, Jmello, Prophet-Z, BMWA.
Blacka di Danca is one of the most popular and innovative choreographers of today's dancehall scene in the USA is Brooklyn-based Blacka Di Danca.At a young age, Blacka has already performed at stage shows, festivals and carnivals across the United States, Europe, Canada and Hawaii. He has been on multiple tours, domestic and international with Collie Buddz as well as a brief tour with Major Lazer.  Blacka recently choreographed Major Lazer's latest music videoLose Yourself featuring Moska and RDX in Kingston, Jamaica. In 2008, Blacka won the title of "Dancehall King" at Binghamton University's Annual Carnival and later went on to be featured in six music videos for his dancing, including Busta Rhymes' Twerk Itremix video featuring Nicki Minaj and Pharrell. Blacka currently tours as a choreographer throughout Europe, Canada, Mexico and the United States teaching dancehall workshops. Blacka was featured as a choreographer on cablevision's FUSE TV for the television show The Hustle After-party. His photo was featured on the Beats by Dre website, and he has been featured in magazines and billboards in Siberia as well as newspapers in Jamaica.
Jessica Phoenix is the owner of FIYAH Productions, LLC which produces FIYAH! Dancehall Theater, a full theatrical performance featuring energetic Dancehall music, vibrant choreography, and moving storytelling!  Jessica has toured nationally with Universoul Circus U.S. Tour 2009 & 2010 as well as King Michael International and National Tour, a live Michael Jackson tribute show traveling to Canada, New York, & the West Coast.  Jessica was introduced to dance at a very early age via Ballet, Tap, Jazz, and Hip Hop at Pizazz Studio and Joyce LaVerne Dance School in Maryland. Jessica graduated from Howard with a B.A. in Audio Production and moved to Atlanta to pursue her dance career. Jessica is still an active company member with iLuminate, highlighting her recent performances in Mexico City, Obama's Presidential Inauguration, and Magic TV in Paris. Jessica is very excited and thankful for the opportunity to join Latonya Styles' Dance JA teaching roster and has partnerd with new FIYAH! Brand Manager, Lady Sol Inc.
Kelli Bling was born in the spanish town of St Catherine. His talents and efforts have been pored into hid dance group the "Black Blingaz". Kelli has over 20 years of dance experience and has been performing and teaching for over 17 years. Along with being a professional dancer, Kelli has been an active member in the dance community by participating in dance workshops, tours, concerts, and song writing.
Korie Genius was born in Kingston, Jamaica and grew up in Brooklyn, New York. He has been studying dance for many years and is well-versed in many styles including Hip-Hop, Dancehall, Flexing, Krumping and Popping. Korie's roots in the culture of dancehall has led to a career in this art form. He has been teaching the style for over five years at studios including Brooklyn Dance Project, Broadway Dance Center and Peridance both on his own and with his group, Blackgold. Recently, Korie created a very popular dancehall workshop, "Badda Dan Dem," which brings choreographers and teachers from all over the world together to share their passion for dancehall. He strives to make his class accessible to all levels of learners by mixing simple grooves and movements with more intricate choreography. He infuses each class with authentic dances that help the student to understand the roots of dancehall.
DHQ Brandi Queen B-randi is a Dancehall Queen known for mastering "Queen" styles including flexibility, bubbling, headtop and pioneer of DHQ Twerk. She has competed and won 2 Dancehall Queen titles in Atlanta, Tri-state area and New York Champion Bubbler Queen titles in USA .   In 2013 she got credit for premiering  her signature move "helicopter spin" in Jamaica and placed 1st runner up in the international dancehall queen in Mobay, Jamaica. B-randi created her edgy and bold  clothing line RoyalTee in 2011. RoyalTee, a dancehall inspired clothing line, was created to empower women to feel sexy and have confidence. B-randi has come to perform  live and teach Queen Style workshops in USA, Guadeloupe, Frankfurt, Germany, Bordeaux France, and Holland.