Evidence, A Dance Company Premieres "Torch"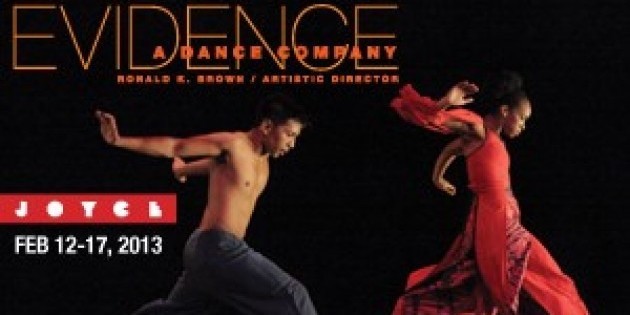 Company:
Ronald K. Brown/Evidence Dance Company
Ronald K. Brown and Evidence, A Dance Company
returns to the Joyce Theater with two programs, including the world premiere of
TORCH
(dedicated to the life and memory of dancer Beth Young),
Feb. 12-17, 2013 at The Joyce Theater in New York City
.
Evidence, A Dance Company is internationally renown for high-energy performances that merge African, ballet, social dance, and Brown's unique vocabulary. For the past three years, the company has been working at a dizzying pace: in 2010, the company celebrated its 25th anniversary and embarked on a landmark tour of Africa as part of DanceMotion USA. In 2011-2012, Brown, assisted by Evidence dancer and Associate Artistic Director Arcell Cabuag, choreographed The Gershwins' Porgy and Bess on Broadway and in February 2011 and July 2012, the company presented the world premieres of ON EARTH TOGETHER and EVERYBODY AT THE TABLE, two sections of the multi-commissioned suite, set to the music of Stevie Wonder. In the midst of this activity, Brown was inspired to create TORCH, a heartfelt, joyous celebration of the life of Brown's friend, dance student and Evidence supporter Beth Young, who died in January 2012.