FASHION FIESTA FOR A CAUSE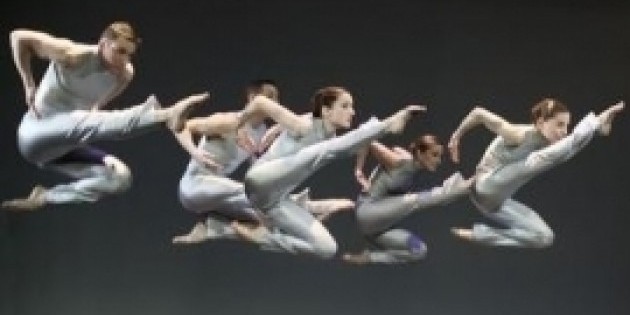 Rioult Dance NY performs in support of the Women's Education Project
RIOULT DANCE NY PERFORMS IN SUPPORT OF THE WOMEN'S EDUCATION PROJECT
Fashion Fiesta for a Cause presented by Molecule Communications
Thursday, May 23
NEW YORK, May 6, 2013 – RIOULT Dance NY announces its partnership with Molecule Communications in support of the Women's Education Project fundraising event, Fashion Fiesta for a Cause. The May 23 evening fundraiser will feature a Bollywood inspired fashion show by Betsey Johnson, the comedy of Sandra Bernard and Taylor Negron, and a dance performance choreographed by Pascal Rioult, performed by his critically acclaimed company of dancers.
The Fashion Fiesta for a Cause fundraiser benefits the Women's Education Project (WEP), initiated in 2002 to provide academic support and career preparation for young women living on less than per day throughout Southern India. Having expanded over the years and gaining international support, WEP plans to bring its programs to other countries beginning in 2014. RIOULT Dance NY is honored to be part of this one-night-only New York City event, joining together with fellow performers, New Yorkers and advocates of WEP's important mission.
"I'm thrilled that through dance, RIOULT Dance NY can support such an important cause. So many inspiring, strong women have informed my own career, it feels good to be able to give back. I highly respect the WEP's mission and commitment to the women in India and hope this event is a big success!" says Artistic Director/Choreographer, Pascal Rioult.
Each ticket, valued at 50, supports the education of one young woman through WEP programs and college courses for an entire year. With the help of Molecule Communications, Betsey Johnson, Sandra Bernard, Taylor Negron, and RIOULT Dance NY, WEP's goal is to raise the funds to provide two years of college education for 100 students.
FASHION FIESTA FOR A CAUSE
Date: Thursday, May 23
Time: 6:30-10:00p.m.
Location: Angel Orensanz Foundation, 172 Norfolk Street (between Houston & Stanton)
Program: Bollywood inspired fashion show by Betsey Johnson, comedy by Sandra Bernard & Taylor Negron, dance performance by RIOULT Dance NY, Indian cuisine.
Tickets: 50 each, purchase at
http://fffac.eventbrite.com/
Women's Education Project is a 501(c)3 not-for-profit organization registered in the state of New York. All ticket purchases and donations are tax deductible to the extent allowed by law.
About RIOULT Dance NY
RIOULT Dance NY was founded in 1994 and fast became an established name in modern dance with a reputation for bringing the sensual, articulate and musical works of choreographer Pascal Rioult to audiences worldwide. Based in NYC, the company presents an annual New York Season, tours internationally, and offers extensive educational and community outreach programs. RIOULT's DanceREACH program, now in its fifteenth year, offers flexible arts education programming to public and private schools across the country, introducing students to the art of modern dance.
www.rioult.org
.