FELICE LESSER DANCE THEATER PERFORMANCE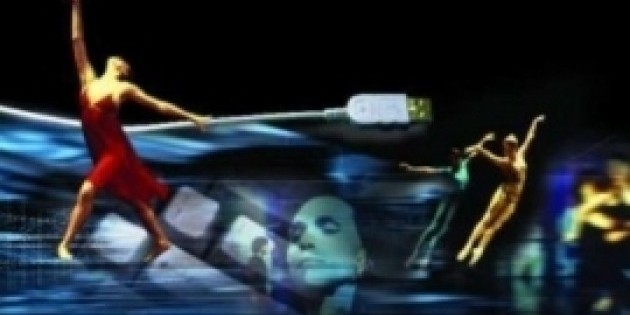 Performing at LaGuardia Performing Arts Center
FELICE LESSER DANCE THEATER
TO PERFORM AT
LAGUARDIA PERFORMING ARTS CENTER
Felice Lesser Dance Theater (FLDT) will perform excerpts from Funding the Arts,
Lesser's "living movie," as well as other dances from the company's repertory at LaGuardia
Performing Arts Center (LPAC) on March 22, 2013 at 8 pm. This performance will be the
culmination of the company's LPAC LAB 201 Residency, a six-week-long artistic residency.
Funding the Arts was originally premiered in 2010 at Baryshnikov Arts Center and is
being developed at LPAC for a brand new production in 2014-15. This multi-media spy spoof is
about rogue ex-CIA & KGB agents who overthrow corrupt governments around the world and
use the booty to fund their ballet company.
Other works on the program include:
• The World Premiere of Lesser's 2BZ4U, to music by Seymour Barab.
• "Injuries" from Lesser's 2006 "live documentary" I AM A DANCER, about
the difficult lives of freelance dancers who work in small companies. Set to
music by Brahms, and performed by Kristin Licata, who created the role, the
piece includes not only dance, but a poignant, filmed interview about the knee
injury Licata sustained six months before the work's premiere.
• In Another Room, a dramatic dance about a serial killer and his victims. With
music from Philip Glass' "In the Upper Room," the work was originally
commissioned by Long Island University/C. W. Post for its 2008 Choreographers'
Showcase.
FLDT Company Members include: Elise Giannotti, Taylor Gordon, Sakie Hachiya,
Kristin Licata, Mark C. Peters, Christian Serrano, Jeremy Stanfield, and Debra Zalkind.
FLDT is also introducing its new DANCERS ROCK! Program, which provides
company members with paid positions to learn skills in Dance Administration. "This is a great
way to see that our dancers have the skills, experience, and training they need to move into other
jobs in the field once their performing careers have ended," said Lesser. "Plus, it gives them an
increased stake in the success of our company." The first dancer in this program is Taylor
Gordon, who is working as Ms. Lesser's assistant.
The LaGuardia Performing Arts Center is located at LaGuardia Community College,
Long Island City, New York. Tickets are 5 in advance, 0 at the Box Office, 0 for
students, and are available through at LPAC's Box Office: 718-482-5151.
Visit
fldt.org
for more information.