FLICfest 2015 Call for Choreographers - Deadline August 1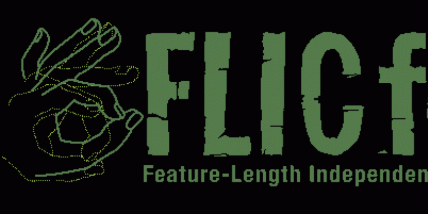 Company:
FLICfest
FLICfest is excited to be entering our fifth year of presenting cutting-edge dance-theatre in the beautiful Irondale Center in Ft. Greene, Brooklyn.
We have made some exciting changes to the scope of FLICfest, so please read the following carefully, even if you've applied in the past.
In 2015, FLICfest will present feature-length (50-minute) works dance-theatre by six choreographers. Each work will be presented two times during FLICfest 2015 (January 22-31, 2015). Submitted work should be new work or an existing piece that you are expecting to rework significantly. The definition of dance-theatre is broad, so as part of the application, we will ask you to give us your definition and tell us how your work fits into it.
In addition to the performance dates in January, 2015, FLICfest will include a residency series, in which participating choreographers will have dedicated time to rehearse in the Irondale space with technical support, in order to tailor their work to the FLICfest venue, as well as to look at the work of fellow FLICfest choreographers and receive feedback as desired. The FLICfest residency series will take place on Monday nights, September-November, 2014 (detailed at flicfest.org). Chosen choreographers will be asked to commit to the entire series.
FLICfest 2015 participating choreographers will receive performance space, tech support, PR support, and a stipend of $1500, paid after the completion of the festival
The submission deadline is August 1, 2014. Please submit all materials by email (attached as a PDF or Word document) to jeramy@flicfest.org.
For more details and full application guidelines, visit flicfest.org.