FROM A FIREFLY'S EYE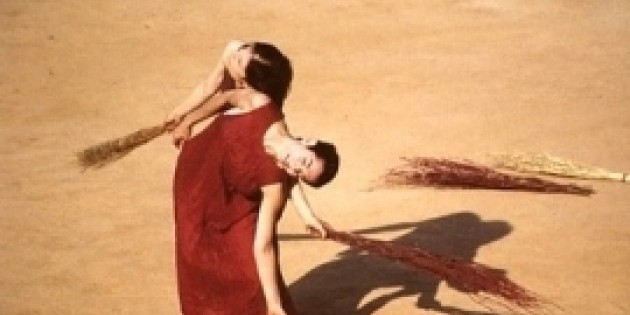 Choreographed by Nancy Zendora & performed by Zendora Dance Company
CRYSTAL FIELD and THEATER FOR THE NEW CITY present:
FROM A FIREFLY'S EYE: by choreographer Nancy Zendora, performed by the Zendora Dance Company.
Dancers: Marie Baker-Lee, Ann Coppola, Craig Hoke Zarah, Stephanie Schwartz, Frances Rosario-Puleo, Dawn Yuster.
Lighting Design and Production Manager: Juan Merchan.
Costumes: Jennifer Lee.
Friday June 28th at 8:00 Saturday June 29th at 8:00
Admission 5 RESERVATIONS: 212 254 1109
THEATER FOR THE NEW CITY 155 First Avenue, New York, NY 10003 (Between 9th and 10th streets)
FROM A FIREFLY'S EYE embodies Haiku by Yuko Otomo, capturing the changing moods of the seasons. The work for 6 dancers creates a ritual of delicate gestures that recall the mysteries of a rock garden. Explosions of movement contrast with stillness evoking a nuanced relationship between humans and nature.
NANCY ZENDORA/ ZENDORA DANCE COMPANY
Nancy Zendora/Zendora Dance Company performs yearly in New York in venues such as Joyce/SoHo, Danspace Project, White Wave Rising and La Mama Moves Festival. In recent years performances have included festivals in Mexico, Mongolia, Russia, and Egypt. Zendora's travels to older cultures where there is an interconnectedness of landscape and ritual has inspired her vision.
Zendora is a Certified Movement Analyst from the Laban Center for Movement Studies and has a certification in Authentic Movement. She teaches a weekly class in Authentic Movement and also workshops in "The Poetics of Performance" which combine Laban, Butoh and Improvisation with imagery through the creative use of Haiku. She has been a guest artist at Universities and Cultural Centers including NYU, Iona College, University of Maryland and Pomona College. She is on the Fulbright Roster until 2014 and recently performed in Patzcuaro, Mexico. Several visits to Japan plus the study of their various dance/theater forms, including Noguchi Taiso Exercise and Seitai (spontaneous movement), has had a strong imprint on her work and has been integrated into her performance.