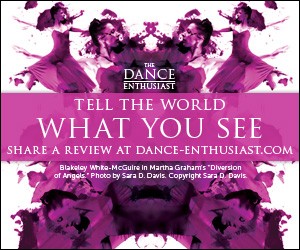 Faith Healing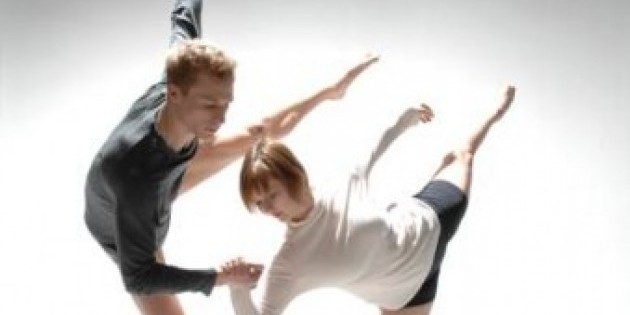 Company:
Jane Comfort
The Joyce Theater Foundation presents Jane Comfort and Company's critically acclaimed Faith Healing at Joyce SoHo, October 27-31
"Faith Healing stretches the limits of what is customarily meant by dance or drama to achieve a truly new form: a physicalized version of the play...The performances are smashing." – Suzanne Carbonneau, The Washington Post
New York, NY, September 14, 2010 – The Joyce Theater Foundation is pleased to present Jane Comfort and Company's re-staging of Faith Healing, October 27-31, as part of its American Masterpieces Series which takes place at Joyce SoHo. The series also includes Molissa Fenley and Dancers who will perform at Joyce SoHo from November 4-7. A dance-theater work inspired by Tennessee Williams' The Glass Menagerie, Faith Healing was originally produced in 1993 at P.S. 122 and off-Broadway at Classic Stage Company to sold-out audiences and rave reviews. Guest artist Mark Dendy, who won universal acclaim for his portrayal of Amanda, will reprise the role at Joyce SoHo's revival of the work, which features luscious costumes and sets by Bessie Award-winning designer Liz Prince, music by Richard Landry and Brooks Williams, and lighting design by David Ferri. The cast also includes Heather Christian, Leslie Cuyjet, Sean Donovan and Matthew Hardy.
A seminal work in Jane Comfort and Company's repertory, Faith Healing freshly integrates elements of dance, acting and text and displays Comfort's long lasting interest in using art for social commentary. The work re-interprets Williams' play through a distillation of elements, focusing on the musicality and rhythm of the language, the telling psychology of movement, and the visualization of fantasy. Comfort uses Tom's infatuation with movies as a device to give each member of the Wingfield family their own scenes from American movies in which they acquire the super personas of stars to act out their dreams. The juxtaposition of dream and reality brings the subtext of longing to center stage.
In Faith Healing, the role of Amanda Wingfield (the mother) is played by a male. This is not a drag role, but an attempt to deal with the male, the animus, in each female, with particular reference to Southern matriarchs. In 1993, Jennifer Dunning from The New York Times said of Dendy's performance, "Mark Dendy is superb, from his lolling Southern accent to the delicate balance he brings to Amanda the nag, the faded belle of the ball and the manipulative dreamer."
Jane Comfort and Company will perform at Joyce SoHo from October 27- 31, Wednesday through Saturday at 8pm, and Sunday at 3pm. After Hours @ Joyce SoHo, a free post-performance Q&A with the artists, will follow the October 29th performance. Joyce SoHo's onsite box office is only open one half-hour prior to performance time to sell tickets exclusively for that performance. Tickets may also be purchased online at joyce.org, via JoyceCharge at 212-242-0800 or in person at The Joyce Theater at 175 Eighth Avenue at 19th Street Mon-Sun, 12 noon-6pm. On days when there are performances, The Joyce Theater's box office is open for advance sales up to one hour prior to Joyce curtain times and up to three hours prior to Joyce SoHo curtain times. The Joyce Theater's box office is closed on major holidays.
Joyce SoHo's address is 155 Mercer Street, between Houston and Prince Streets. Via Subway: B/D/F/M to Broadway – Lafayette Street; 6 to Bleecker Street; R to Prince Street. Visit joyce.org for more information.
About Jane Comfort:
Ms. Comfort has been producing groundbreaking interdisciplinary works throughout the United States, Europe, and Latin America since forming Jane Comfort and Company in New York City in 1978. Past works include An American Rendition (2008), Fleeting Thoughts (2006), commissioned and produced by Danspace Project, NYC, Persephone (2004), commissioned and produced by The Joyce Theater, Asphalt (2003), commissioned by The Joyce Theater and the American Dance Festival, and Bessie Award-winner Underground River (1998). Ms. Comfort is a 2010 Guggenheim Fellow and has received the Doris Duke Award and a fellowship from Creative Capital. She has also received multiple support from the NEA, NYSCA, NY Foundation for the Arts, NPN, American Music Center, as well as the Rockefeller Foundation, Arts International and others. Ms. Comfort choreographed Stephen Sondheim's Broadway musical Passion and Michel Legrand's Amour as well as Shakespeare in the Park's Much Ado About Nothing and Lyric Opera of Chicago's Salome. For more information on Jane Comfort, please visit janecomfortandcompany.org
American Masterpieces at Joyce SoHo: Jane Comfort has been made possible by the National Endowment for the Arts as part of American Masterpieces: Three Centuries of Artistic Genius.
Additional lead support has been provided by The New York Community Trust. Special support has been provided by Foundation for the Contemporary Arts. Additional support has been provided, in part, by public funds from the New York State Council on the Arts, celebrating 50 years of building strong, creative communities in New York State's 62 counties; and the New York City Department of Cultural Affairs, in partnership with the City Council.
The creation of Joyce SoHo was made possible by the magnanimous support of the LuEsther T. Mertz Charitable Trust. Joyce SoHo is generously supported by grants provided by Alphawood Foundation, Doris Duke Charitable Foundation, First Republic Bank, Harkness Foundation for Dance, The Andrew W. Mellon Foundation, The Jerome Robbins Foundation, Rockefeller Foundation, The Fan Fox and Leslie R. Samuels Foundation and The Shubert Foundation.