Faye Driscoll and Darrell Jones welcome you to 2015 at Danspace!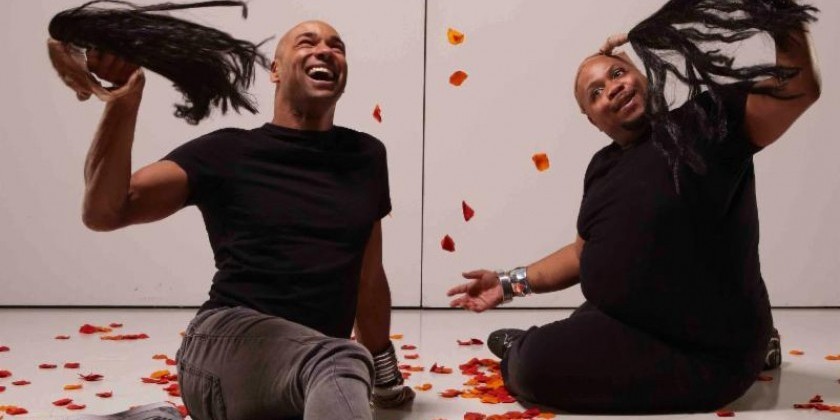 Company:
Faye Driscoll and Darrell Jones
Photo: Darrell Jones and Jsun Howard by William Frederking
Happy 2015, friends! Our 40th anniversary celebration continues NOW with many more history-making performances and events.
Tomorrow through Saturday: the fabulous Faye Driscoll and her talented team return with 5 performances of Thank You for Coming: Attendance (co-presented by Danspace Project and PS 122's COIL 2015, and co-commissioned by Danspace and Lower Manhattan Cultural Council). Seating is limited and tickets are selling out! If you want to try for the wait list, it starts at the door 45 minutes prior to each performance.
Saturday at 2pm: the delightful Darrell Jones is back in town with The Bitch Tracks, an artist's salon. In between segments of performance, invited guests Jawole Willa Jo Zollar, Ishmael Houston-Jones, Bebe Miller, and Okwui Okpokwasili, engage Jones in conversation about his work. This event is free and takes place in the Parish Hall at St. Mark's Church. Limited space! First-come, first-served!
And, in case you missed the big announcement: Our Gala on May 5 honors trailblazers Eiko Otake & Wendy Whelan!! 
Speaking of announcements: Stay tuned because tickets for PLATFORM 2015: Dancers, Buildings and People in the Streets go on sale later this week! 
We can't wait to share this all with you!
<3 Danspace Project