Contribute
Your support helps us cover dance in New York City and beyond! Donate now.
February Workshops at The Ailey Extension: Celebrating Brazilian Carnaval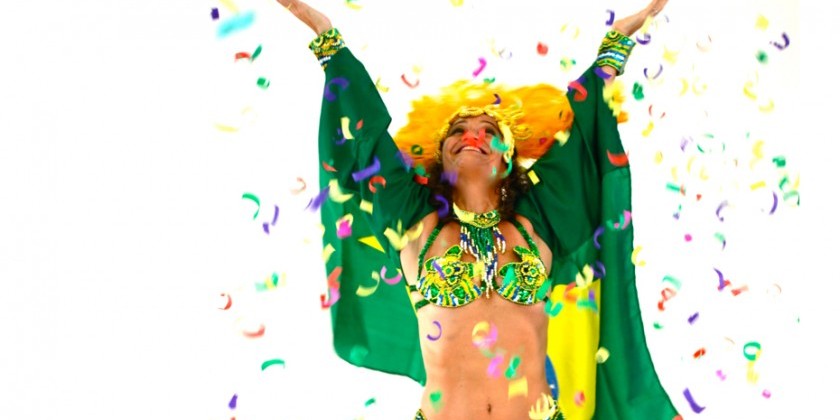 Company:
The Ailey Extension
Celebrating Brazilian Carnaval
Saturday, February 13; 1:00pm-11:00pm

Samba in Platform Heels; 1:00pm-2:00pm
Learn to dance samba the Carioca way, with a native of Rio De Janeiro. This special workshop focuses on dancing Samba No Pe in high heels. Learn to samba like the passistas do in a true Escola De Samba. This workshop will benefit all who want to learn how to dance all night in platform high heels. Quenia will give you the pointers to prevent embarrassing slips and falls and will help you to gain the confidence to Samba like a true "Carioca Da Gema".

Samba Drumming with Nick Birmelin; 2:00pm-3:30pm
Learn to play percussion in the style of a bateria from Rio de Janeiro. Open to all levels, this workshop will focus on fundamental and hands-on techniques that will enable you to play Rio style samba. This class will show you the function of each instrument, and will be taught by Grupo Ribeiro's musical director Nick Birmelin. Instruments will be provided for a $5 rental fee, although somewhat limited. If you have an instrument (Caixa (Snare), Surdo, Tamborim, Agogo, Cuica,,Repinique) feel free to bring it.

Samba Reggae / Samba Da Bahia; 4:00pm-6:00pm
(You may purchase as a regular class or use your existing Class Card.)
Celebrate Bahia with a workshop dedicated solely to the dances from the birthplace of Samba. This high energy workshop will focus on the different variations of Samba from Bahia, like Samba De Roda, Samba Reggae, and Samba Afro.

Brazilian Carnaval Party; 7:00pm-11:00pm
Celebrate Carnaval with Quenia Ribeiro and the Grupo Ribeiro Drummers. Demonstrate the workshop choreography in a relaxed and festive atmosphere as you samba to the sounds of Dj Quenia. Food and beverages are included. Bring a Carnaval costume and dance with us.


$25/per person for single workshop; $80/person for full day ($75 before Jan 31)