First Serve! Calling All Artists! Downtown Jamaica Art Fair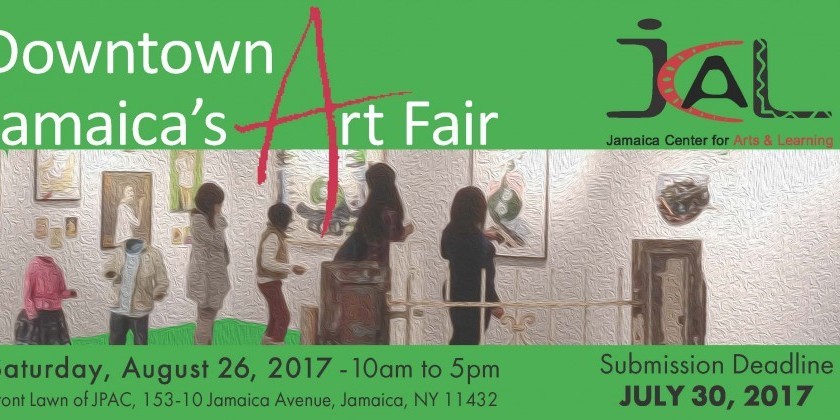 Company:
Jamaica Center For Arts And Learning
First Serve! Calling All Artists!
Open Call for craft and visual artists to kick off our Annual Downtown Jamaica Art Fair!
 
When: Saturday, August 26, 2017 (10am to 5pm) at Jamaica Performing Arts Center (JPAC)
Where: 153-10 Jamaica Avenue, Jamaica NY 11432 (Front Lawn and JPAC lobby)
(Rain date TBD)
The Downtown Jamaica Art Fair provides visual artists with the opportunity to exhibit and sell works of art from 2-dimensional pieces to 3-dimensional pieces (i.e. sculptures, craft) and wearable art to local residents and collectors.  The Art Fair welcomes both experienced and new artists who are looking to gain exposure and create cultural conversations with local residents in the area.
Fees: The application fee is $100 for outdoor display and $150 for an indoor display.
Only 20-30 artists will be selected on a first come, first serve basis. Please submit your application before midnight, July 30, 2017 to be considered. You will be notified by email, if you are selected.
https://jcal.submittable.com/submit
Yue Liu - yueliu@jcal.org