Free Concerts by Young Dancemakers Company from July 24-Aug 2‏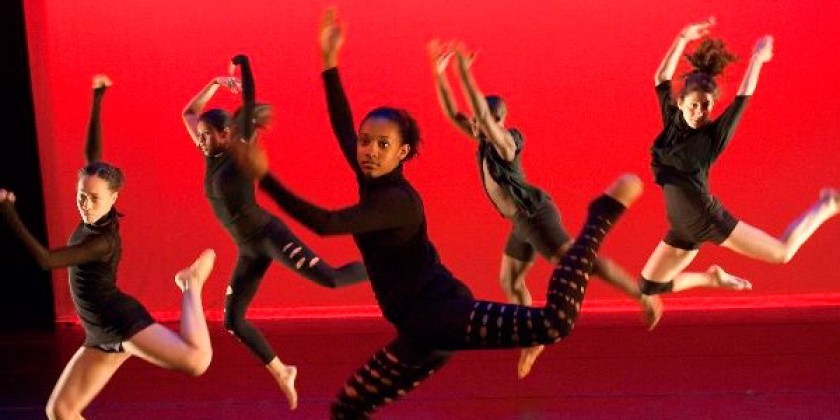 Company:
Young Dancemakers Company
YOUNG DANCEMAKERS COMPANY IN FREE CONCERTS IN MANHATTAN, BROOKLYN, BRONX, & QUEENS

17 Teens from NYC Public High Schools will Choreograph and Dance their own works and an excerpt from the Paul Taylor Dance Company repertory, set by Richard Chen See, Teaching Artist

YDC Founder/Director: Alice Teirstein       
Music Director & Percussionist: William Catanzaro
Thursday July 24 through Saturday August 2
Admission to all performances is free, but reservations are recommended:
call 718.329.7300  ext. 3358  or  email: aliceteirstein@gmail.com


An ensemble of 17 talented, ethnically diverse high school dancer/choreographers will perform and choreograph their own works in 7 free-to-the-public performances in Manhattan, Brooklyn, the Bronx and Queens, July 24 through August 2.  The teens create their works under the experienced eye of founder/director Alice Teirstein and music director William Catanzaro, who accompanies on percussion at all performances.

The teens have something to say through dance, and the performances feature a refreshing variety of themes, dance styles, and music choices.   Every year the ensemble also learns a dance by a famous choreographer, and this year they will appear in an excerpt from a Paul Taylor work, staged by former longtime Taylor principal Richard Chen See.  Past years have featured dances by Mark Morris, Jose Limon, Merce Cunningham, Robert Battle, and others.   Music Director and Percussionist at all performances is William Catanzaro, who, with Teirstein, mentors the teens during the two week preparation period that preceeds the public performances.

Performance Schedule:
Thursday July 24 at 2 PM -   Fieldston School, 3901 Fieldston Rd., Bronx
Friday July 25 at 7:30 PM -   92nd Street Y, 1395 Lexington Avenue (at 92nd Street), NYC
Sunday July 27 at 1 PM   -    Flushing Town Hall, 137-35 Northern Blvd., Flushing Queens
Tuesday July 29 at 1 PM - Kumble Theater for the P.A. at LIU, 1 University Plaza, Brooklyn NY for reservations for the Kumble e-mail info@kumbletheater.org
Wednesday July 30 at 2 PM - Symphony Space, 2537 Broadway (at 95th Street)
Thursday July 31 at 2 PM -  The Pearl Theater, 555 West 42nd Strett, NYC
Saturday August 2 at 7:30 PM - Gala Finale Concert and Reception at Ailey Citigroup Theater, 405 W 55 St, NYC (reservations required)

The 2014 Young Dancemakers Company, selected by audition in NYC public high schools, consists of  Don Philippe Aubourg, Shamara Bey, Alexandra Crocitto, Vladimir Cupidore, Jamilya Dudley, Kaitlen Kwok, Jael Lewis, Georgia Owusu, Dea'Shinique Ramsey, Hilary Rodriguez, John Rosario, Onie Sass, Breannah C. Sma-Ntr, Nhia Solari, Juan Virella, and Ivoryona Williams.

They represent 13 Company NYC public high schools: Frank Sinatra School of the Arts, Bronx Latin School, New Explorers H.S., Brooklyn International H.S., High School for Math, Science and Engineering at City College, The Beacon School, Urban Assembly School for Performing Arts, Repertory Company H.S. for Theatre Arts, Lower Manhattan Arts Academy, LaGuardia H.S. of Music & Art and the Performing Arts, Talent Unlimited H.S., Wadleigh

www.youngdancemakerscompany.org

Young Dancemakers Company is a free summer program made possible by the support of the Richenthal Foundation, the Emily Davie and Joseph S. Komfeld Foundation, the Harkness Foundation for Dance, Jody and John Arnhold, the Ethical Culture Fieldston School, individual contributors, and the New York State Council on the Arts with the support of Governor Andrew Cuomo and the New York State Legislature.