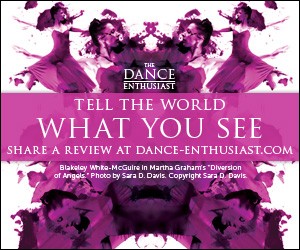 Free Play - An improvisation-based performance by Jarrel Phillips
Company:
Hope Mohr Dance/The Bridge Project
HMD's 2020 Bridge Project POWER SHIFT: Improvisation, Activism, and Community presents 
Free Play, a live streamed, improvisation-based performance by Jarrel Phillips.
Friday OCTOBER 9, 2020, 8 PM (PDT)  
TICKETS: $0 - $100, sliding scale. 
This performance will be live streamed. You will receive a link to access the live stream the day of the performance.
---
Free Play: Joy is, both, freedom and resistance. Capoeira is, too.The best part about Capoeira is that you play it. It is pure improvisation. I can't tell you exactly what I'm going to do because it's all spontaneous and in relationship to the music, my partner and the ashé (energy). What I do know is that I'm going to enjoy myself. 
"In order to perpetuate itself, every oppression must corrupt or distort those various sources of power within the culture of the oppressed that can provide energy for change." - Audre Lorde
---
ABOUT JARREL PHILLIPS  |  Jarrel Phillips is a performance artist utilizing mixed media to tell, preserve, and connect our stories across the globe. Drawing heavily on experience as a Fillmore native and student of Capoeira, much of his work explores the beauty and resilience of the African diaspora and its global presence and influence. Phillips' work emphasizes "living folklore", the unfolding and continued cultivation of our lived experience, from the past to the present, through our community history. www.jarrelphillips.com
ABOUT POWER SHIFT   |  POWER SHIFT: Improvisation, Activism, and Community invites artists and activists to share the practice and performance of improvisation. Co-curated by Cherie Hill, Hope Mohr, and Karla Quintero, POWER SHIFT brings you inside the improvisational practices of Black/African American, Latinx/Latin American, Asian American, female-identifying and queer improvisers and social justice activists. The program highlights voices from African dance, jazz aesthetics, social and street dance, contemporary forms, and Capoeira.
POWER SHIFT is about more than performance. A wide array of intensives and workshops at the intersection of dance and social action offer opportunities to build and share tools for the creative process. In these spaces, we will move and imagine together. We will cultivate power and resilience in the face of shifting and uncertain landscapes. 
For more information on the entire Power Shift line up visit bridgeproject.art/powershift.