From the Horse's Mouth celebrates MURRAY LOUIS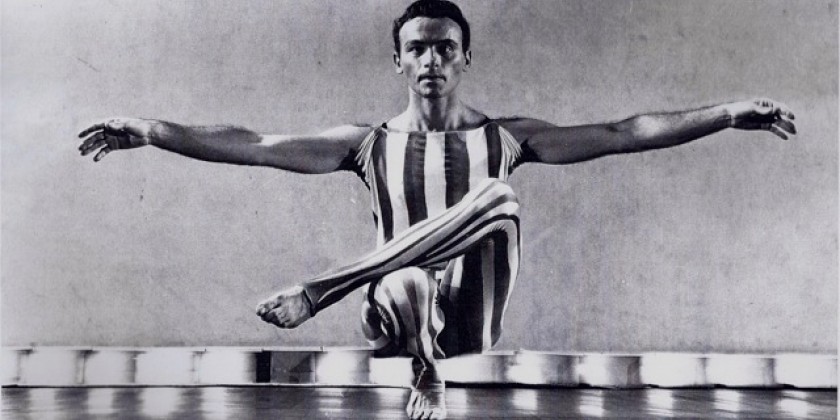 Company:
FROM THE HORSE'S MOUTH
FROM THE HORSE'S MOUTH 
celebrates
 the legendary 
MURRAY LOUIS

Conceived and directed by 
Tina Croll & Jamie Cunningham
May 3, 2015 @ 3:00pm
The ABRONS ART CENTER
466 Grand Street (nr. Pitt St.)

Tickets: https://web.ovationtix.com/trs/pe.c/9998727

Known throughout the world as one of the great male dancers, as well as a uniquely gifted choreographer, teacher, mentor, and eloquent spokesman for the art of dance, Murray Louis helped to shape the heart and history of dance at Henry Street Settlement with Alwin Nikolais.
"From the Horse's Mouth celebrates Murray Louis" will include an amazing array of choreographers, dancers, critics and friends who will share their humorous and poignant stories about Murray as well as dance in their own unique style.

Murray Louis has created over 100 works, toured five continents, and performed in every state in the US having choreographed dances for the Royal Danish Ballet, The Jose Limon Company, The Hamburg Opera Ballet, The Scottish Ballet, The Berlin Opera Ballet, The Cleveland Ballet, amongst many others. Click HERE for more.
CAST:
Kay Andersen, Gladys Bailin, Tandy Beal, Michael Blake, Janis Brenner, Alberto delSaz, Betsy Fisher, Kim Gibilisco, Ruth Grauert, Peter Kyle, Phyllis Lamhut, Carla Maxwell, Bebe  MIller , Merdith Monk, Lynn Needle, Sara Pearson, Carlo  Pellegrini, Trista Redavid DeFilippis, Lynn Rico,
Robert Small, Emi Tokunaga, Yasuko Tokunaga,
Doug Varone, Patrik  Widrig, Joan Woodbury.
In 1951, Mr. Louis was appointed Associate Director to Alwin Nikolais, and became a driving force in the evolution of the aesthetic and pedagogic theory, which today is known as the Nikolais/Louis technique.

He created works for Rudolph Nureyev to premiere on Broadway and a special program when Nureyev danced opposite him as a guest artist with the Murray Louis Dance Company.

Considered one of the world's great dance teachers, Mr. Louis offers his students a rare insight into the theory and practice of the art. His collection of essays, "Inside Dance," was published by St. Martin's Press and his five part film series, "Dance as an Art Form," has become a standard introduction series for Educational Arts programs in the United States.

Full bio is here.
Tina Croll & Jamie Cunningham, Co-Directors
From the Horse's Mouth