GALLIM 2019 INVITED AUDITION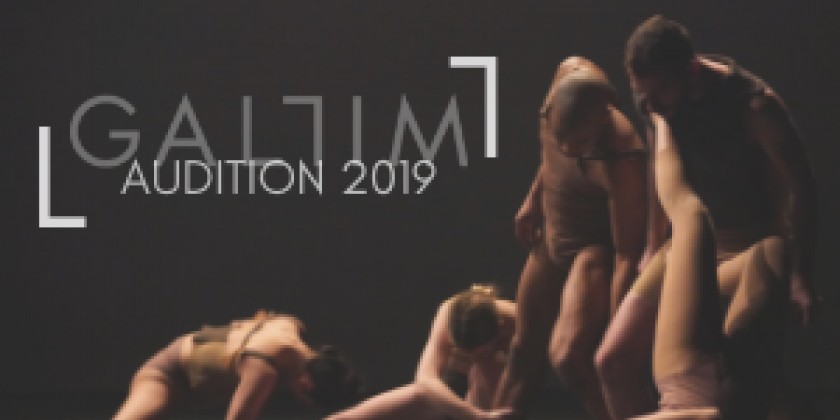 Company:
Gallim
GALLIM 2019 AUDITION
Join Gallim this September to audition for the company!
Wednesday September 4th-Friday September 6th, 2019 | Gallim, Brooklyn, NY
Gallim presents an opportunity to audition for the company's upcoming season. Gallim is seeking male and female project dancers for work starting January 2020.
Dancers must have exceptional dance training with extensive performance experience. Dancers should be comfortable with physical and theatrical improvisation as well as the use of architectural spaces and objects. An interest and commitment to the creative process is a must.
APPLICATION DETAILS
Please refer to the below instructions to learn how best to apply to for this audition opportunity.
This audition is by invitation only.
GALLIM 2019 AUDITION - GALLIM, BROOKLYN, NY
Wednesday September 4th-Friday September 6th, 2019
Gallim Studio, 520 Clinton Ave., Brooklyn, NY 11238, USA
 

Application Requirements:
Two video clips of no more than 5 minutes each
1 Performance video
1 Improvisation in the studio
Photo
Resume
This is by invitation only. Interested dancers may apply for an invitation by completing the Audition Request Form. Notification of acceptance into the audition will be received by the applicant by August 23rd at the latest. If you are unable to access this form or have any questions, please contact auditions@gallimdance.com.