Contribute
Your support helps us cover dance in New York City and beyond! Donate now.
GALLIM SEEKS ADMINISTRATIVE/COMPANY MANAGEMENT INTERN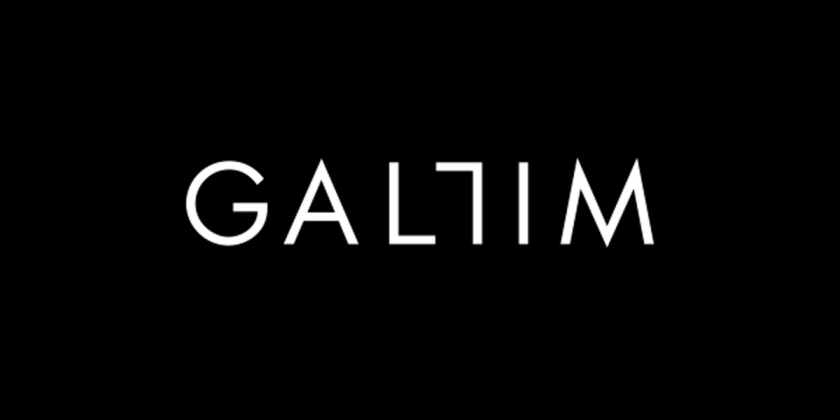 Company:
Gallim
Interns at Gallim provide critical support to our administrative team and dancers. Tasked with a broad range of responsibilities, Interns take the initiative to creatively problem-solve, work collaboratively and independently, and innovate on their work. Ideal candidates are energetic, positive self-starters who enjoy working in a fast-paced environment. They are up for the challenge of multitasking and investigating imaginative approaches to team goals. With keen attention to detail and superior communication skills, the ideal candidates will be able to easily navigate a part-time work schedule, handing off time-sensitive projects to the other members on the team, and proactively providing support when possible. Interns are expected to stay familiar with Gallim events, class offerings, performances, and deadlines, anticipate potential hurdles and address them in a professional and solution-oriented manner, and assist the Artistic Director and Managing Director with projects and special events as necessary.
The position will require occasional late nights and/or extra weekend work, and the flexibility to reschedule hours when needed.
As a Administrative/Company Management Intern, your responsibilities will include but are not limited to:
Reporting to the Company Manager and Managing Director, the Admin/Company Management intern will assist with the execution of administrative tasks and daily company operations. Projects will span the gamut of scheduling support, dancer outreach, facilities maintenance, and special projects. The A/CM intern may also be called on to provide executive assistance to the Artistic Director and Choreographer.
Ideal Skills and Proficiencies
Interns should either have prior experience with or expect to build familiarity with arranging travel, accommodations and ground transportation domestically and/or internationally, project management, scheduling, budgeting, theater production (either lighting, sound, costuming/wardrobe, or production/stage management), and event management.  
Qualifications
Superior communication and research skills.
Attention to detail in written tasks and scheduling.
Proficiency with Google Suite and Microsoft Office softwares.
Familiarity with Gallim history, philosophy, and brand is a plus.
Optimistic and professional, with a good sense of humor.
Confident with making decisions and guiding projects towards the best solution for all.
Energized by solving puzzles and providing helpful comprehensive team support.
--
To Apply
Please consolidate all application documents into one PDF and email it to chelsea@gallimdance.com with "Marketing/Development Intern Application 2019" as the subject.
Application documents should include:
A cover letter (1pg max), detailing your interest in the position, how you hope to contribute to the team, and how you expect the internship to support your larger career goals or professional interests
Resume
Contact information for 2 references
Compensation and Commitment
Interns are paid a weekly stipend and scheduled for approximately 15hrs per week in our Brooklyn office. Internships start on a rolling basis and last a minimum of 4 months, but may be extended to up to 1 year.
--
About Gallim
Brooklyn-based company Gallim pursues the limits and roots of movement within the human experience. Underpinned by relentless physicality, virtuosic technique and an intriguing compositional approach to dance, the company has an expansive language bridging theater, visual arts, music and fashion. Under the direction of founder, artistic director and choreographer Andrea Miller, Gallim is recognized for its forceful yet transcendent works, distinct movement language and commitment to the creative praxis. Over the past decade, the company has been invited to create and perform for dance venues, sites, museums, and festivals including The Metropolitan Museum of Art's Temple of Dendur, The Met Breuer, Frieze Festival, Art Basel, New York City Center, The Joyce Theater, Jacob's Pillow, Lincoln Center, BAM, the Guggenheim Museum in NY, The Kennedy Center, Spoleto USA, Grace Farms, The Glass House, Theatre National de Chaillot in Paris, Teatre Grec in Barcelona, Teatros Del Canal in Madrid and the Grand Theatre de la Ville de Luxembourg, among others.
Gallim Studio is a nexus for creativity. In recent years, Gallim has extended the programming in its Clinton Hill studio home to include residency space grants for artists across disciplines, master classes, open rehearsals and company class. New in 2018-19 are Happy Hour, a free series featuring interviews with dance world luminaries and influencers --- the fall season opened with Wendy Whelan, Pam Tatge, Juan Jose Escalante and Larry Keigwin and spring featured Michelle Dorrance and Donald Borror, Gina Gibney, Camille A. Brown, and Stefanie Batten Bland -- and SETLIST, curated evenings of dance, music and mixed media. Come to the studio to create, learn, and love dance with us.
Equal Opportunity Employer
Gallim is an equal opportunity employer and strongly encourages individuals of all backgrounds and cultures to apply. The company's commitment to inclusivity encompasses, but is not limited to, diversity in nationality, ethnicity, race, religion, gender, sexual orientation, age, and disability.