GRC Dance Lab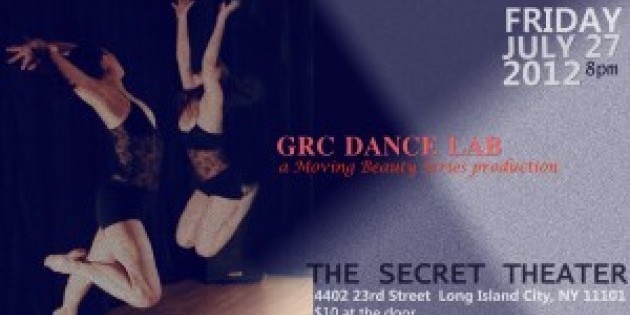 Company:
Gwen Rakotovao Company
The Gwen Rakotovao Company (GRC
)
is thrilled to present a new Dance Lab!
An exciting evening of dance showing various talented dance companies of all styles, from Perceptions Dance to LorenaEganDance.
GRC will also premiere its lastest repertory piece, "Sous-Side".
An event sponsored by The Moving Beauty Series (the former Dance presenter of The QAS at Webster Hall.)
It will take place at the Secret Theater ( http://secrettheatre.com ) on Friday July 27th 2012 at 8PM.
Admission: 0
For more information on The Moving Beauty Series, please visit: www.beautymoving.com
http://www.gwenrakotovaocompany.com


The Secret Theater: 4402 23rd street Long Island City, NY 11101.