GUEST ITALIAN CHOREOGRAPHER - Learn the Italian Tarantella!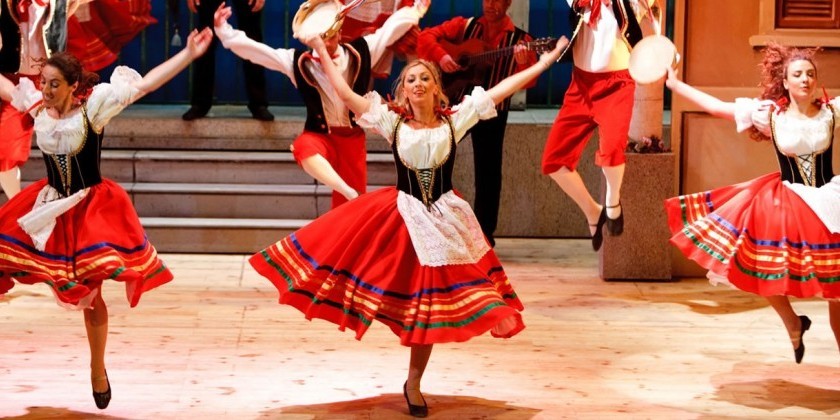 Company:
Kat Wildish Presents: Performance Workshop
Welcome Dancers!

You are cordially invited to join our cast for a special guest choreographer's staging and showcase of Rossini's Tarantella.
All levels and abilities are welcome in our cast.  This special performance intensive will take place in four rehearsals with world-renowned La Scala ballet dancer and choregrapher, Matteo Corbetta, visiting for only one week from Milan, Italy. 
Matteo is back by popular demand, following a sold-out NYC showcase of Baccanale in March 2018!
Read below for more details and to reserve your spot in the cast!  Only 12 spots available!
Your registration includes all rehearsals, two performances, your costume, and a cast party celebration!
Rehearsal Schedule
All rehearsals will be held at the Peridance Capezio Center, at 126 East 13th St., New York, NY 10003.
Thursday November 8
          9:00 pm – 10:30 pm
Friday November 9 
          7:00 pm – 9:00 pm
Saturday November 10
          6:00 pm – 8:00 pm
Sunday November 11
          9:30 am – 10:00 am
PERFORMANCE - You get to perform in TWO shows!  AND you get photos and videos of your performance!
Date: November 11, 2018
Show Time #1: 4pm
Show Time #2: 7pm
Location: The Salvatore Capezio Theater
                     Peridance Capezio Center
                     126 E. 13th St.
                     New York, NY