Gaga Master Class & Ate9 DANCEcOMPANY Rep with Danielle Agami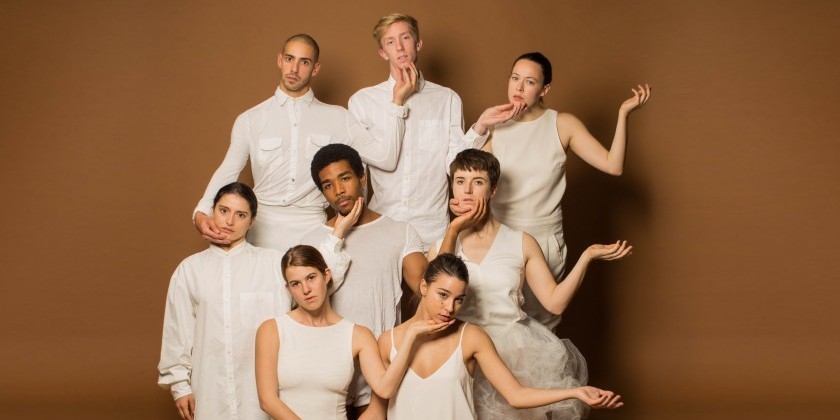 Company:
Ate9 DANCEcOMPANY
Photo by Cheryl Mann.
 
Gaga Master Class & Ate9 DANCEcOMPANY Rep with Danielle Agami
Jan 18, 2016; Mon

10:00 AM - 1:00 PM

The workshop will start with a gaga class and will continue with a taste from Ate9's repertory taught by Danielle Agami. Ate9 Dance company was founded by Danielle Agami in June 2012 today the company is based in Los Angeles CA. for more information please visit ate9dancecompany
About Danielle Agami
Originally born in Israel in 1984, Agami studied at the Jerusalem Academy of Music and Dance High School and was a member of the Batsheva Dance Company from 2002- 2010. Between 2007-2009, Agami served as the artistic director of Batsheva Dancers Create and functioned as the company's rehearsal director from 2008-2010, during which she received the Yair Shapira Prize for Excellence in Dance in 2009.
In 2011 Agami relocated to New York City, where she functioned as Senior Manager of Gaga U.S.A. Since arriving in the U.S., Agami has met and taught thousands of dancers. During 2011 she created original work at Rutgers University (NJ), Boston Conservatory (MA), Springboard Montreal, Cornish College for the Arts (WA) and more. In 2012 After relocating to Seattle, Agami founded Ate9 dANCEcOMPANY, as her first longitudinal project and created both Sally meets Stu and Sheila for Ate9. In 2013, she chose Los Angeles as the company's home. During 2013 she presented TacTics forAte9, Shula in Israel, for the Batsheva Ensemble, This Time Tomorrow for NorthWest Dance Project in Portland, Oregon, Loose Gravel for Barak Ballet in L.A, and a unique collaboration with L.A. Dance Project for Invisible Cities by The Industry Opera.
Agami is a renowned Gaga teacher and for the past few years, has been traveling across the world as an ambassador of Ohad Naharin. In the past few years Agami has staged Naharin's work with Alvin Ailey Company, Ballet Atlanta, Ita Dansa / Barcelona, The Juilliard School, and more.
About Gaga
Gaga is a movement language developed by Ohad Naharin in Israel to help dancers and non-dancers alike reconnect to the way they move. Gaga is a unique form of dance where emphasis is placed on sensations rather than positions to allow for a more experiential practice. It encourages authenticity as well as joy in movement. The technique emphasizes tension release, harnessing your imagination, finding your own passion for movement, and understanding the body as a source of power and energy. This can help anyone explore their weaknesses and break out of bad habits.

Master Class Fees:
Pre-Registration: $50
Day of Registration: $60