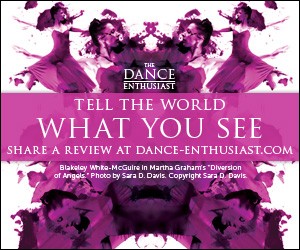 Gallim Dance seeks videography intern for its Tenth Anniversary Season!
Company:
Gallim Dance
Gallim Dance seeks videography intern for its Tenth Anniversary Season!
*Please note we are looking for someone to begin work immediately.
Internships at Gallim Dance offer individuals the unique opportunity to be involved in a dynamic, world-renowned arts organization that has supported the choreographic work of current Artist in Residence at the Metropolitan Museum of Art, Andrea Miller, for the past 10 years. The videography internship focuses on documentation of the creation process of Miller's new evening-length work, Stone Skipping, which premieres this October at the Metropolitan Museum of Art as a part of her residency.
Interns function as integral members of the administrative and creative team and work out of Gallim's office and rehearsal space in Brooklyn's Clinton Hill neighborhood. They are charged with upholding the organization's work standards, ethics and policies. Internships with Gallim Dance are typically a 4-month commitment of 15 to 20 hours per week, with extensions possible and a stipend. School credit is also available upon request.
INTERN RESPONSIBILITIES
Capture archival video documentation of specified periods of time and run throughs of rehearsals during the week
Capture high quality video of rehearsals and conduct video interviews with dancers, artistic staff, and collaborators
Create promotional materials for use on social media pages and company website
Archiving of past video materials
Assisting members of the team with additional projects that may arise
INTERNS WILL RECEIVE
Invaluable training and mentorship towards your professional career in arts administration at a world-class dance company, at a particularly critical time of tremendous growth and strategic opportunity
Material to include in your professional portfolio
Discounted performances and dance classes (when available)
University credit, work-study, independent study, and/or cooperative learning programs
A weekly stipend for a minimum of 15 hours of work per week
We encourage candidates to express additional areas of interest in which they'd like to gain experience, we offer a flexible environment and look forward to collaboration and intersection across roles.
APPLICATION PROCESS
In order to apply for Gallim's Videography Internship, please send a cover letter, resume, and work sample to jobs@gallimdance.com.  Please also provide your availability, Monday through Friday September 1, 2017 through October 30, 2017 (or through the end of December 2017, if possible).
Criteria for acceptance are the same for everyone without regard to race, color, gender, sex, religion, sexual orientation, national or ethnic origin, age, disability, or veteran status. We appreciate your interest and look forward to receiving your materials.
Photo by Ani Collier.