Advertise With Us
Make an impression — place an ad on The Dance Enthusiast and receive thousands of eyes on your work every week. Learn more. 
50% OFF ALL ADS through December 31st. Use the promo code FALL50 at checkout HERE.
Contribute
Your support helps us cover dance in New York City and beyond! Donate now.
Gallman Dance Theatre presents SUMMER Liturgical PERFORMING ARTS Intensive Day Program 2019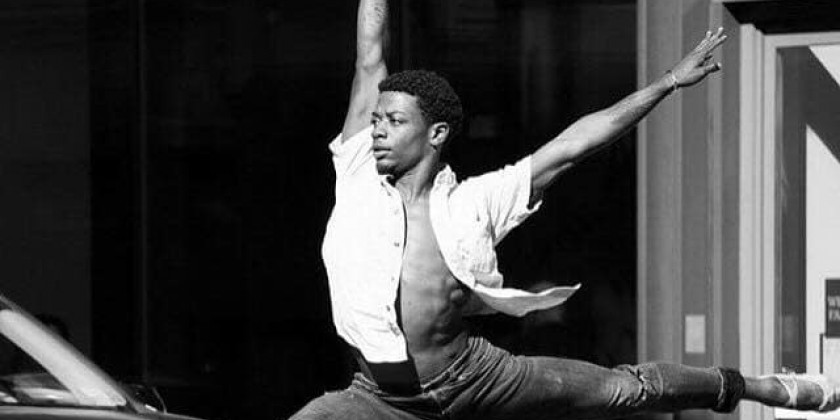 Company:
Gallman Dance Theatre
SUMMER LITURGICAL PERFORMING ARTS
INTENSIVE DAY PROGRAM 2019
ALFRED GALLMAN, Director
July 1– 29      2006
DANCE 
MUSIC
CHORUS
CREATIVE WRITING
 MUSICAL THEATRE
POETRY, LITERATURE
LUNCH
PRIVATE PIANO LESSONS
BIBLE STUDY
PRAYER
READING & MATH TUTORING
FIELD TRIPS, BREAKFAST
PRIVATE DANCE
PRIVATE VOICE LESSONS
PERFORMANCE DATE – 7/29 @ 7pm
PASSAGE– The African American Diaspora
From Africa, Middle Passage, Slavery, Civil Rights Movement, President Obama
REGISTER NOW! Wednesday 4-6PM Sunday 1:30-2:30 PM
Summer Liturgical Performing Arts Day Program 9-5pm
at the Historic
KELLY TEMPLE CHURCH OF GOD IN CHRIST
Bishop James H. Gaylord, Pastor
8-10-12 East 130thStreet, NY 10037
Phone (212) 289-9618/ (917)736-3394
Email – ktcogic@aol.comgallman77@aol.com
ALFRED GALLMAN has remained faithful to his commitment over the past 40 years and has answered the need for complete DANCE, MUSIC, THEATERtraining in the New York, New Jersey and Connecticut Tri-State area
"SUMMER LITURGICAL PERFORMING ARTS INTENSIVE PROGRAM" and GALLMAN DANCE THEATRE SCHOOLfaculty artists will provide instruction for ages (4-7), (8-12), (13-17), (Adults & Seniors) in DANCE(Contemporary, African, Ballet, and Liturgical Dance). MUSIC(Chorus), (Private Piano, Cello, Voice, Drumming lessons optional).THEATER (Drama, Poetry and Scene Development) BIBLE STUDYfour days of the week, with Field Tripson Wednesdays. The Liturgical Performing Arts Intensive will culminate with aperformancethat will showcase their Program experience.
LITURGICAL CONSERVATORY
The Liturgical Dance Conservatory offers a wide range of styles of OPEN DANCE CLASSESto train individuals as PRAISE DANCE LEADERS, PROFESSIONALS,PRAISE DANCERSor ENTHUSIASTS, and continue our efforts to enhance community awareness and support of dance. Many of our students have gone on to distinguish them as national and internationally recognized performing artists.  The curriculum offers classes to children, teens and adults in DANCE (Classical, Liturgical, Contemporary, African), (private Dance lessons optional)and Pointeat all levels.  Some of our graduates have dance with Alvin Ailey, Dance Theater of Harlem, PaulTaylor Dance Company and Martha Graham Dance Company. Praise Dance Leaders include Agape Family Worship Center, Uptown Dance Academy, Footprints Dance Company, Pocono Dance Theatre and St Matthew AME Church.
GOSPEL MUSICAL THEATER PERFORMING WORKSHOP
The school provides training and ministry opportunities for gifted youths and adults between the ages of (8-17), (18-24) (Adults) who show talent and potential for professional careers in the theater.  Many of these students have gone on to Broadway careers with roles in Cats,Rent, Starlight Express,Evita,Bring In the Noise … Bring In the Funk, Lion King and Dream Girls. The Workshop program will culminate with 
a performance of "PASSAGE"The African American Diaspora from Africa to America. Directed and Choreographed by ALFRED GALLMAN.