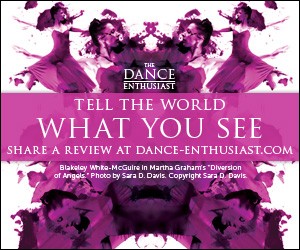 Get your tickets for the Above and Beyond Dance performance on Feb. 2‏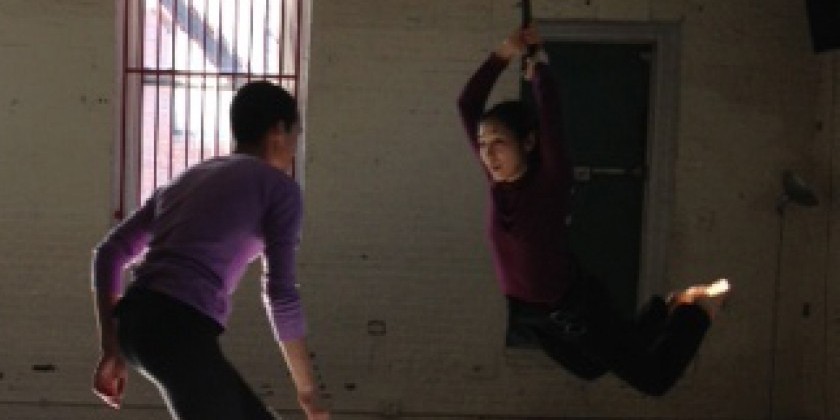 Company:
Above and Beyond Dance

Have you bought your tickets for the Raw Artists Showcase yet?

I am very excited about the Above and Beyond Dance appearance on this showcase on Sunday, Feb. 2. We will be premiering Tethered, a dance/aerial harness piece which is part of our new project, Dreamscapes. Featuring Tomomi Imai in aerial harness as well as dancers Fernando Francisco and Sarah Wollschlager, it is performed to music by composer Brian Questa. I will also be showing a section of my aerial silk solo Absentia which features music by Lauren Buchter. Our 20 minute segment is scheduled for 7:30pm, but arrive early to ensure you don't miss us. The showcase runs 6-10pm and includes work by artists from multiple disciplines.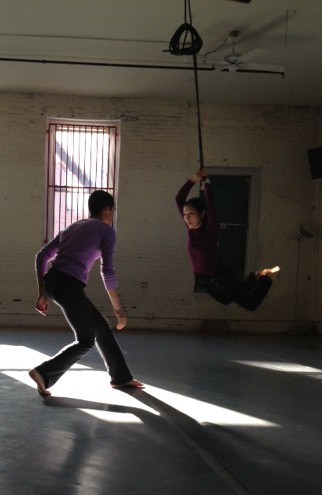 Fernando Francisco and Tomomi Imai in rehearsal. 
Photo by Sarah Wollschager
 
Tickets for this showcase are $15 presale or $20 at the door.
Due to the club setting, you must be 21+ to enter.
We have a ticket sales requirement to fulfill, so I would be grateful if you would follow this link to purchase tickets:
http://www.rawartists.org/aboveandbeyonddancecom 
Please click, "Buy a ticket for this artist."
The showcase will be held at Output Club: 74 Wythe Ave in Brooklyn.
Closest subways are the L to Bedford Ave or the G to Nassau Ave.
We will be maintaining our company blog with updates about the creative process for Dreamscapes and with details about my role as GWU guest artist this spring. If you wish to sign up for email notifications about new posts, please click HERE, and scroll to the bottom left of the page.
Hope to see you next Sunday!
Chriselle