Global Water Dances!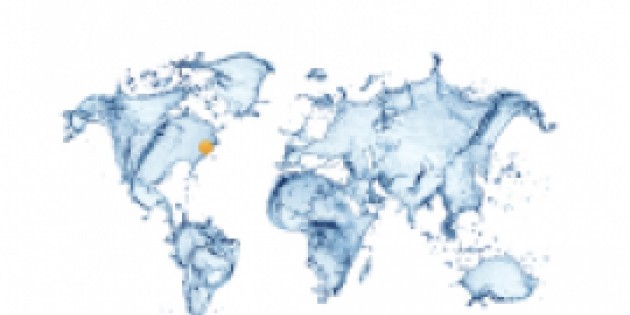 Dancing for Safe Water Everywhere
Dancing for Safe Water Everywhere

Worldwide Performances to Inspire Action
On June 15, 2013, Global Water Dances (GWD) celebrates water with worldwide interactive
performances in over 60 cities around the world. Through participatory movement-based
events, artists and activists will stir up society to transform our personal and cultural relationship to water.
Each event will unite choreographers, environmentalists and audience members in solutionoriented
dance and dialogue. This unique model of community-based action reflects a new
wave of collaboration, creativity and social change.
"On June 15, 2013, we will use dance and music to blend our local water issues with the
global struggle to ensure safe water for every human being" said Marylee Hardenbergh,
artistic director for Global Water Dances.
GWD believes that we are not passive consumers of art nor should we accept our
environmental crisis as a given. Instead, we are active shapers of ourselves and our
environment, uniting to reimagine global water challenges and raise awareness.
"More than 1 billion people right now do not have access to safe water," says Hardenbergh.
"By moving together on this special day, we will mobilize people to develop and demand
solutions to water problems at every level. Global Water Dances will give people a new and
unique way to express our deepening concern about the growing world-wide water crisis."
Global Water Dances NY is led by Dr. Martha Eddy (CMA, RSMT), a movement maverick
known for her her development of Dynamic Embodiment that combines her expertise in
Laban/Bartenieff Movement Studies and Body-Mind Centering, conflict resolution and
exercise physiology. Global Water Dances NY will include sites in New York City (Brooklyn
Heights, Chelsea, Lower Manhattan, Red Hook and Rockaway Beach), on Long Island
(Huntington), and upstate (Geneva, High Falls and Livonia). Coordinators include John
Chanik, Natasha Alhadeff-Jones, Daniela Plattner, Ali Schechter and Julia Shanbrom. Other
participating choreographers include Lori Bellilove, Leslee Rachel Cooper, Colleen Culley with
Rose Beauchamp, Deb French, Kathy Wahl and Cadence Whittier, Olga El, Valerie Green,
Mindy Levokove with Evie Ivy, Lynn Neuman, Juri Nishio, Elena Sans Lopez,
and Dafna Soltes Stein with Arti Data.
WE STAND, STOMP AND REACH FOR A WORLD INVESTED IN CLEAN WATER.
DANCE IS OUR FUEL. WATER IS OUR LIFE. JOIN US.
For more information about New York events, visit
www.GlobalWaterDancesNY.org
or for worldwide locations:
www.globalwaterdances.org
Global Water Dances
New York Sites – 2013
NYC | Brooklyn
Water Site: Upper New York Bay @ Valentino Pier
Address: Ferris Street at Coffey Street / Van Dyke Street in Red Hook, Brooklyn
Time: 1:00pm-2:00pm
Webpage:
http://globalwaterdances.org/location/newyorkupperbay.shtml
Site Leader: Natasha Alhadeff-Jones
Water Site: East River @ Brooklyn Bridge Park's Tobacco Warehouse
Address: 26 New Dock Street at Water Street in DUMBO, Brooklyn
Time: 7:00pm-8:00pm
Webpage:
http://globalwaterdances.org/location/newyork5brooklyn.shtml
Site Leader: Lynn Neuman
NYC | Manhattan
Water Site: Fountain @ Bowling Green
Address: Broadway at Whitehall Street in Lower Manhattan, Manhattan
Time: 1:00pm-2:00pm
Webpage:
http://globalwaterdances.org/location/newyork4.shtml
Site Leaders: Daniela Plattner + Ali Schechter
Water Site: Hudson River Park @ Chelsea Pier 63
Address: Hudson River at West 23r
d Street in Chelsea, Manhattan
Time: 5:00pm-6:30pm
Webpage:
http://globalwaterdances.org/location/newyork1.shtm
l
Site Leader: Martha Eddy
NYC | Queens
Water Site: Atlantic Ocean @ Rockaway Beach's PS 1 Dome 2
Address: Shore Front Parkway at Beach 94th Street, Queens
Time: 4:30pm - 6:00pm
Webpage:
http://globalwaterdances.org/location/rockaway.shtm
l
Site Leaders: Mindy Levokove + Evie Ivy
Long Island | Northport
Water Site: Northport Harbor @ Northport Village Park
Address: Main Street at Bayview/Woodbine Avenue in Northport Village, Long Island
Time + Date: 1:30pm-2:30pm on June 9
Webpage:
http://globalwaterdances.org/location/huntington.shtml
Site Leaders: Dafna Soltes Stein + Arti Datta
Upstate | Geneva
Water Site: Seneca Lake @ Seneca Lake State Park
Neighborhood: Geneva
Time: tba
Webpage:
http://globalwaterdances.org/location/geneva.shtml
Site Leaders: Cadence Whittier + Rose Beauchamp + Colleen Culley