Gneiss, Schist, and Striate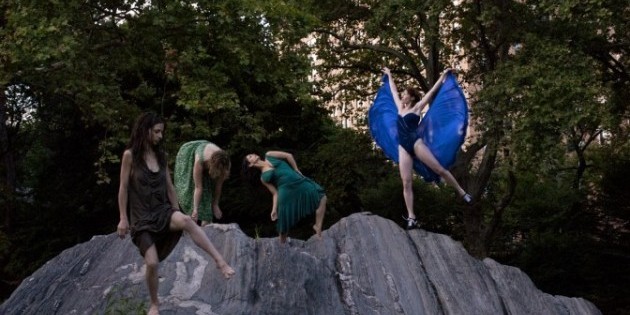 Company:
Phillipa Kaye Company
Wednesday October 5th, 2011 at 6PM sharp
Philippa Kaye Company presents Gneiss, Schist and Striate a site-specific outdoor dance at dusk
Meet at the entrance to Riverside Park at 79th St. (the audience will be led to the site for the performance nearby)
7PM reception at The Boathouse Cafe, on 79th St and the river Free, no tickets necessary
Philippa Kaye Company presents Gneiss, Schist and Striate is inspired by the geology and strata of activity particular to Riverside Park.
Choreography
Philippa Kaye
Dancers
Arletta Anderson, Cara Heerdt, Cara Angela Liguori, and Kensaku Shinohara with Siobhan Burke, Katherine Partington, and neighborhood volunteers
Philippa Kaye Company
presents the wonder and absurdity of our physical existence through dance and multimedia. Initiated in 2003 by dance maker Philippa Kaye, who specializes in site-specific and new work, the Brooklyn-based company enlivened the pathways and exhibits of Prospect Park Zoo with site-specific dances for three summers and has also brought people together in galleries, theaters, gardens, and schools; Location One, Dancenow/NYC Fall Festival, Pratt Institute, Movement Research, 92nd St Y, Dixon Place, Sarah Lawrence College, 418 Space (Santa Cruz, CA.), Goose Route Festival (VA), and self-produced concerts at University Settlement, Baryshnikov Arts Center, Merce Cunningham Studio, and Center for Performance Research.
Please visit philippakayecompany.org for more information on the company