Graham Studio Series: Sidi Larbi Cherkaoui's Work-in-Progress performed by The Martha Graham Dance Company
Work In Progress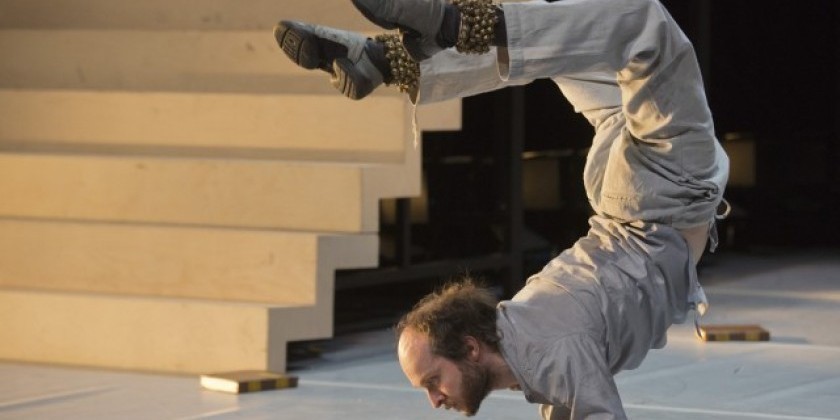 Company:
Sidi Larbi Cherkaoui
Sidi Larbi Cherkaoui – work in progress
NEW@Graham offers audiences an inside look at the creative process of new works commissioned by the Martha Graham Dance Company. On January 6 and 11, renowned Belgian choreographer Sidi Larbi Cherkaoui will show an excerpt of his new work-in-progress set on the Martha Graham Dance Company, which draws on Sufi mysticism and is set to traditional Middle Eastern music. The showings will include a conversation with the artists. The Company will premiere the work during its Joyce Theater season, under the theme of Sacred/Profane, in February 2017.
Sidi Larbi Cherkaoui's debut as a choreographer was in 1999 with Andrew Wale's contemporary musical Anonymous Society. Since then, he has made more than 20 fully-fledged choreographic pieces and picked up a slew of prestigious awards.In 2008, Sadler's Wells named him as an Associate Artist, and since 2010 he has been artistic director of the Festival Equilibrio in Rome. In 2015 he was appointed as the new artistic director of the Royal Ballet Flanders. Cherkoui also maintains his own company Eastmen, founded in 2010 in Antwerp.
NEW@Graham: Sidi Larbi Cherkaoui
Friday, January 6, at 3:30pm, and Wednesday, January 11, at 7pm
The events will take place at the Martha Graham Studio Theater, located at 55 Bethune Street, 11th floor, in Manhattan. Tickets for NEW@Graham are $25 in advance/$30 at the door, and can be purchased at www.marthagraham.org/studioseries.