HIGHLAND PARK, NJ: Submit Your Choreography to 10 HAIRY LEGS from Jan 1-10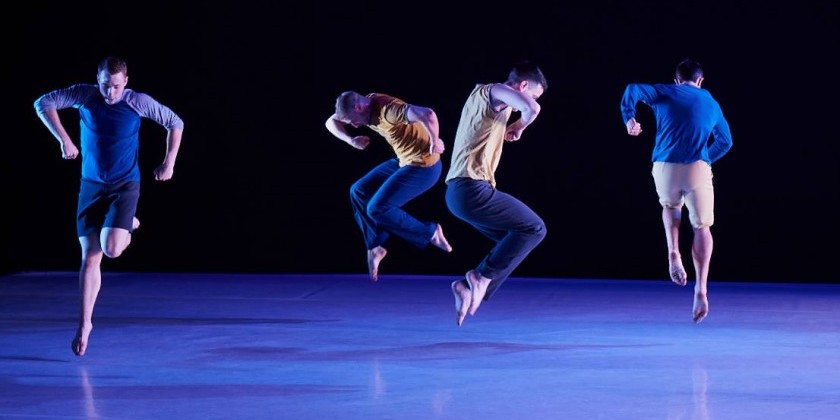 Company:
10 HAIRY LEGS
Highland Park, New Jersey --- 10 Hairy Legs, the male repertory dance company, will accept and consider submissions to create new works for the company. The initiative is open to anyone seeking to work with the company. Submissions must include a maximum of 10 words to describe the choreographer's vision for the work and a link to one sample representing that artist's dance esthetic.
Submissions will be accepted January 1 – 10 only and emailed to Betsy Sobo, Executive Director.
 
Artistic Director Randy James notes, "We continue to be fervently committed to the creation of new works and the abundance of choreographic talent in our field. In our brief seven-year history we have commissioned 13 works from 12 choreographers that challenge our artists and audiences with unique voices. New works chosen will be fully produced in the coming years. Past commissions include works by Julie Bour, Manuel Vignoulle, Doug Elkins, Doug Varone, Megan Williams, Al Blackstone, Raja Feather Kelly, Nicholas Sciscione, Tiffany Mills, Yin Yue and this season Adam Barruch and Larry Keigwin. We are pleased to introduce the breadth of our repertory by engaging and challenging audiences as we continue to expand our footprint with extensive regional, national and international touring." Current Choreographer Bios.  10 Hairy Legs is an equal opportunity employer.
About 10 Hairy Legs
10 Hairy Legs is a male repertory dance company performing newly commissioned and curated works. Since our founding in 2012 have served more than 80,000 patrons, students, artists and educators throughout the NY/NJ region; nationally and internationally in The Cayman Islands and Cape Town, South Africa. Broadcasts have included NJTV's State of the Arts, The Meredith Vieira Show and Nick Cannon's Red Nose Dancathon. Dance Education is an important part of our mission and we provide a wide range of programs for all ages exemplifying the many facets of maleness expressed through dance to more than 5,000 students and educators each year.
 "…Gotta hand it to them: 10 Hairy Legs shows what modern dance should be…" – Demetrius Klein, Palm Beach Daily News 2018
Our Artistic Collaborators are choreographers Adam Barruch, Al Blackstone, Julie Bour, Seàn Curran, David Dorfman, Dan Froot, Doug Elkins, Larry Keigwin, Raja Feather Kelly, Heidi Latsky, Cleo Mack, Tiffany Mills, David Parker, Stephen Petronio, Claire Porter, Niv Sheinfeld and Oren Laor, Doug Varone, Manuel Vignoulle, Christopher Williams, Megan Williams, Nicholas Sciscione and Yin Yue; musicians/composers Tigger Benford, Sarah Biber, Jane Chung, Lachlan Glen, Kyle Olson, Robert Maggio, Ofer Pelz, Bryan Strimpel, Michael Wall, Dorian Wallace and Peter Whitehead; and designers Abraham Cruz, Oana Botez, Cindy Capraro, Benjamin Heller, Jason Flamos, John Lasiter, Naomi Luppescu, Mary Kokie McNaugher, Dennis O'Leary-Gullo, Lauren Parrish, Amanda Ringger, Amanda Shafran, Ken Tabatchnik, Olivier Theyskens, Asa Thornton and Tuce Yasak. In addition to their work with 10 Hairy Legs, our company members are currently featured artists with The Bang Group, Stephen Petronio Company, Lucinda Childs Dance Company and Zvi Dance, among others. 
Leadership funding for the company has been provided by The Geraldine R. Dodge, Frank & Lydia Bergen, Blanche and Irving Laurie, The O'Donnell Green Music & Dance, Fan Fox & Leslie R. Samuels, Mertz Gilmore, Magyar Bank and Hyde & Watson Foundations, The Harkness Foundation for Dance, Johnson & Johnson, American Dance Abroad's Rapid Response, New Music USA, The New Jersey State Council on the Arts/Dept. of State, receiving a Citation of Excellence, the generous contributors to the Rita & Philip Levy New Works Fund and The Constance Poster Trust for New Choreography.