"How high is the ceiling in my glass castle?" A Guest Curated Series by Stefanie Nelson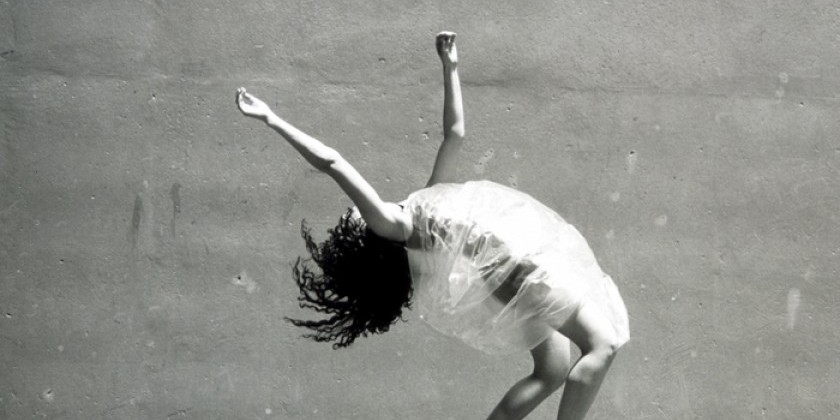 Company:
Stefanie Nelson
Each work selected by curator, Stefanie Nelson, speaks to the "soft bigotry of low expectations", a resonant and relevant quote. Although it is not a new term, it was recently (read ironically) credited to George W. Bush's ghostwriter, (white) speechwriter Michael John Gerson in 2015. Nelson invites you to experience these performances through the lens of this irony, a microcosm of the glass castle each of us inhabits, metaphorically  supported by a scaffolding of perceived limitations. The series runs June 1 – 3 and 8 – 10, 2017 in the Muriel Schulman Theater at Triskelion Arts, 106 Calyer Street, Brooklyn, NY 11222. All shows are at 8pm. Tickets are $16 in advance or $20 at the door.
SERIES LINE-UP
Thursday, June 1, 2017              Jonathan Gonzalez (Lyric Baby) & Christine Bonansea (OnlyHuman)
Friday, June 2, 2017                Jonathan Gonzalez (Lyric Baby) & Christine Bonansea (OnlyHuman)
Saturday, June 3, 2017            Cristina Planas Leitao* (Bear Me) & Christine Bonansea (OnlyHuman)
Thursday, June 8, 2017           Antonello Tudisco** (To Be or Body)
Friday, June 9, 2017                Antonello Tudisco** (To Be or Body)
Saturday, June 10, 2017          Michelle Duvall (Kitchen Floor) & BOB (Miscellaneous  Of Thee)
*visiting artist, Portugal
**visiting artist, Italy
PROGRAM INFORMATION
Investigating the notion of lyric queerness, a term conceived through the cannons of AIDS related performance and poetry, which proposes a passage of aspirations and ethos from one author to its affiliates, Jonathan Gonzalez's Lyric Baby interrogates the belief into that which is lost. By converging materials to commune an intergenerational  authorship, there is an aim to depart from the singular into a shared body and memoryscape.
Christine Bonansea's OnlyHuman is a solo inspired by Friedrich Nietzsche's aphoristic volume Human, All Too Human. The performer/ choreographer is investigating the stark contradiction between our race's capacity for freedom and beauty against its most destructive and illogical behaviors. Created in collaboration with visual artists Robert Flynt and Yoann Trellu, and composer Nicole Carroll, the piece is conceived as a departure point for a future series. This highly kinetic and virtuosic dance is a meditation on bodily images and stereotypes of self in the context of the environment – geography, emotions, social structure.
Cristina Planas Leitao's Bear Me explores the concept of relationships: the relationship between Me and You, between the Performer and the Audience, between Men and Society. A metaphorical journey of vulnerability and exposure is created on different levels, from which a distorted and incomplete body emerges. Also created is the necessary space which enables the audience to enter the private and secluded place of the performer where parallels are drawn between intimate and interpersonal relationships in an ambiguous way, allowing the action to unfold in double meanings. The space "between" intensifies the feeling of limbo that exists between the two characters, as well as the loneliness and intimacy that belongs to the third hybrid body.
Antonello Tudisco's To Be or Body probes the relationship between body and society, beginning with an analysis of the photographs of R. Mapplethorpe in order to find a conception of "beautiful" that is a synonym of "real" (pursuit of purity) and not of "ephemeral". This is research on action as a "perfect form," which sees the body as a non-ephemeral  landscape which, in the fulfillment of its action, is understood in its essence. Individuals, with their bodies, tell stories and lives that model their movement and the actions they carry out in their daily lives - a baggage of experiences, emotions, and relationships which inescapably shape their physicality. Thus, we have a corporality that becomes synonym of beauty, no longer general (or better - generalist) but pertinent and specific to the individual, different from person to person, just like a fingerprint.
Michelle Duvall's Kitchen Floor is a window into a familiar place, where private language develops and deteriorates.
BOB's Miscellaneous Of Thee is about measuring and echolocating oneself in relation to physical and perceived spaces. Finding the rhythm of 'I' in relation to ourselves, to you, 'you' the other, audience, perceiver, assumer, witness.
CURATOR BIOGRAPHY
Stefanie Nelson is the Artistic Director of Stefanie Nelson Dancegroup, a New York City-based contemporary performance ensemble producing original work in close creative partnership with performers, visual artists, and composers. Her work distills deeply personal ideas into highly kinetic, expressive, and provocative works that are rooted in cross-media collaboration with artists working in music, video, and visual arts. Described as "instinctual, untamed, and edgy" (Eva Yaa Asantewaa), her work has been presented at some of the foremost contemporary performance venues in the United States, including Joyce SoHo, Dance Theater Workshop, LaMama Moves!, Lincoln Center Out-of-Doors, and Jacob's Pillow, and internationally  in Canada, Mexico, and Italy at Fabbrica Europa; and Florence Winter Dance Festival at the historic Teatro Goldoni; among others. Company residencies include the Bessie Schoenberg Choreographer's  Residency at The Yard, the Baryshnikov Arts Center, The Field's Artist Residency, Dance New Amsterdam, Company Blu, and the Harkness Dance Program at the 92nd St. Y, among others. Nelson currently maintains ongoing collaborations with Arte e Danza Arabesque, Fuoricentro (Lucca, Italy) and Exorto danza (Agropoli, Italy). Entering the dance field as a performer, notably as a soloist with Anna Sokolow's Player's Project and Wendy Osserman Dance Company, Nelson is an accomplished teacher as well as the founder and artistic director of DANCE ITALIA, an annual summer dance intensive held in the cities of Agropoli and Lucca, Italy. She teaches classes in Creative Movement and has been a guest teacher at many studios and educational institutions worldwide. Having danced with many local New York City choreographers,  Nelson makes independent choreographic projects, most notably as Choreographer  for the feature film Plan-B, starring Diane Keaton. Nelson recently served as a Choreography  panelist for New York Foundation for the Arts Artists' Fellowships, where she was also recently selected as an 'Emerging Leader' in the field of dance, for a year-long mentorship in Arts Administration  designed to invest in cultural infrastructure to create a positive affect on the arts field by building stronger connections and shared knowledge between artists and arts administrators.  How high is the ceiling in my glass castle? (and other perceived limitations) is her first guest curatorial endeavor in NYC.
SERIES ARTIST BIOGRAPHIES
Jonathan Gonzalez is a New York native based between the United States and Europe who is interested in arriving at a multidisciplinary  definition of choreography through collaboration. Results have formalized as performance, sound compositions, and fiction. He has been a fellow with New York Live Arts Fresh Tracks Residency Program, Brooklyn Arts Exchange/Dancing While Black, Rema Hort Mann Foundation nominee, Diebold Awardee for Distinction in Choreography  and Performance, as well as a POSSE and Bessie Schonberg Scholar. He has collaborated with artists such as Ligia Lewis, Alex Baczynski-Jenkins, Cynthia Oliver, Isabel Lewis, NON Collective, Wu Tsang, Fred Moten, and Jomama Jones.
Christine Bonansea is a New York-based dancer and choreographer with over 15 years of international experience in conceiving, directing/choreographing, and performing movement-based  works. She creates performances, installations, and films. She is the Artistic Director of Christine Bonansea Company, founded in 2010. Defined by expressive, virtuosic, improvisation-driven movement, her work inhabits an experimental, interdisciplinary,  and collaborative environment in which other media – theater, video, visual art and design, spoken word, and music play an important and integral part. Having studied Modern Literature at Paris' La Sorbonne, she cites writers and philosophers as major influences. Bonansea studied dance with such luminaries as Regine Chopinot, Catherine Diverres, Mathilde Monnier, Ralph Lemon, Anna Halprin, Nancy Stark Smith, and Nita Little. She has had the pleasure to collaborate and perform with such artists as Catherine Galasso, Katie Duck, Sara Shelton Mann, Faustin Linyekula, Tino Sehgal, and Yoshiko Chuma. In New York City, Bonansea's work has been presented by Danspace Project, Dixon Place, and Movement Research at Judson Church. Her dances have also been developed in art residencies and commissioned  by numerous venues and festivals in the U.S. and worldwide, including Yerba Buena Center for the Arts, ODC Theater, San Francisco International Arts Festival, and The Joe Goode ANNEX (San Francisco); Headwater Theater Linda Austin Space (Portland); Atlantic Center for the Arts (South Beach, Florida); DanceMatters (Toronto, Canada); Whenever Wherever Festival (Tokyo, Japan); The Centre Nationale De la Danse – Paris, and at DOCK11 (Berlin, Germany). Her last work has been seen at JACK and the Judson Church in NYC and at Earthdance Creative residency in 2017. Additionally, Christine is also an accomplished dance teacher in both a professional / performative and therapeutic setting. Christine Bonansea Company has been supported by funds from the Zellerbach Family Foundation, American Dance Abroad, Foundation for Contemporary  Arts, and the French Consulate of San Francisco, among others.  www.christinebonansea.com
Cristina Planas Leitão  was born in Porto (PT) in 1983 and holds a BA in Dance Performance from ArtEZ (NL, 2006). She has worked extensively with David Zambrano since 2005 as a student and in 2010, she was one of 50 artists chosen to be a part of 50 days of Flying Low and Passing Through in Costa Rica certifying her in both techniques which she is teaching internationally.  From 2007 to 2012, she worked for Italian/ Dutch based choreographer Gabriella Maiorino and Dansmakers Amsterdam (NL). In 2013, Cristina performed in the revival of Experience # 1, a piece by Isabelle Schad (DE) in Porto. Returning to Porto in 2011, she was one of the initiators of "encontros desNORTE". In 2011/12, she co- created and performed in The very delicious piece with Jasmina Krizaj as well as The Very Boring Piece in 2014. In the same year, she also premiered bear me. In 2016, she created the piece FM [featuring mortuum]. As rehearsal director, she has worked for Hofesh Shechter's (2012-2014) and Gregory Maqoma's (2015) creations for Companhia Instável. In 2015, she was a selected artists to participate in The Porto Sessions by Meg Stuart/ Damaged Goods and Mezzanine. She performed in REIPOSTO REIMORTO by Catarina Miranda in 2015 and is currently in Marco da Silva Ferreira's new piece Brother. Her work has been presented in Plesni Teater Ljubljana (SI); I like to watch Too, Julidans Festival Amsterdam (NL); Stara Mestna Elektrarna, Ljubljana (SI); Maribor 2012 European Capital of Culture; Teatro Campo Alegre, Porto (PT); CAAA, Guimarães – European Capital of Culture (PT); Hellerau – Europäisches Zentrum der Künsten, Dresden (DE), The Place, London (UK); GUIdance Festival, Guimarães (PT); Teatro Municipal do Porto (PT); Centro de Arte de Ovar; Cine-Teatro Louletano, Loulé (PT); Festival Cumplicidades,  Lisboa (PT); BoxNova Centro Cultural de Belém, Lisboa (PT), Teatro Académico Gil Vicente, Coimbra, Centro de Arte de Ovar, among many others. In 2016, she created and coordinated the project Aquecimento Paralelo for Teatro Municipal do Porto, which has been running since then. https://cristinaplanasleitao.com
ANTONELLO  TUDISCO has a university degree in the history of art (contemporary  art and photography) from the University Suor Orsola Beninca and a doctorate in the history of art from University Federico II. He possesses a diploma in classical and contemporary dance - Dance Lyceum Mara Fusco. He has worked with Simona Bucci, Antonella Bertoni, Susanne Linke, Simone Sandroni, Ivan Wolfe, Bruno Collinet, Enzo Moscato, Yoshi Oida, David Zambrano, Antonio Latella, Heidi Strauss, Julian Hamilton, Gregor Lustek, and Wim Vandekeybus. He is a teacher of contemporary dance, dance floor work, and improvisation in various dance centers in Italy and abroad. He is the artistic director and founder of Collettivo Nada and Neo Dance Network. Since 2014, Antonello has been the artistic director of the Dance Season at Theatre Bellini and TAN - teatro area nord in Naples, and director of NEO Dance Network.  https://www.collettivonada.com/
Michelle DuVall (Artistic Director/Choreographer of  Michelle DuVall dance company) is an honors graduate from the University of the Arts and holds a BFA in Modern Dance performance. She has had the opportunity to study with the Paul Taylor Dance Company, members of the Martha Graham Dance Company, Finis Jhung, and Curt Haworth of David Dorfman Dance. Michelle has performed with Brian Sander's JUNK, Amanda Selwyn Dance Theater, kerPlunk dance, and areaDance. She has had the opportunity to perform at venues including the Alvin Ailey Theater, Dixon Place, Jacob's Pillow, the Annenberg Theater, the Dance Complex, the Painted Bride, and the Japanese Women's College. She has also been a part of many New York City dance festivals such as APAP, Cool NY Festival, and the DUMBO Dance Festival. Michelle's choreography and collaborative work has been shown around New York City, New Jersey, and Detroit. MDDC has been showcased in Green Space Blooms in Queens, WaxWorks at Triskelion Arts in Brooklyn, NYC10 at Dixon Place in Manhattan, Bare Soles in Jersey City, Broadway Barkada at the Alvin Ailey Theater/Studios,  and the Detroit Dance City Festival. The company premiered it's first evening for Michelle's curated event "Kitchen Sink" in 2014 at Center for Performance Research in Brooklyn, NY. This upcoming season, Michelle is excited to show new work at National Choreography Month in New York, Movement Research Open Performance, ETC Series in Philadelphia, and return to Triskelion Arts for WaxWorks. http://www.michelleduvall.com
BOB is an idea about anonymity of the movement maker/director/artist. They prefer their work to be seen free from the confines of gender, race, sexuality, religion, height assumptions, hair color, eye color, favorite food, etc.... BOB is an experiment in assumption-less  presentation / perception.
------------------------------------------------------
How high is the ceiling in my glass castle? (and other perceived limitations)
Guest curated series by Stefanie Nelson
June 1 – 3 & 8 – 10, 2017 at 8pm
TRISKELION  ARTS' MURIEL SCHULMAN THEATER
106 Calyer Street, Brooklyn, NY 11222 (Enter on Banker Street)
For press tickets, please contact  info@triskelionarts.org.
Tickets: $16 in advance | $20 at the door
Purchase: https://www.eventbrite.com/e/triskelion-arts-presents-guest-curated-series-stefanie-nelson-tickets-30309013074
More Info:  www.triskelionarts.org
Share Your Audience Review. Your Words Are Valuable to Dance.
Are you going to see this show, or have you seen it? Share "your" review here on The Dance Enthusiast. Your words are valuable. They help artists, educate audiences, and support the dance field in general. There is no need to be a professional critic. Just click through to our Audience Review Section and you will have the option to write free-form, or answer our helpful Enthusiast Review Questionnaire, or if you feel creative, even write a haiku review. So join the conversation.