Hubbard Street Dance Chicago announces 2014–15 season‏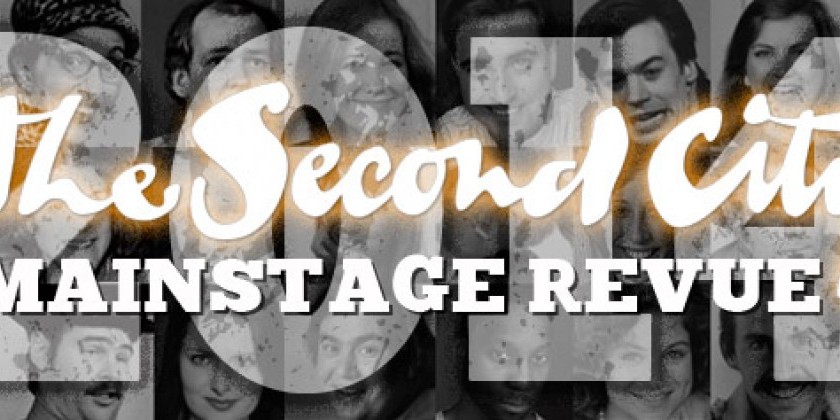 Company:
Hubbard Street Dance Chicago
Hubbard Street Dance Chicago announces 2014–15 season

• Programs include four world premieres and a Cerrudo celebration
• Five choreographers announced for October collaboration with The Second City
• Three new dancers join Hubbard Street's main ensemble
CHICAGO – Hubbard Street Dance Chicago and Artistic Director Glenn Edgerton are pleased to announce the main company's 2014–15 season performances in Chicago, to include two weeks spotlighting a diverse trio of Princess Grace Award–winning choreographers, Hubbard Street's first performances of choreography by acclaimed artist Crystal Pite, and a celebration of Resident Choreographer Alejandro Cerrudo.
Hubbard Street's 37th season begins with the world premiere of a collaboratively devised production with Chicago's renowned home for improvised and sketch comedy, The Second City, October 16–19, 2014 at the Harris Theater for Music and Dance. (Click here to download the project-specific press release, or visit hubbardstreetdance.com/secondcity.) Hubbard Street and The Second City's joint venture is underway with material created by Carisa Barreca, T.J. Jagodowski, Kate James, Tim Mason and the casts of The Second City; Joseph Jefferson Award–winning director Billy Bungeroth; choreographers Alejandro Cerrudo, Lucas Crandall, Jonathan Fredrickson, Terence Marling and Robyn Mineko Williams; dancers from Hubbard Street's main ensemble and Hubbard Street 2; and actors to be announced. Major support for the project is provided by Jack and Sandy Guthman through the Imagine Campaign at the Harris Theater for Music and Dance, with additional funding from The Walter E. Heller Foundation and Choreographer's Circle Member Sallyan Windt.
December 4–14, 2014, Hubbard Street returns to the Museum of Contemporary Art Chicago's Edlis Neeson Theater for a third consecutive year, with a Winter Series featuring three ascendant contemporary choreographers: 2013 MacArthur Fellow Kyle Abraham, RUBBERBANDance Group founder and artistic director Victor Quijada, and Hubbard Street alumna Robyn Mineko Williams. All three artists have received Princess Grace Awards in Choreography and will create original works for the Winter Series. The new work by Kyle Abraham is a Chicago Dancing Festival commission and receives its world premiere on August 20, 2014, opening night of the Festival's eighth annual series of free performances. Major support for the Winter Series is provided by the Princess Grace Foundation–USA.

Says Glenn Edgerton: "It's very important we continue to cultivate the careers of artists whose work speaks to today's world. Our focus at Hubbard Street has always been on living artists and the diversity of dance forms and practices they investigate. I'm excited for the company to dive into the creative process with Kyle, Robyn and Victor. I'm equally excited for our audience to become better acquainted with these artists, all at major turning points in their careers, in a venue perfectly suited to the specificity of their choreographic voices."
Hubbard Street returns to the Harris Theater for the Spring Series, March 12–15, 2015, themed on gender identities and relationships, and featuring the company's first performances of work by Kidd Pivot founder and artistic director Crystal Pite. Pite is associate choreographer for Nederlands Dans Theater (the Hague) and Cedar Lake Contemporary Ballet (New York City), as well as associate dance artist at the National Arts Centre (Ottawa), and associate artist at Sadler's Wells (London). A Picture of You Falling, from Pite's 2010 evening-length work, The You Show, receives its Hubbard Street premiere alongside Cloudless (2013) by Alejandro Cerrudo, called "perfection in its unification of choreography, music and lighting" by Germany's Main Post; and two contrasting ensemble works by Czech–born, Holland-based dancemaker JiAA™í Kylián: Sarabande (1990) for six men, and Falling Angels (1989) for eight "powerhouse women" (Chicago Sun-Times).

Hubbard Street's 2014–15 subscription season concludes with a unique program marking the sixth year of Alejandro Cerrudo's prolific and successful choreographic residency. Hubbard Street's all-Cerrudo Summer Series runs June 11–14, 2015 at the Harris Theater.
Says Glenn Edgerton: "Alejandro will be in his sixth year as Resident Choreographer at Hubbard Street and I feel it's important to recognize and celebrate the moment. Our Summer Series will review the range of Alejandro's prolific artistry through existing works, and look forward by featuring his 14th world premiere for us. Just as we explored the world of JiAA™í Kylián this past March, I want to highlight Alejandro and, in future seasons, we will pay the same attention in tributes to other major choreographers."

Three accomplished artists have joined Hubbard Street's main company of dancers. Former Hubbard Street 2 Dancer Alicia Delgadillo makes her mainstage debut in May 2014, during Hubbard Street's performances at the Spoleto Festival–USA in Charleston, SC. Michael Gross, formerly of River North Dance Chicago and currently with Visceral Dance Chicago, joins in July 2014 ahead of Hubbard Street's appearances at Dance for Life, on August 16 at the Auditorium Theatre of Roosevelt University; and during the eighth annual, free Chicago Dancing Festival August 20–23. Perrysburg, OH native Jane Rehm, currently with San Francisco's Smuin Ballet and a former Ballet Memphis dancer, joins Hubbard Street's main company in September 2014.
Season 2014–15 subscriptions are $75–$302 and on sale now at the Hubbard Street Ticket Office, online at hubbardstreetdance.com/subscribe or by phone at 312-850-9744. Single tickets for these four programs will be available late summer 2014. 2014–15 domestic and international touring engagements, special projects, residencies and additional collaborations will be announced at later dates. Programming is subject to change.
Hubbard Street Dance Chicago extends special thanks to its 2014–15 Season Sponsors: Athletico, Official Provider of Physical Therapy; Chicago Athletic Clubs, Official Health Club; and Target, Lead Community Programs Sponsor.


About Crystal Pite
Born in Terrace, British Columbia and raised on the Canadian west coast, choreographer and performer Crystal Pite is a former company member of Ballet British Columbia and William Forsythe's Ballett Frankfurt. Pite's professional choreographic debut was in 1990, at Ballet British Columbia; since then, she has created more than 40 works for companies such as Nederlands Dans Theater, Cullberg Ballet, Ballett Frankfurt, the National Ballet of Canada, Les Ballets Jazz de Montréal, Cedar Lake Contemporary Ballet, Ballet British Columbia, and Louise Lecavalier / Fou Glorieux, plus collaborations with the Electric Company Theatre and acclaimed director Robert Lepage. In 2002, Pite formed the company Kidd Pivot, which integrates movement, original music, text and rich visual design, balancing sharp exactitude with irreverence and risk. Kidd Pivot tours nationally and internationally, performing critically acclaimed works including Dark Matters, Lost Action, The You Show and The Tempest Replica. Pite is the recipient of the Banff Centre's Clifford E. Lee Award (1995), the Bonnie Bird North American Choreography Award (2004), the Isadora Award (2005), two Dora Mavor Moore Awards (2009 and 2012), a Jessie Richardson Theatre Award (2006) and the Governor General of Canada's Performing Arts Award, Mentorship Program (2008). Pite also received the 2011 Jacob's Pillow Dance Award, the inaugural Lola Award in 2012, and the Canada Council's 2012 Jacqueline Lemieux Prize. Visit kiddpivot.org to learn more.
About Kyle Abraham
2013 MacArthur Fellow Kyle Abraham began his dance training at the Civic Light Opera Academy and the Creative and Performing Arts High School in Pittsburgh, PA. He continued his dance studies in New York, receiving a BFA from SUNY–Purchase and an MFA from Tisch School of the Arts at NYU. In November 2012, Abraham was appointed New York Live Arts Resident Commissioned Artist for 2012–14; just one month later, Alvin Ailey American Dance Theater premiered Abraham's Another Night at New York City Center to rave reviews. "What Abraham brings to Ailey is an avant-garde aesthetic," wrote Rebecca Bengal for Vogue magazine, "an original and politically minded downtown sensibility that doesn't distinguish between genres but freely draws on a vocabulary that is as much Merce and Martha as it is Eadweard Muybridge and Michael Jackson." Abraham has received a prestigious New York Dance and Performance ("Bessie") Award for Outstanding Performance in Dance for The Radio Show, a Princess Grace Award for Choreography in 2010, the 2012 Jacob's Pillow Dance Award, was named USA Ford Fellow in 2012 and one of Dance Magazine's "25 to Watch" for 2009, and received a Jerome Travel and Study Grant in 2008. In addition to performing and developing new works for his company, Abraham.In.Motion, Abraham recently premiered The Serpent and The Smoke for himself and Bessie Award–winning New York City Ballet principal dancer Wendy Whelan, one of four duets comprising Whelan's "Restless Creature," premiered at the Jacob's Pillow Dance Festival in 2013. OUT magazine calls Abraham the "best and brightest creative talent to emerge in New York City in the age of Obama." Visit abrahaminmotion.org to learn more.
About Victor Quijada
Victor Quijada's work eloquently deconstructs, reimagines and applies choreographic principles to hip-hop ideology, examining humanity through a unique fusion of aesthetics. His vision stretches into the arena of theatrical interpretation, improvisational approaches and the visual imagery of film. A magnetic and expansive dancer, Quijada had by age 26 moved from the hip-hop clubs of his native Los Angeles into a performance career with internationally acclaimed postmodern dance and ballet companies including THARP!, Ballet Tech and Les Grands Ballets Canadiens de Montréal. Since founding RUBBERBANDance Group in 2002, Quijada has choreographed more than 24 short and evening-length works, both for the company and on commission; he has more than a dozen film credits to his name as choreographer, director and dramaturg; and with RUBBERBANDance Group has toured North America, Europe, Japan and Mexico. Quijada received the Bonnie Bird North American Award and the Peter Darrell Choreography Award in 2003, the OQAJ/RIDEAU Prize in 2009, and a Choreography Fellowship from the Princess Grace Foundation in 2010. From 2007 to 2011, he was an artist-in-residence at the Cinquième Salle of Place des Arts in Montréal. Visit rubberbandance.com to learn more.
About Robyn Mineko Williams
Robyn Mineko Williams is a dancer and choreographer from Chicago, Illinois. She was a member of River North Chicago Dance Company (now River North Dance Chicago) for four years before joining Hubbard Street Dance Chicago in 2000. During her 12 years as a company member, Williams performed works by renowned dancemakers including Ohad Naharin, JiAA™í Kylián, Nacho Duato, William Forsythe and Johan Inger, and originated roles in new choreography by Jorma Elo, Alejandro Cerrudo, Sharon Eyal, Aszure Barton, Twyla Tharp, Lar Lubovitch and others. Williams created her first work in 2001 for Hubbard Street's Inside/Out Choreographic Workshop, continuing to participate in subsequent seasons. In 2010, she and Hubbard Street 2 Director Terence Marling co-choreographed Harold and the Purple Crayon: A Dance Adventure, a full-length work premiered at the John F. Kennedy Center for the Performing Arts and presented since in Chicago, Detroit, Tucson and other cities, as well as at the American Dance Festival. Williams has made works for Grand Rapids Ballet, Visceral Dance Chicago, Peridance Contemporary Dance Company and the Nexus Project, was one of two winners in 2012 of Northwest Dance Project's Pretty Creatives International Choreographic Competition, and is the recipient of a 2013 Choreography Fellowship from the Princess Grace Foundation–USA. Visit robynminekowilliams.com to learn more.
About Hubbard Street
Hubbard Street Dance Chicago, under the artistic leadership of Glenn Edgerton, celebrates its 37th season in 2014 and 2015. Among the world's top contemporary dance companies and a global cultural ambassador, Hubbard Street demonstrates fluency in a wide range of techniques and forms, and deep comprehension of abstract artistry and emotional nuance. The company is critically acclaimed for its exuberant and innovative repertoire, featuring works by master American and international choreographers. Hubbard Street's artists hail from four countries and 12 U.S. states, and comprise a superlative ensemble of virtuosity and versatility. Since its founding by Lou Conte in 1977, Hubbard Street has grown through the establishment of multiple platforms. Each is dedicated to the support and advancement of dance as an art form, as a practice, and as a method for generating and sustaining communities of all kinds.

Hubbard Street 2, directed by Terence Marling, cultivates young professional dancers, identifies next-generation choreographers, and performs domestically and abroad, in service of arts education, collaboration, experimentation and audience development.

Extensive Youth, Education and Community Programs, directed by Kathryn Humphreys, are models in the field of arts education, linking the performing company's creative mission to the lives of students and families. Hubbard Street also initiated the first dance-based program in the Midwest to help alleviate suffering caused by Parkinson's disease. Youth Dance Program classes at the Hubbard Street Dance Center include Creative Movement and progressive study of technique, open to young dancers ages 18 months to 16 years.

At the Lou Conte Dance Studio, directed by founding Hubbard Street Dancer Claire Bataille, workshops and master classes allow access to expertise, while a broad variety of weekly classes offer training at all levels in jazz, ballet, modern, tap, African, hip-hop, yoga, Pilates® and Zumba®.
Visit hubbardstreetdance.com to learn more.
About The Second City
Rooted in the improvisational games of Viola Spolin, The Second City opened in Chicago in December 1959 and began developing its entirely unique way of creating and performing comedy. Founded by Spolin's son, Paul Sills, along with Howard Alk and Bernie Sahlins, The Second City was experimental and unconventional in its approaches to both theater and comedy, railing against conformist culture with scenes that spoke to a younger generation.
Broadway successes for Mike Nichols and Elaine May — members of The Second City's predecessor, The Compass Players — put attention on the fledgling company. Alumni such as Alan Arkin, Barbara Harris, Robert Klein, David Steinberg and Fred Willard cemented the theater's reputation for developing multiple generations of comedic voices. The original October 1975 cast of NBC's Saturday Night Live included alumni John Belushi, Dan Aykroyd and Gilda Radner, and The Second City became internationally recognized.
The Second City's sister theater in Canada developed its own sketch comedy series, SCTV, hailed as one of the greatest of all time with an all-star cast including Martin Short, Andrea Martin, Catherine O'Hara, John Candy, Eugene Levy, Dave Thomas, Joe Flaherty and Rick Moranis. By the mid-1980s, The Second City began a new era as Second City Toronto proprietors Andrew Alexander and Len Stuart bought out Bernie Sahlins' interest in The Second City Chicago and set in motion a new era of innovation for the company.
Today, The Second City continues to produce premier comic talent, its imprint felt across the entertainment industry, as represented by alumni Mike Myers, Steve Carell, Stephen Colbert, Tina Fey and many others. The organization has diversified as it's grown, launching Second City Training Centers in Chicago, Toronto and Los Angeles; four touring companies performing Second City revues across North America and abroad; Second City Communications, an industry leader in bringing improv-based methodologies to the corporate sector; and a growing commitment to producing innovative, original content for film, television and the digital realm.
Visit secondcity.com to learn more.