Contribute
Your support helps us cover dance in New York City and beyond! Donate now.
I Heart Dance Party at Santos Party House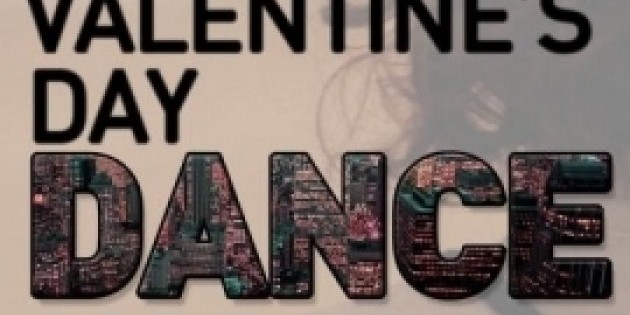 A Valentine's Day Dance Party
JODY OBERFELDER AND JIMMY'S No. 43 HOST VALENTINE'S DAY DANCE PARTY
"I Heart Dance" Party at Santos Party House -- Celebrating NYC Performing Arts
Don't you want to have fun this year on Valentine's Day instead of dealing with the regular headaches of where to go, what to do, and who to do it with? Why not just dance? Come out to Santos Party House and join Jody Oberfelder Dance Projects and Jimmy's No. 43 for a night of dance, live music, burlesque, food and drink. As a participating event in this year's One Billion Rising day of awareness & activism to end violence against women, we're donating part of the proceeds to Sanctuary For Families. Arrive early (7:00-8:00) for a special one-night-only preview performance of Jody's latest work-in-progress, 4CHAMBERS, as well as free food and drinks from Jimmy's 43. Already got plans? Join us after for a dance party, pop up performances, live music, and free food and drink. Don't have a date? Ditch the heartaches, and come dance with us!!
JODY OBERFELDER "is a compact, feisty powerhouse, at home in aggressive, acrobatic dances that delight in roughhousing, broad humor and hard landings [NYTimes, Feb 2009.] Her latest work, 4Chambers, is an immersive performance and film installation scheduled for premiere in Fall 2013. Once the heart stops beating, its all over...
JIMMY'S 43, is an East Village restaurant with over "50 brands of mostly German, Belgian and Brooklyn suds... and a tiny hot-plate-equipped kitchen turning out seasonal, locavore grub." [New York Mag.] Owner, Jimmy Carbone, is a patron of the NYC dance community, and hosts not-to-be missed performance events in the 'back room' at the restaurant.
ONE BILLION RISING is the 15th Anniversary of Eve Ensler's annual V-Day, a day set aside for advocacy and awareness-raising to end violence against women. 'Rising' events are being coordinated around the world. For this event, we have chosen Sanctuary for Families as our beneficiary, receiving part of the proceeds from the event.
SANCTUARY FOR FAMILIES is the leading nonprofit agency in New York State dedicated exclusively to serving domestic violence victims, sex trafficking victims, and their children. Each year, Sanctuary For Families helps thousands of victims and their children build safe lives through a range of high quality services.
SANTOS PARTY HOUSE is a Tribeca live music / dance club, co-owned by Mr. Party himself, Andrew W.K.
TICKETS
jody.brownpapertickets.com
DATE THURSDAY, FEBRUARY 14th, 2013
LOCATION SANTOS PARTY HOUSE
96 Lafayette St.
New York, NY 100013
ATTIRE RED & BLACK
VIP HOUR
TIME 7:00pm - 8:00pm
COST 00 / ticket
Free Food and Drinks from JimmyEs No. 43.
Special preview performance of 4CHAMBERS.
GENERAL ADMISSION
TIME 8:00pm - 1:00am
COST 0 / ticket
Live dance performances from 20+ performers, including singers, dancers, burlesque. Hosted by Carlton Ward and DJ Aberto Dennis.
Performances by:
Ella Rosewood
Philippa Kaye
Jennifer Chin
David Parker
Deborah Lohse
Veronika Jokel-singer
Odetta Hartman-singer
Jessica Delfino-ukelele
Jule Jo Ramirez
Glitter Kitty Productions
Alberto Denis
Jenny Rocha and the Painted Ladies
ChristinaNoel Reaves
Noelle Patten
Raving Jaynes
Elise Knudson