INDIANA: RIOULT Dance NY performs Bach Dances at DeBartolo Performing Arts Center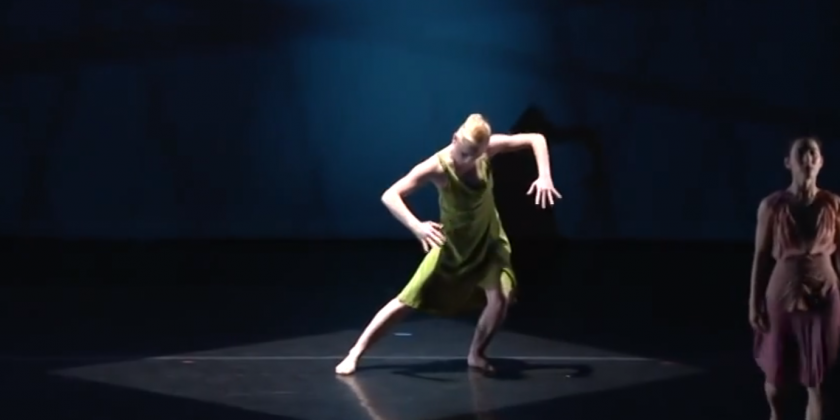 Company:
RIOULT Dance NY
RIOULT Dance NY, a leading American modern dance company with a classic sensibility, performs Bach Dances, a series of works set to the music of Johann Sebastian Bach on Thursday, February 5 at 7:00pm, Friday, February 6 at 7:00pm, and Saturday February 7 at 7:30pm at the University of Notre Dame's DeBartolo Performing Arts Center at: 100 Performing Arts Center, Notre Dame, IN 46556. DeBartolo Performing Arts Center Presenting Series tickets range from $15.00 to $26.00 and are available at http://performingarts.nd.edu/calendar/view.aspx?id=5315.
Bach Dances is a cohesive series of classic modern dances set to the Baroque music of J.S. Bach with 21st century technology as the platform for the scenic design. Pascal Rioult creates four ballets that reveal the magnificence of the music while captivating the viewer with stunning movement which plays upon an ever-changing visual landscape.  Bach Dances includes the world premiere of Polymorphous (on February 6th), Views of the Fleeting World, Celestial Tides, and City.
"What I feel is so compelling in Bach's music is that it stimulates my intellect like an intricate crossword puzzle and also stirs my emotions like few others. It is a complete and rich experience and I hope the same mix of intellectual stimulation and emotional depth will permeate Bach Dances."
— A€A•Pascal Rioult
Views of the Fleeting World, set to J.S. Bach's "The Art of Fugue," was inspired by the ancient woodblock prints of the Japanese master Hiroshige and the ingenious structure of Bach's musical score.  Each of the short vignettes captures a moment in time and nature in the colors, lines and rhythm of the dance. The ephemeral quality of all living things and the eternal cycle of life are the themes that Mr. Rioult found common in the music of Bach and the images of Hiroshige.
City, set to J.S. Bach's "Sonata for Violin and Harpsichord #6 in G major," begins with a realistic image of a city that progressively deconstructs and distorts as the human drama unfolds on stage.
Celestial Tides, is an abstract work that derives from the structure and tone of J.S. Bach's "Brandenburg Concerto No. 6."
Polymorphous, enjoying its world premiere at the DeBartolo Performing Arts Center is set to selections from J.S. Bach's "The Well Tempered Clavier." It explores the subjectivity of perception through movement and technology. The work takes on the very idea of polymorphism referring to the act of something that assumes or occurs in various forms. 
RIOULT Dance NY, celebrated its 20th Anniversary in the 2014-2015 Season, fast became an established name in modern dance with a reputation for bringing the sensual, articulate, and musical dance works of Pascal Rioult to audiences worldwide. The ten dancer company, based in New York City, is led by husband-and-wife team Artistic Director/Choreographer Pascal Rioult and Associate Artistic Director Joyce Herring aA€A• both former Martha Graham Dance Company principal dancers. With an established repertoire of over 40 dances that expands each year, RIOULT Dance NY presents an annual New York Season and tours nationally and abroad. In addition, in-school arts education and community outreach, both at home and on tour, have been integral to the company since its inception introducing students and families to the art of modern dance. www.rioult.org
Major supporters of RIOULT Dance NY's 2014-2015 Season include: Shana Alexander Charitable Foundation; The Atlantic Philanthropies Director/Employee Designated Gift Fund; Berkshire Taconic Community Foundation; Exploring the Arts; Fund for New Works, a Kenneth French Legacy; Gordon & Harriet Greenfield Foundation; The Geoffrey C. Hughes Foundation; Greenberg Traurig LLP; Harkness Foundation for Dance; Jana Foundation; Kendall-Parker Associates LLC; LaGuardia Performing Arts Center; National Endowment for the Arts; New York City Department of Cultural Affairs, in partnership with the City Council; New York State Council on the Arts with the support of Governor Andrew Cuomo and the New York State Legislature; The Shubert Foundation; Sidley Austin LLP; and TAG Creative.