INTERNATIONAL DANCE DIALOGUES CURATED BY JANET PANETTA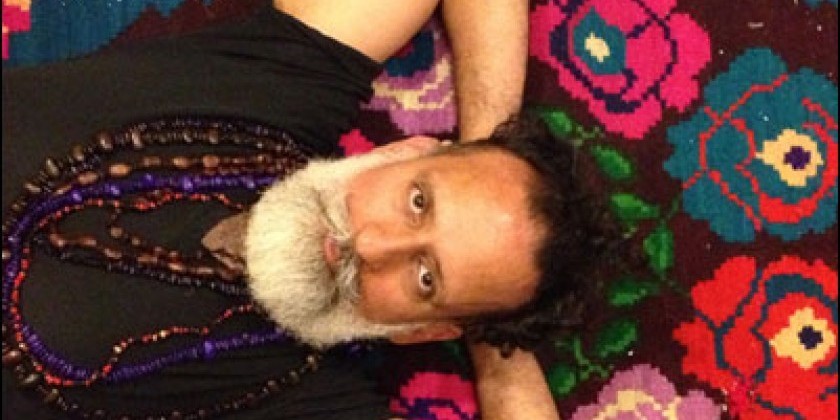 Company:
Movement Research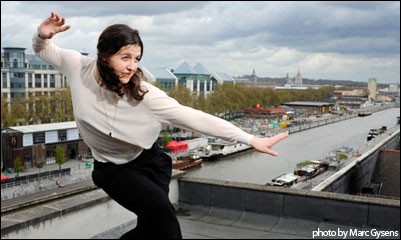 Eleanor Bauer
October 13-17 MON-FRI 4-6pm
$18/class $75/full workshop
Gibney Dance Center, 280 Broadway
Learning by Dancing
Studying how to develop and feed one's own interests and skills within a shifting framework is a large part of my work as a freelance professional dancer and artist. When I teach, I share this perspective through scores and structures that are designed to create a practice-oriented way to be one's own teacher: identifying interests, fueling curiosity, heightening awareness and strengthening skills of observation, evaluation, and modification. We will work in a variety of approaches towards holistic and uninhibited dancing, while creating a platform for supporting one's orientation, direction, perspective, technique, discipline, and desire within the volatile professional field.

Eleanor Bauer, performer, dancer, and choreographer, studied at Idyllwild Arts Academy, NYU Tisch, and P.A.R.T.S. (Performing Arts Research and Training Studios) in Brussels, where she is currently based, and is an Artist-In-Residence at Kaaitheater through 2016. Her performances ELEANOR!, At Large, The Heather Lang Show by Eleanor Bauer and Vice Versa, (BIG GIRLS DO BIG THINGS), A Dance for the Newest Age (the triangle piece), Tentative Assembly (the tent piece), Midday & Eternity (the time piece), and BAUERHOUR have toured internationally to critical acclaim. As a performer, Bauer has worked for David Zambrano (Soul Project), Mette Ingvartsen (why we love action), Trisha Brown (at documenta12), Xavier Le Roy (low pieces and Retrospective), Anne Teresa de Keersmaeker/Rosas (The Song), Boris Charmatz (levée des conflits and enfant), Matthew Barney (River of Fundament), Emily Roysdon (by any other name), and Ictus Contemporary Music Ensemble (This Is Not A Pop Song II), among others. For more information visit www.goodmove.be.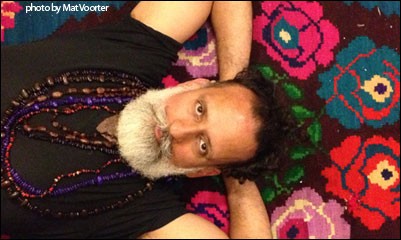 David Zambrano
TWO WORKSHOPS
October 20-24 MON-FRI
 
2-3:45pm Flying Low
4-6pm Improvisation for Performers
$75 per workshop; $150 for both workshops
Gibney Dance Center, 890 Broadway
 
Flying Low
October 20-24 MON-FRI   2-3:45pm $75
This dance technique, created and developed by David Zambrano, focuses mainly on the dancer's relationship with the floor. The class utilizes simple movement patterns that involve breathing, speed and the release of energy throughout the body in order to activate the relationship between the center and the joints, moving in and out of the ground more efficiently by maintaining a centered state. There is a focus on the skeletal structure and the senses that will help to improve the dancers physical perception and alertness.
Improvisation for Performers
October 20-24 MON-FRI   4-6pm  $75
Improvisation on stage involves the use of conscious choices in order to create an environment in which to dance. Students will be encouraged to find their own creative thoughts, integrating body and mind, space and time, learning to dance with a flexible mind and body. Thus we will create material for structuring solos, duets or group situations. "Dancing is perfect when a relationship of totality exists. The coming together of heaven/dancer/earth, past/present/future, and feminine/masculine results in a dance experience that is orgasmic for both dancers and audience." Open to dancers experienced in performing improvisation on stage.
 
For over 30 years, David Zambrano has been a monumental figure in the international dance community, and his passion for cultural exchange continues to influence his work. Living and making work in Amsterdam and teaching/performing internationally, Zambrano is an ambassador and liaison across many borders, bringing together artists from all over the planet for his projects. An inspiring teacher, thrilling performer, and innovative choreographer, Zambrano has contributed generously to the field of dance in ways that have influenced many and impacted the dance world from several angles. His development of the Flying Low and Passing Through techniques are among his innovations that have helped to lead improvisational dance into an exciting future. Many of his projects have continuously influenced Zambrano's pedagogic methods, keeping them fresh and interesting for the students from around the globe.