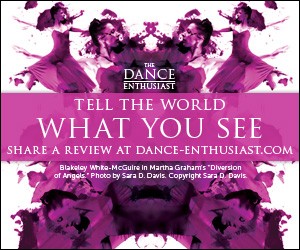 Ich, Kürbisgeist
Company:
Big Dance Theater
Photo: Julienne Schaer
  Big Dance Theater
  Ich, Kürbisgeist
Oct 31 - Nov 2, 5 - 9 at 7:30pm 
Nov 1 & 2, 8 & 9 at 10pm
$30 
Big Dance Theater's New York Dance and Performance "Bessie" nominated Ich, Kürbisgeist reflects their signature blend of performance, text and visual design. A collaboration with playwright Sibyl Kempson and the members of Big Dance Theater, and directed by Paul Lazar, Ich, Kürbisgeist, originally co-commissioned by Performance Space 122 and The Chocolate Factory, returns just in time for Halloween.
Kempson's Ich, Kürbisgeist is set in a harsh quasi-medieval landscape facing destruction, populated by a community speaking a rigorous, specific and completely invented language. Every word is semi-recognizable: an amalgam of English, Swedish, German and Sid Ceasar. The language is as tough and unforgiving as the windswept, uncultivated landscape.
The five characters, costumed by visual artist Suzanne Bocanegra, boast of surviving prior catastrophes as they bitterly recount lost times. They sing; they dance; they harvest pumpkin seeds. All the while, they feel threatened by vaguely understood, external forces from which there is no protection. They are grounded in fear and doom.
read
Interview between Aaron Mattocks, Annie-B Parson and Sibyl Kempson
watch
Collaborator Spotlight: Suzanne Bocanegra
engage
Oct 31 Stay Late Halloween Dance & Costume Party with special guest DJ Dway. Come to Big Dance Theaters' opening night dressed in your wildest Holloween drag and win fun prizes, including two free tickets to Fresh Tracks.
Nov 7 Stay Late Discussion: Big Dance Theater discusses the process of restaging Ich, Kürbisgeist, moderated by Carla Peterson, Artistic Director at New York Live Arts.
Nov 8 at 6:30pm Come Early Conversation: Speaking Kürbis, Sibyl Kempson (playwright) in conversation with Mark Patkowski, Ph.D (Professor and Director of the Linguistics Program at Brooklyn College).
Please join us on November 9 from 1 - 4pm for Shared Practice with Big Dance Theater. 
In Big Dance Theater's shared practice, Company co-founder, director and performer Paul Lazar will teach the ins and outs of performing in another language. And not just any other language, but a made up language! Lazar is a seasoned performer with over three decades of experience on stage and screen. His work has been seen in New York with Big Dance Theater, Young Jean Lee, Rich Maxwell and The Wooster Group, among others. On the screen he has appeared in over 30 films, most notablyThe Host, Silence of the Lambs and Philadelphia. Lazar has taught acting at studios across New York City, including classes at New York University for the past 15 years. Once you go Kurbis, you won't go back. For more information click here.
join
Facebook event