In Celebration of 60th Anniversary, Joffrey School to Hold Auditions in more than 60 cities‏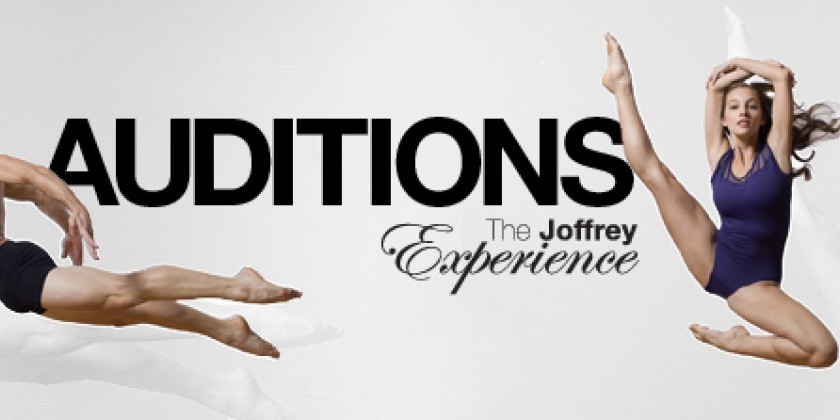 Company:
Joffrey Ballet School

IN CELEBRATION OF 60TH ANNIVERSARY, JOFFREY BALLET SCHOOL TO HOLD AUDITIONS IN 60 U.S. CITIES
 
Audition Tour to Take Place January through March 2014 – School will Also Award $1 Million in Scholarships to Talented Dancers Across U.S. and Internationally
 
 
NEW YORK, November 11, 2013 – Joffrey Ballet School, a world-renowned dance center offering the most versatile and highest quality training, will open its doors to even more prospective students for its 2014 season auditions. In celebration of its 60th year anniversary, Joffrey will invite dancers to try out in more than 60 cities across the U.S. as well as multiple international locations. The school has year-round programs in New York City and also produces the world's largest summer training program with locations in Los Angeles, San Francisco, Dallas, Miami, Georgia, Florence Italy, and in Russia with the Bolshoi Ballet. A new location in Denver will join the 2014 summer offerings.
 
"Founders Robert Joffrey and Gerald Arpino started their legacy with six dancers in a U-Haul, touring the nation and bringing dance performances and education to audiences that didn't have access to dance," said Executive Director, Christopher D'Addario. "As Joffrey Ballet School celebrates 60 years, there is no better way to honor our founders than our dedication to increasing accessibility to Joffrey training through our robust offerings of audition locations and dance training programs."
 
With one of the highest success rates in graduating students joining professional companies, Joffrey Ballet School's audition process continues to be highly competitive. Last year the school received applications from 7,000 students and expects audition numbers to increase this year to nearly 9,000. Additionally, Joffrey Ballet School is a top selection of enthusiastic dancers who want to have access to quality dance training and the ability to work with well-known choreographers.
 
With the option to either participate in a live class with a Joffrey Ballet School instructor or send in a video audition, prospective students are judged on their technique at the barre with exercises such as plies, tendues and degages. Exercises are the same for the ballet program as they are for the jazz and contemporary program. Fee for auditioning is $40 for U.S. auditions.
 
Joffrey Ballet School will award $1 million dollars of scholarship funding this year to approximately 400 summer intensive students. Merit based scholarships are available and distributed based on a students audition—criteria includes technique, artistry, potential, musicality and tenacity. The school also distributes a limited number of financial aid scholarships. Those seeking a merit or financial aid scholarship should contact the school directly for more information.
 
A list of Joffrey Ballet school audition tour locations can be found at joffreyballetschool.com/audition-dates-and-locations.


 
About Joffrey Ballet School
Founded in 1953 by Robert Joffrey and Gerald Arpino, Joffrey Ballet School maintains the vision of its founders to transform passionate dance students into versatile, individualistic artists able to collaborate and evolve fluidly in a fast-changing society. With an accredited dance program that offers two core pieces of study – ballet and jazz/contemporary – Joffrey is known for its diverse curriculum as well as being the largest summer intensive training program in the country. As Joffrey celebrates its 60th anniversary, it remains at the forefront of American dance education, instilling a passion for dance in children, youth, adults, pre-professionals and professionals. Graduates of the School have gone on to dance for major classical ballet, modern and contemporary companies, both in the United States and abroad.