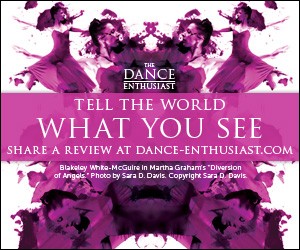 In Conversation with Masazumi Chaya, Ailey's Keeper of the Flame
Company:
The Ailey Extension
For almost 50 years, Associate Artistic Director Masazumi Chaya has been a shining light at the Ailey organization, with a passion and commitment to sharing the vision of founder Alvin Ailey.  Having joined the Company in 1972 as a dancer, Mr. Chaya performed under Alvin Ailey's direction for 15 years, subsequently assumed responsibility for rehearsing the Company—a role for which Mr. Ailey had cultivated him—and for more than 28 years, as Associate Artistic Director has shepherded the Ailey legacy.

On Sunday, December 22nd at 7:30pm, Alvin Ailey American Dance Theater will pay tribute to Mr. Chaya with a special program during his final New York City Center season as Associate Artistic Director.  After retiring from his current position, Chaya will launch and lead the Alvin Ailey Choreographic Legacy Project to preserve and bring ballets by Alvin Ailey into the repertoires of dance companies around the world.

Join us in conversation with Chaya - an invaluable creative associate and friend to all three Ailey Artistic Directors, a caretaker of the Ailey repertory and the work of many choreographers, and a mentor to generations of dancers.  Share in this special opportunity at the Ailey Extension to look back at a history-making journey through the world of dance and the Ailey organization that spans five decades.