Incubator Series - zoe | juniper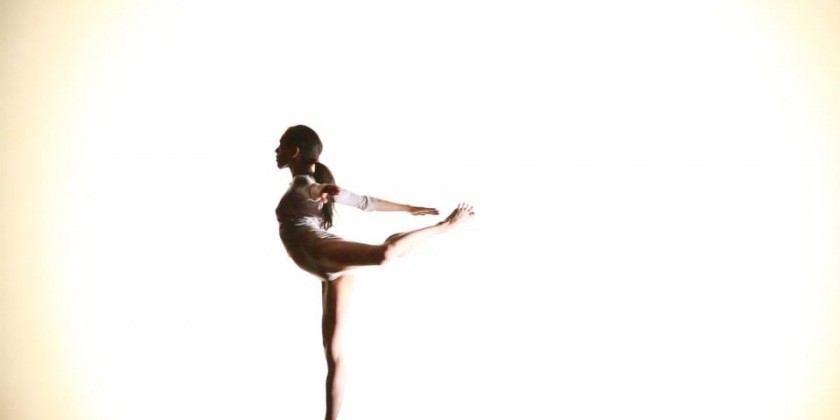 Company:
zoe | juniper
zoe | juniper classes utilize a somatic approach to technique. Classes are physically rigorous, deep, and kinesthetically challenging—a space where product orientated results takes rest and active experience reigns. Dancers will combine musicality, visual and physical metaphors in both improvisation and structured forms as a vehicle to surprise and further each dancers' potential.  With the help of Zoe Scofield, students will foster a body that is available, aware and in command of its senses, intuition and physicality.
June 20, 2016 10:00am - 1:00pm $30 Day 1 only; $50 both days ($10 discount)
June 21, 2016 10:00am - 1:00pm $50 both days ($10 discount) | MUST register above for Day 1 to take Day 2
Zoe Scofield is a Seattle-based dance and visual artist. Born and raised in Gainesville GA, Zoe began ballet at a young age, instilling in her a deep love and interest in structure, discipline and performances' ability to create a transformative experience. Zoe attended Walnut Hill School for the Arts, an arts high school in Boston MA, receiving a Monticello Choreography Fellowship and graduating with high honors in dance.  After, she danced with Prometheus Dance in Boston and Atlas Moves, directed by Bill James in Toronto Canada. In 2005, Zoe began working with video and visual artist Juniper Shuey on video, photographic and dance collaborations shown in visual art galleries, museums and theaters. They have been commissioned and presented by national and international arts centers such as On the Boards, PICA, Dance Theater Workshop, NYLA, Spoleto Festival, Jacob's Pillow, Institute of Contemporary Art Boston, Body Festival (New Zealand), Yerba Buena Center, The Frye Art Museum and many more. They have taught workshops and given lectures on dance, photography, collaboration and installation throughout the US and internationally. Throughout her career Zoe has been awarded residences, awards and grants from The MacDowell Colony, Princess Grace Foundation, Mellon Foundation, Artist Trust, The Stranger Genius Award, New England Foundation for the Arts, National Performance Network, Wesleyan University, Velocity Dance Center, On the Boards, among others.  Zoe has taught at Walnut Hill School for the Arts, Boston Conservatory, Columbia College, University of Colorado at Boulder, and served as a guest panelist for Dance Critics Association, PICA's Educating Dance Audiences, gloATLTanz Farm, and Cornish College of the Arts. They are the co-founders of Lo-Fi Annual Arts Festival and What We Talk About… an in-process feedback session for artists of all disciplines.