Intensive with Brian Brooks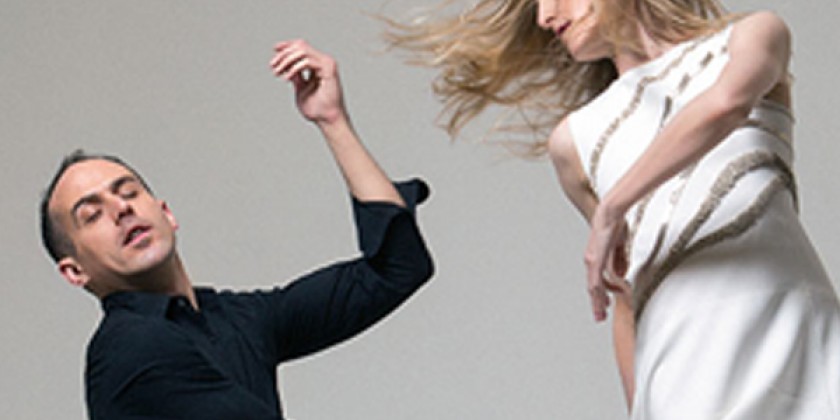 Company:
Gibney Dance
Gibney Dance: Agnes Varis Performing Arts Center
280 Broadway
(Entrance at 53A Chambers)
New York, NY, 10007
Intensive with Brian Brooks
Monday, July 18 – Friday, July 22 / 10:00 am – 2:00 pm 
Intensive fee: $180 
Drop-in 12:00 - 2:00 pm: $20
Intensive Description
The Brian Brooks Summer Intensive will include daily class, exploring contemporary forms, taught by Brooks and members of Brian Brooks Moving Company, followed by a repertory workshop in which participants learn sections of the company's work. In addition to receiving focused coaching and feedback, dancers will gain insight into Brooks' methods and strategies for generating movement, refining techniques, navigating complex partnering sequences, and developing aesthetics and content. Participants also will be invited to observe rehearsals with the company and with Brooks and former NY City Ballet Principal Dancer Wendy Whelan as the duo rehearses their new touring program, Some of a Thousand Words.
About Brian Brooks
Choreographer Brian Brooks has recently been appointed as the inaugural Choreographer in Residence at Chicago's Harris Theater for Music and Dance. This innovative three-year fellowship supports several commissions for Brooks each season with the first year featuring Hubbard Street Dance Chicago and Miami City Ballet, as well as his own New York-based group. Brooks is the recipient of a 2013 Guggenheim Fellowship. Other recent awards include a NY City Center Fellowship and the Joyce Theater's Artist Residency. His dance group, the Brian Brooks Moving Company, has toured nationally and internationally since 2002 with recent presentations by the Joyce Theater, Jacob's Pillow, the American Dance Festival, and BAM as part of their 2013 Next Wave Festival.The American Dance Institute is commissioning his company's next production, Wilderness, with a NY premiere at The Kitchen in June 2016. Brooks has been commissioned by Damian Woetzel at the Vail International Dance Festival to create three new works featuring dancers from NYC Ballet and Pacific Northwest Ballet, including First Fall, in which Brooks dances with former NY City Ballet Principal Dancer Wendy Whelan. He is currently creating a full production that he will perform together with Whelan beginning in the summer of 2016.Theatre for a New Audience has invited Brooks to choreograph two Off-Broadway Shakespeare productions – A Midsummer Night's Dream (2013), directed by Julie Taymor, and Pericles (2016), directed by Trevor Nunn. Brooks has created new dances at schools including The Juilliard School, The Boston Conservatory, The School at Jacob's Pillow, and Harvard University. He dedicated 12 years as a Teaching Artist of Dance at the Lincoln Center Institute for the Arts in Education and has been on the part-time faculties of both Rutgers University and Princeton University.