Italian International Dance Festival NYC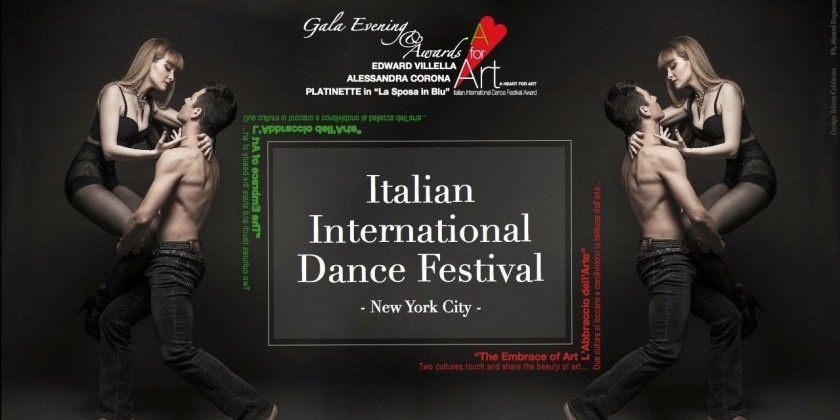 Company:
Italian International Dance Festival NYC
The Italian International Dance Festival NYC returns for the 2nd edition with a Lifetime Achievement Award to Edward Villella, and performances by several dance companies from Italy, or NY-based organizations directed by Italian artists.  
Artistic Director Antonio Fini and Creative Director Tabata Caldironi will present and host the event that brings together dancers, companies, and choreographers from Italy and America in a spirit of exchange and collaboration - an "abbraccio dell'arte" (embrace of art).  
Performers include Antonio Fini with composer Noa Guy, Dianna Folio in a tribute to Luigi, Michael Mao Dance, SLK Ballet and Staten Island Ballet joining forces to perform a new work by Michael Mao, and the award-winning Italian drag artist Platinette in an excerpt from his over-the-top new musical "La Sposa in Blu."   Awards will also go to great American dancer of Italian descent, Edward Villella - Lifetime Achievement Award; dancer/performer Alessandra Corona, former principal with Ballet Hispanico, and Platinette.  
One performance, Friday October 24, 7:30 PM, at the Julia Richman Theater, 317 East 67th Street.