It's Our Birthday--Come Party at DP!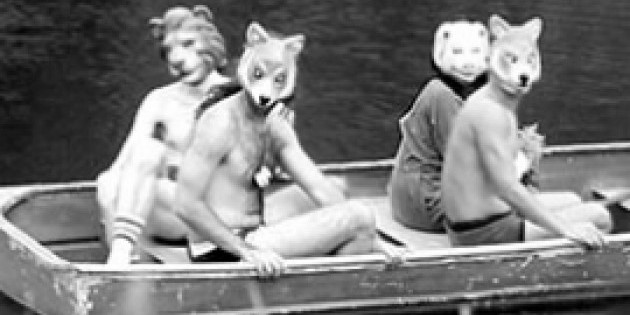 DIXON PLACE IS HAVING A BIRTHDAY PARTY!
DIXON PLACE IS HAVING A BIRTHDAY PARTY!
We're all here... where are you?
Come join us for the celebration
MONDAY, APRIL 8 at 9:00pm
immediately following our OBIE-winning series
FREE ADMISSION TO BDAY PARTY
(And if you bring a dish for the communal table you get a free drink!)
Join us for a joyous, family-style potluck celebration of twenty-seven year-old Dixon Place. Bring a covered dish to share at the party--a casserole, pasta, salad, fancy dip or dessert (not just a bag of chips, please!)--and you'll receive a free drink from the bar.
Come in for
Little Theatre
at 7:30 and stick around OR swing by at 9 when the party starts: we'll have music, dancing and dining into the night and a special appearance by the Folk/Balkan No-Wave band,
The Drunkard's Wife
, to make it our best birthday ever.
This month's Little Theatre features....
*
ALARMED,
a work-in-progress piece by Hoi Polloi with Dutch actress Abke Haring, directed by Alec Duffy, with music by Steven Leffue and costumes by Becky Lasky, featuring Jason Quarles, Julian Rozzell, Jr. and Abke Haring
* BRAD AND MEREDITH AT THE END OF THE WORLD, a play by Chana Porter, directed by Scott Rodrigue
* YOUARENOTHERE, a performance by Andrew Schneider: a temporal map of things
* excerpts from DAREDEVIL by Gary Winter, directed by Meghan Finn, with music by Clara Kennedy, performed by Clara Kennedy, La Shea Delaney, Gabrielle Young, Quinlan Corbett: A play about a blind resistance fighter and a man with wrong shoes. A play about a clumsy girl. A play where the rules of the play keep shifting.
Little Theatre is a more-or-less monthly presentation of new theatre, dance, performance & media, more-or-less curated by Scott Adkins, Rob Erickson, Tina Satter, Normandy Sherwood and Jeffrey M. Jones
THURSDAY, APRIL 25 at 9:00PM
The First Annual Tom Murrin Performance Award (The Tommy)
FREE ADMISSION
Photos by Jim. R. Moore (Tom Murrin) and ANIMALS Performance Group (ANIMALS)
Join us as we honor the performance group,
ANIMALS,
recipients of the first annual TOMMY award,
created to honor and celebrate the life and work of the beloved Tom Murrin (aka the Alien Comic).

Featuring p

erformances by Uncle Jimmy's Dirty Basement, Julie Atlas Muz and a special appearance by Pat Oleszko.
The Tommy will provide a transformative career opportunity to an emerging artist, selected by a distinguished panel of producers, artistic directors and artists.
board of directors: ellie covan * tracy hatton * michael howett * eric jensen * gary mescher