I've failed / I've failed / I've failed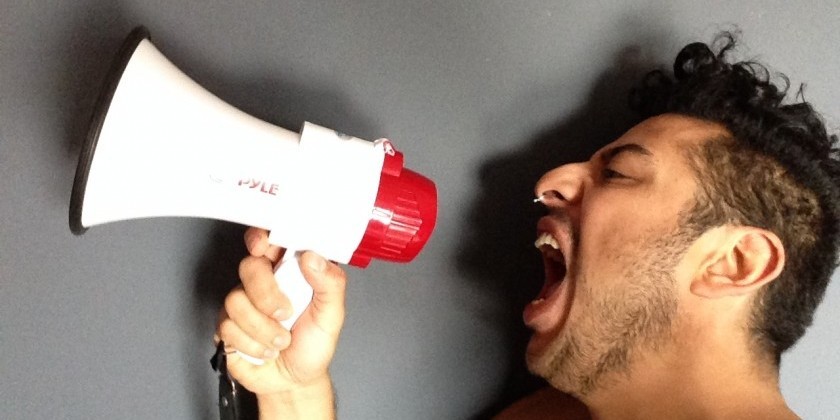 Company:
colectivodoszeta / carlos a. cruz velázquez
"I've failed / I've failed / I've failed"
a series of new dance works by colectivodoszeta / carlos a. cruz velázquez presented at La Tea Theater in NYC December 6-8th, 2013
A duet and four solo works, "I've failed / I've failed / I've failed" is a journey in which artistic director Carlos A. Cruz Velázquez explores the idea of emotions around the meaning of failure in our society. By layering different elements of contemporary dance, physical theater, performance art, and a complex movement language, "I've failed / I've failed / I've failed" creates a metaphorical journey exploring the complexity of the concept of failure.
All started when Cruz Velázquez questioned his current place and time: Have I failed? What is the meaning of being successful? Have I given up?  "I've failed / I've failed / I've failed" doesn't want to give answers, doesn't seeks for answers, doesn't wants answers; just seeks for a space and time where all this ideas can meet, and let the audience bring their own conclusions through the experience of the performance.
The works features dynamic, electronic, original music by Shawn Broukhim and Giovanni Escalera. The performers are Zoë Blake, Elliot Reiland, Britney Tokumoto, Carlos A. Cruz Velázquez, and a special performance by ChristinaNoel Reaves, with Lighting Design by Greg Goff and Costume Design by Carlos A. Cruz Velázquez.
Mexico and New York-based colectivodoszeta / carlos a. cruz velázquez creates emotionally charged movement experiences that explore ideas of beauty, romance and the human condition. Drawing from an array of images, sounds, personalities and energy, Cruz Velázquez embraces individually and transports the audience to a world where the gentle and grotesque meet.
Carlos A. Cruz Velázquez and María José Pérez Castro founded Colectivo2Z in the summer of 2002 in Puebla, Mexico. Mainly creating solo and duet work, the project wanted to explore the collaborative aspects of bringing other art forms to a movement-choreographic experience. In 2006, colectivodoszeta / carlos a. cruz velázquez earned a mention for outstanding choreography for the Encuentro Internacional de Danza in Puebla and in 2007 won first prize. Cruz Velázquez has presented work at UDLA DANZA Dance Company, Ibarra y Arte Flamenco, Instituto Oriente, Compania de Danza del Complejo Cultural in Puebla, Mexico and in New York city, the company has performed at Chez Bushwick, Flushnik Gallery, The Red Bean Studios, Galapagos Arts Center, World Financial Center, Joyce SoHo, New York Theater Workshop, among other venues.
Carlos A. Cruz Velázquez is a Fulbright Scholar and a Fondo Nacional para la Cultura y las Artes (FONCA) fellow and holds a MFA from New York University's Tisch School of the Arts. He is still searching for something delicious to experience. He is obsessed with body art, Christina's World by Andrew Wyeth, the work of Bill Viola, Mathew Barney, Pappa Tarahumara Dance Company, experimental music, performance art and magic.