J CHEN PROJECT presents 'Never was Broken' at Ailey Citigroup Theater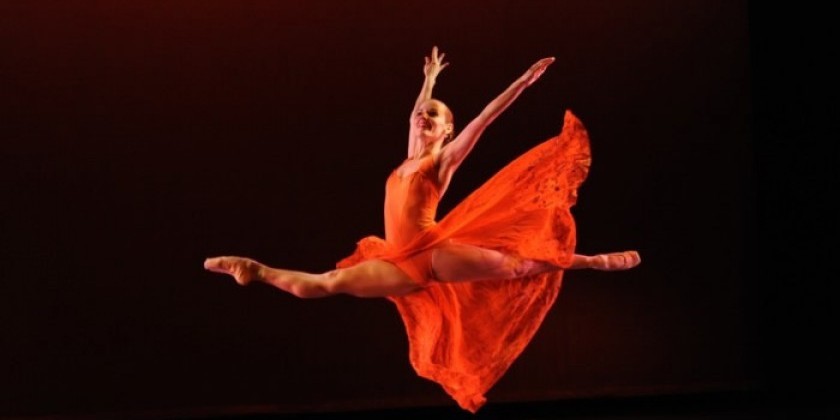 Company:
J CHEN PROJECT
J CHEN PROJECT presents
Never was Broken : a dance through life and death and life
WHO:  J CHEN PROJECT
Artistic Director Jessica Chen
Dancers including Flannery Houston, Jessica Aronoff, Sandy Shelton, Rafael Sanchez, Yasmin Schoenmann, Cole Mills
WHAT:  Never was Broken : a dance through life and death and life
An evening length of works created by Artistic Director, Jessica Chen, inspired by life, miracles and reflections after suffering a near fatal car accident in 2012 that rendered her into a 13-day coma after 8 hours of brain surgery.  This show premiered just over a year after the accident and with great feedback we are honored to bring this beautiful experience back to the stage.
WHEN:  Thursday, March 26, 2015 at 8pm
Friday, March 27, 2015 at 8pm
WHERE:  Ailey Citigroup Theater,       
405 West 55th Street, NYC at 9th Avenue
TICKETS:  $20 in advance at WWW.JCHENPROJECT.COM
J CHEN PROJECT presents 'Never was Broken: a dance through life and death and life' at the AILEY CITIGROUP THEATER, 405 West 55th Street, NYC.  Performances will run Thursday, March 26th and Friday, March 27th at 8pm.  Advance admission is $20.
Never was Broken explores a change of perspective in which the idea of 'being broken' as only one way to look at a situation or a person.
J CHEN PROJECT is a modern dance company based in NYC, founded in 2008. The mission of J CHEN PROJECT is to start an artistic conversation.  It begins in the imagination of the artist, stretches onto the stage and lives on in those that witnessed the performance. We strive to accomplish this through performances, salons, mentoring, curating and inspiring artists to share their voice.