JACK FERVER & MARC SWANSON present "Chambre"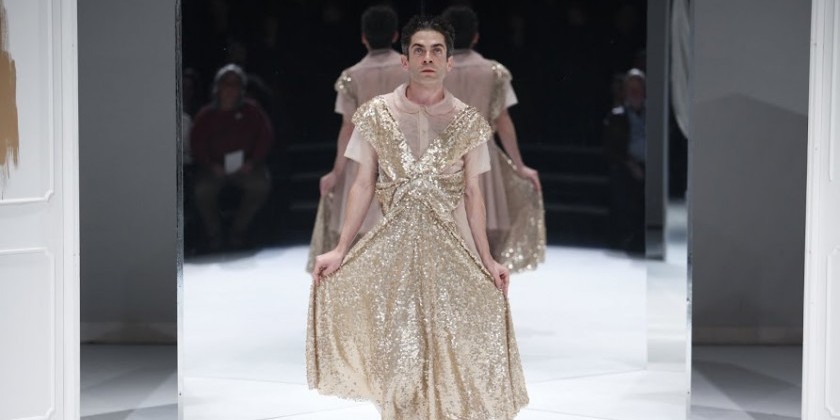 Company:
JACK FERVER & MARC SWANSON
JACK FERVER & MARC SWANSON
Chambre (New York premiere)

Co-presented with the New Museum as part of the R&D Season, PERSONA
September 23 - October 4
Installation on view Wednesday, Friday, Saturday & Sunday 11am–6pm; Thursday 11am–9pm
*except during performances or when closed for private event
Performance: September 24, 25, October 1, 2 at 7pm; September 26, 27, October 3, 4 at 3pm
New Museum Theater, 235 Bowery (between Stanton and Rivington Street)
 
Writer, choreographer, and director Jack Ferver and visual artist Marc Swanson take Jean Genet's The Maids as a point of departure for a farcical attack on our culture of celebrity and greed. Chambre refracts Genet through many lenses, including the gruesome facts of the real-life murders that inspired The Maids; Lady Gaga's infamous courtroom deposition speech; role-play; and a manic fantasy escape to the City of Lights. Swanson's mythic and evocative sculptures—on view as an installation during museum hours—function as both freestanding art and a theatrical set. Ferver is joined by Jacob Slominski and Michelle Mola in an exquisitely outrageous performance that asks not how such a violent thing could have happened, but why things like this don't happen more often.
[Photo by Julieta Cervantes]