Contribute
Your support helps us cover dance in New York City and beyond! Donate now.
JACK Rally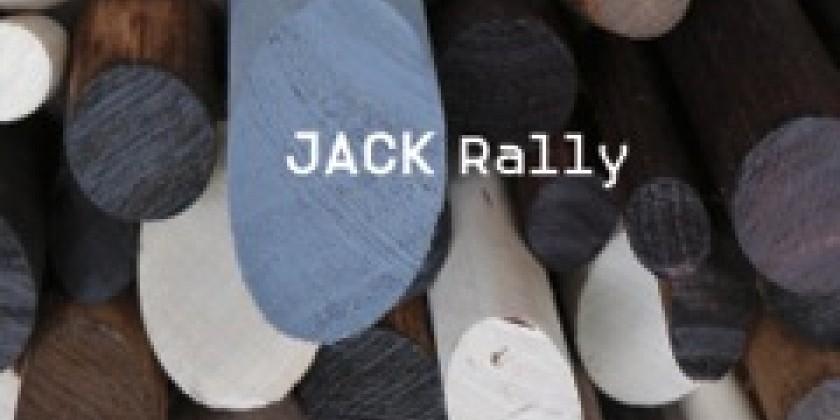 Company:
The Performance Project @ University Settlement
The Performance Project @ University Settlement Presents…
JACK Rally
created and performed by the Median Movement original score by Dorian Wallace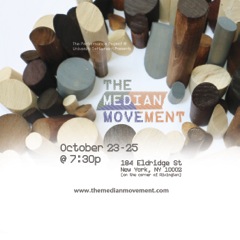 Thursday October 23rd – Saturday October 25th
Post-Show Q&A with the artists: Friday, October 24th
All performances begin at 7:30pm
TICKETS $15/$10 for seniors and students Purchase in advance: http://www.brownpapertickets.com/event/874148
University Settlement – Speyer Hall
184 Eldridge Street (on the corner of Rivington) New York, NY 10002
For more information visit www.theMedianMovement.com
This is JACK Rally. We rally each night, and each night is unlike any other. The 27 performers of JACK Rally interrogate and honor unity and revel in rhythm and revving. They percolate, rumble, tumble, and float. JACK Rally calls upon the inevitable and collective desire to belong, to be part of a movement, a story, a relationship. To this end, we will build a history all our own and your presence is essential – as performer, viewer, partaker, onlooker. You are important. You are called to witness and join. You will be Jack and you will be you. JACK Rally exists to amplify our voice as a united alliance, if only for the benefit of hearing one another.
This dance theatre work exhibits the Median Movement's examination of group identity/volatility and the engine that drives the act and art of gathering. The 27 performers and all present watchers form a complete community. This community is one-of-a-kind, made up of individuals free to choose how to occupy the space and establish their presence and participation in it.
For this project, choreographers Xan Burley and Alex Springer have collected and collaborated with over 30 artists, many of which have remained in the process from the start. Through improvisation-based workshops as part of their artist residency at University Settlement, the Median Movement encountered the New York Movement Collaborative, a community ensemble of young artists. The Median Movement is pleased to welcome these young performers to participate in JACK Rally's premiere, completing the 27-member cast diverse in age, background, and performance experience. Dorian Wallace, accomplished musician and composer, generously collaborated with Burley and Springer to create the work's sound score.

ABOUT THE ARTISTS
The Median Movement is the artistic intersection and collection of Xan Burley + Alex Springer. Since 2008, they have shown work in NYC at the 92Y Sundays at Three, DanceNOW[NYC] Joe's Pub Festival (Encore Challenge Winners 2011), the TANK, Triskelion Arts, Movement Research at Judson Church, Brooklyn Arts Exchange/BAX (Space Grant Artists Fall 2011), Rooftop Dance, among other venues and were selected as the Artists-in-Residence at University Settlement for 2013-14. They have been commissioned artists with Cora Youth Company (NY), Goucher College (MD), Oakland Dance Theater (MI), Ohio University (OH), the Collective (MD), and James Madison University (VA). Their dances for the camera have been screened in various festivals including Spark & Echo, Moviehouse, WESTfest, the Flea, Motion Captured, and on Hulu as part of TenduTV's Essential Dance Film. Their choreography appears in the feature-length film Frances
Ha (2013). They have enjoyed teaching at Gibney Dance Center, Mark Morris, the Playground, the 92Y, the former Dance New Amsterdam, and various universities, summer programs, and festivals. Xan has been fortunate to work with Nancy Bannon, Daniel Charon Dance, Shannon Gillen and Guests, Shannon Hummel/Cora Dance, Donnell Oakley, and Tami Stronach Dance, among others. She also acts as the producer of WAXworks and is on faculty at the 92Y. Alex has performed for Alexandra Beller, Amy Chavasse, and Leyya Tawil/Dance Elixir, works as a video consultant for AO Pro(+ductions) and as media manager and video archivist for Doug Varone and Dancers. They are currently both members of Doug Varone and Dancers. www.themedianmovement.com
"Xan Burley and Alex Springer [co-directors of the Median Movement] perform with amazing physicality in mind meld synch whether they are moving together or manipulating each other… We never really stop wondering where things are headed, and that is one of the successes of the piece." - Quinn Batson, offoffoff.com
DORIAN WALLACE (composer) is a composer, pianist, synthesist, writer, teacher and dance musician. His career has experienced a diverse musical palette including orchestral, chamber, avant-garde, jazz, free improvisation, classical dance, electronic, film, opera, hip-hop, and rock. His music has been performed all around the globe including New York City, NY, Bangkok, Thailand, Cleveland, OH, Paris, France, Mexico City, Mexico, Chicago, IL, and Los Angeles, CA. www.dorianwallace.com

PERFORMERS: Ehizoje Azeke**, Jake Bone, Christopher Braithwaite*, Quentin Burley, Xan Burley, Cesar Cordova*, Brianna Dixon, Imani Nia Foster*, Adrian Galvin, Nicole Gibson*, Amy Gernux, Marguerite Hemmings**, Delsa Heredia*, Maddie Irmen, Julia Kelly, Sydnie Liggett, Molly Mae MacGregor, Cameron McKinney, Myssi Robinson, Emma Rumberg, Lynda Senisi, AJ Sharp, Drew Smart*, Alex Springer, Hsiao-Jou Tang, Alexander Leslie Thompson, and Madeline Wilcox.
* Members of the New York Movement Collaborative. ** Directors of the New York Movement Collaborative.
ABOUT UNIVERSITY SETTLEMENT
University Settlement's Performance Project is a public performance project that finds concrete ways to reestablish and articulate the importance of the arts within the education system and the community at large. Performances include established, new and emerging artists. We are committed to creatively incorporating artists into programming at University Settlement, including our after-school programs, The Door, the Houston Street Center and the Beacon. Artists can work with specific programs or age groups and propose participant workshops, professional development trainings, community events or interactive art making experiences. http://www.universitysettlement.org/us/new/PerformanceProject/