JACK presents: Stanley Love Performance Group: PHOENIX FORCE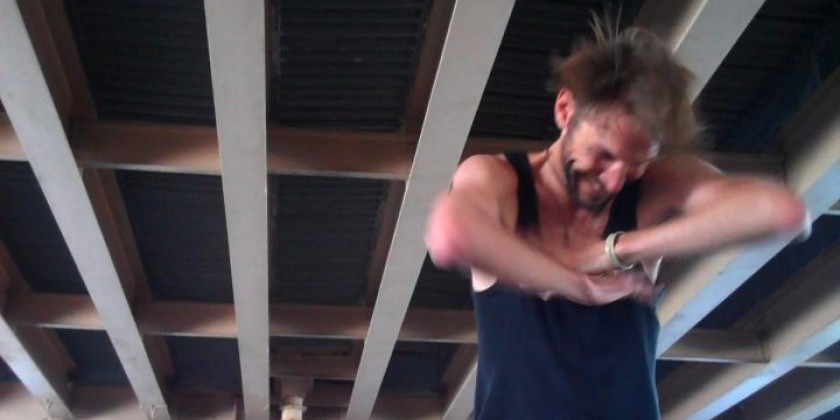 Company:
Stanley Love Performance Group
We are human first, dancers second"  says choreographer/dancer Stanley Love and this universal declaration seems to be the key to reading his work produced with the Stanley Love Performance Group. Active on the NYC dance scene for almost 25 years, Love has made his mark as a driving force behind large-scale dances involving large casts and extremely dense, energetic movement, drawing from various social and modern dance idioms and coordinated in perfect unison to a truly orchestral effect. However, while most of the contemporary choreographers working with large ensembles invest in uniformity of look and movement, Love sees value in the individuality of each of his dancers and builds his ensemble as an embodiment of the underlying principle of diversity, both of culture and body types. While his pieces are highly structured and choreographed in minute details, the performers contribute to them not only by their brilliant technique and perfect sense of the rhythm  necessary to execute each of the wildly dynamic "sections" that Love's work is built upon  but also uniqueness of their stage presence, emotion and spirit.

This unity-in-diversity approach is among the most important aspects of Love's newest work. Phoenix Force is premiering at JACK. Conceived as a dance for 17 performers, the piece will saturate the space at JACK with dance and fill it wall to wall with full-throttle movement, accompanied by an eclectic mix of songs. What these, as Love calls them, "classics" (ranging from Meredith Monk through Journey to Barry White and beyond) have in common is an uplifting mood, corresponding to the deepest inspiration of this piece  an idea of destruction and rebirth, imagined as a constant, recurring flow. Quite appropriately for its title, Phoenix Force features a few dancers returning to the stage after a long absence. The costume designer for the piece is longtime collaborator David Quinn. Another longtime collaborator, Bessie-winning dancer Greg Zuccolo says of his collaboration with Love: "Thrilling to be dancing beside this magician, this dance charmer. Stanley Love transformed me and I can't thank him enough."

The ensemble members for Phoenix Force are: Cathy Richards, Davis Thompson-Moss, Edie Nightcrawler, Gia Mele, Greg Zuccolo, John Bielecki, Jule Ramirez, Kay Ohta, Lauri Hogan, Leila Zimbel, Leonel Valle, Mahlin Yhr, Rachel Singer,  Stephanie Dixon, Suzanne Ponomarenko, Tony Kieren, Tracy Mendez, and Stanley Love.
TIckets $15, online or at the door.
Curated by Stacy Grossfield.
Photo by Viva Ruiz
More dance programs at www.jackny.org